While the geospatial industry and those adjacent to it are always looking forward, developing new technology and working to support new frontiers, such as with the development of the metaverse, the end of the year is a rare time when it's appropriate to look back. It seems every year massive strides are made in GIS usage, reality capture, 3D representation, and plenty more, and 2022 was certainly no exception.
It is also a space that, while always important to general industry and society at large, has been getting more recognition for this importance in recent years. That fact was further supported earlier this month when TIME Magazine released their list of the top 200 inventions of 2022. It's a wide-ranging list with contributions from industries including everything from fashion to travel to medicare. On top of that, they included a handful of inventions that touch the geospatial and AEC industries, with inventions in the world of reality capture, GIS and multi-sensing, augmented reality for enterprise purposes, and 3D modeling and graphics. Here's a quick look at a handful of these relevant mentions on TIME's annual list.
Leica Geosystems is no stranger to disrupting the reality capture world, debuting their Leica BLK back in 2016 and in 2019 announcing their handheld BLK2GO. These SLAM-based lidar scanners allowed for 3D maps to be built of an environment in real-time while in motion, and the BLK2FLY was one of two products announced late last year utilizing the same technology. The difference for the BLK2FLY is that it is a fully autonomous mobile laser scanner – they do not refer to it as a UAV as it is not piloted. Using a bevy of sensors and cameras, the flying laser scanner can be used for plenty of different use cases, whether it be in a city to capture a skyscraper, inspecting a piece of infrastructure in a hard-to-reach-area, or to increase efficiency on a construction site. Hexagon's Chief Technology Officer, Burkhard Boeckem, told TIME that "it takes less than 10 minutes to create a model of a New York City high-rise" using the BLK2FLY. The scanner officially went on sale this past April.
Whereas the BLK2FLY is a new product coming from a company well established in this world, Exodigo is a new company whose multi-sensing approach to mapping the underground is quickly making headways in the AEC and GIS communities. Having a broad understanding of what is happening under the surface is something that is often easier said than done, as traditionally construction firms have had to rely on often unreliable, hand-drawn maps dating back sometimes over a century. These are rarely accurate, leading to expensive and dangerous strikes of infrastructure under the ground. The Israeli-based company Exodigo is using a combination of their own multi-sensing scanning techniques along with proprietary artificial intelligence to create accurate maps of the underground. The company more recently has partnered with Esri to provide this data for ArcGIS users, and is even starting to use its technology to find areas potentially at risk for sinkholes.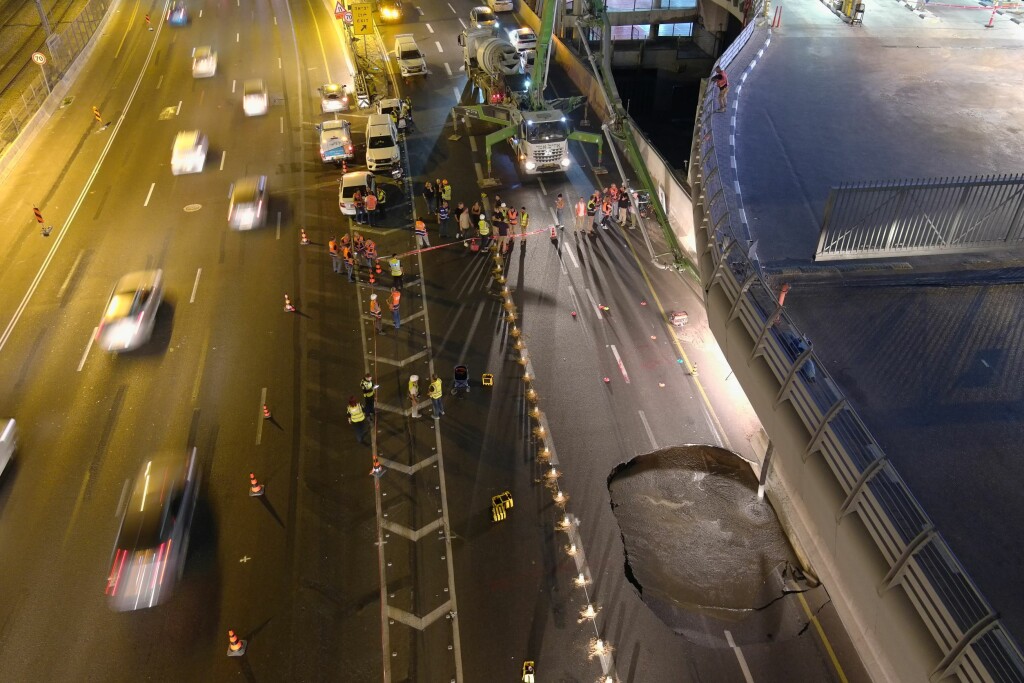 Looking at the world broadly, many people see the development of augmented and virtual reality as the next frontier, but actual adoption of this technology has been slower than many would have hoped. However, most of that lagging is coming in the commercial sector, as the use cases for AR and VR, and eventually the metaverse, are both widespread and already available in enterprise environments. Magic Leap is one of the companies taking advantage of these trends, and their smaller, easier-to-use Magic Leap 2 glasses are being used for training purposes in enterprise environments. Earlier this year, Magic Leap announced a partnership with NavVis which allows customers to create accurate, 3D digital twins using NavVis' toolkit and then visualizing that data in AR using the Magic Leap 2 glasses. Among other use cases, this allows facility managers to provide early training for new employees without either putting people at risk on the floor or shutting down production to provide that training in the physical space.
Among the biggest trends in the AEC world over the last couple of years, particularly around the planning stages of projects, has been the use of 3D visualization tools to provide the best overview of a design. The quality of these graphics has increased tremendously in a short period of time, with companies often specializing in gaming graphics providing their expertise to the AEC industry. NVIDIA has become a major player in this space, and the introduction of their neural rendering model, Instant NeRF, has made a major impact. Using machine learning, the system can take just a few pictures of a scene and create a 3D model in a matter of moments, potentially changing the world of photogrammetry. NVIDIA's Director of Research Alexander Keller said NeRF "could ultimately be as important to 3D graphics as digital cameras have been to modern photography."