Advertise with Us
We have combined our digital media and event to encompass our technology portfolio that includes content, exhibitors and digital offerings from SPAR 3D, AEC Next, International Lidar Mapping Forum - now a part of Geo Week.

Be it for the original articles, whitepapers, webinars, or other valuable resources, our portfolio is recognized as the go-to resource for professionals working with 3D, construction technology, lidar and other geospatial tools across various industries. Our brands are uniquely positioned within the market to support your growth strategy by increasing brand awareness, building trust, and establishing successful business partnerships.
Leverage our recognition and trust within the technology community to achieve the goals of your organization. Download our media kit that contains audience demographic information, market reach, advertising and content marketing options.
Secure your digital opportunities for 2023 - use the form to the right to download the Media Kit today!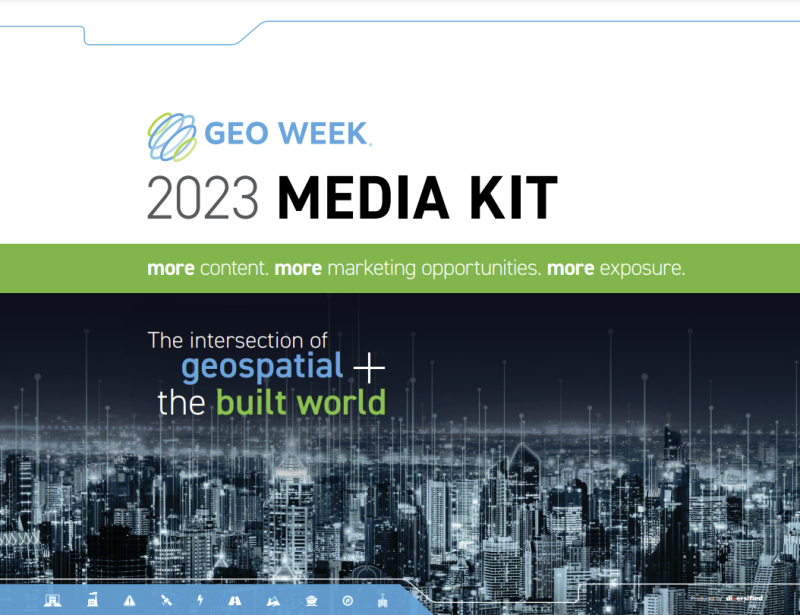 Our dedicated sales team is ready to find the best fit for your products and solutions. With experience in your industry and the know-how of managing the technology portfolio that is Geo Week, they are here to support your growing needs in 3D, AEC, geospatial and more.