Earlier this month, Topcon Positioning Systems announced their latest acquisition as they continue to build up their portfolio of technological solutions in the construction industry. A little over a week ago, the manufacturing company released the news that they had agreed to terms to acquire Digital Construction Works (DCW). With this move, the established Topcon adds a younger company who is specializing in trying to take the construction industry forward to the digital age with both services and solutions.
DCW is a U.S.-based company headquartered in Pennsylvania, and was formed in 2019 out of a tech-agnostic joint venture from Topcon and Bentley Systems, drawing on expertise of personnel from both companies. DCW aims to assist construction firms in moving ahead in this new age of technology, particularly with the task of integrating the disparate tools hitting the market and making the best use of the massive amounts of data being collected by these different types of tools. It's certainly a smart, forward-looking move for Topcon, who likely sees this as the next stage of need in the industry and presumably is pleased with the progress made by DCW over the last three-and-a-half years. The issue of having a relative lack of tools has been largely solved in recent years, and the next phase is ensuring that these tools can be used efficiently and effectively, largely through integrations and training.
For DCW's part, they address both sides of that coin. Integrations are one of their specialties as a company, with one of their offerings being an integrations-focused platform. Described on the company website as a platform as a service, they promise to "easily" integrate a firm's third-party applications and all of the data from a project into one single platform. That idea of a "single source of truth" is one you hear a lot in the construction world these days, and while that's often based around a 3D model - with which DCW also works - it can also work for this kind of platform containing all of the key applications and data within a single place. Customers can choose between a prebuilt workflow or a customized one in collaboration with a subject matter expert on the DCW team.
In addition, they offer a progress tracking solution, which they describe as combining "smart reality capture and computer vision-based design analysis with 4D/5D interactive planning for collaborative scheduling to confirm and develop the path of construction, with tools to expedite and automate the analysis of the actual progress against the virtual construction model."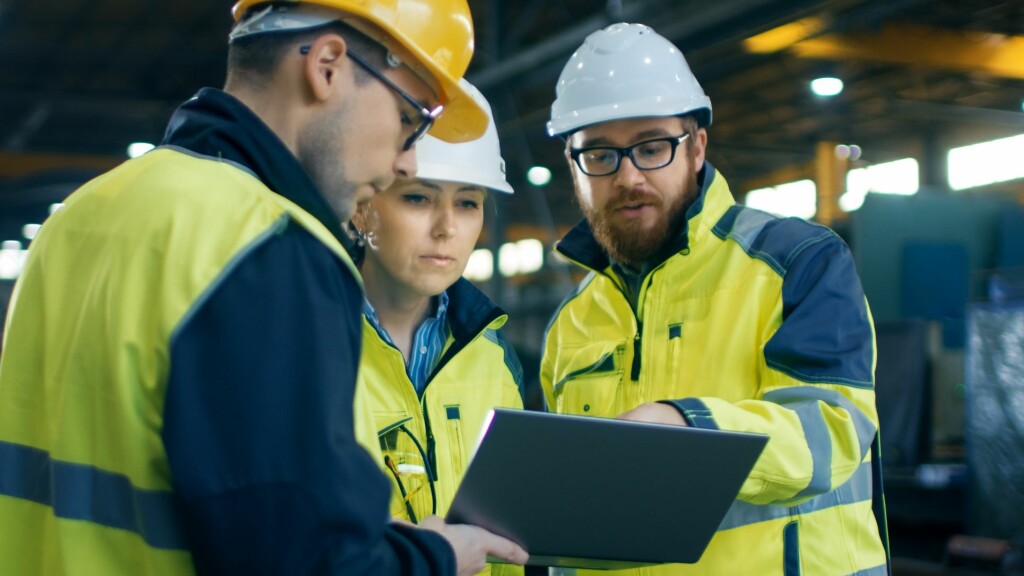 Just as importantly, though, DCW also provides consulting and training services to construction firms who are looking to improve their digitization, whether that means starting on the ground floor or scaling and streamlining workflows already in place. They offer three types of "expert services" – advisory, resident, or virtual – depending on the level of consultation a customer is looking for. They will assist in integrating solutions already in place and advise on third-party applications which could make sense to add into a workflow. Additionally, DCW offers services for specific jobs within a workflow, including digital twinning, surveying and reality capture, and 4D/5D visual planning and scheduling.
These services and solutions will now be included within the Topcon ecosystem. Established in 1994, Topcon Positioning is on the older side for construction technology companies, but these kinds of moves show that they are still looking forward to the next phases of the industry. As mentioned above, it's great that there are so many solutions available for the construction industry to catch up to other legacy industries in terms of technological adoption, but we're currently at a point where one of the biggest pain points for firms is either "analysis paralysis," where there are so many options it's hard to even know where to begin, or workflows being made too inefficient by needing to use so many disparate tools. This can lead to some firms creating their own solutions, which in turn are difficult to integrate with other, established solutions.
Part of this is going to be solved by acquisitions and the condensing of the industry, but training and guidance from subject matter experts will also help firms move to the next stage of their company journey. Given the increasing demand for construction and the workforce shortages continuing to hinder the space, owners and project managers don't necessarily have the time to delve into these integration strategies to the extent necessary, so having these third-party options available should help that process in this busy time.
On top of all of that, with DCW now part of Topcon the company can offer that full end-to-end workflow, connecting the design phases with the on-the-ground portions of a project, the latter of which has traditionally been Topcon's focus. We know that the more we can make those connections between every phase of a project, we're less likely to see costly clashes and delays during the actual construction.
This is something that Murray Lodge, executive vice president and general manager at Topcon, spoke to in a press statement. "Bringing the DCW team to Topcon absolutely increases the value of our existing solutions," Lodge said. "For decades, Topcon has combined multiple sensors and technologies to increase efficiency and simplify heavy equipment operations across multiple manufacturers. Now, we expand that value proposition to include automating data exchanges with design and planning tools and software typically used on construction projects, as well as integrations with popular software utilized by contractors for managing assets, people and materials."
As of this writing, the terms of the acquisition have not been publicly released.