Cupix, a software company specializing in digital twins for builders and operators, recently announced that their main platform, CupixWorks, is now integrated into Bentley Systems' iTwin program ecosystem. In their release of the news, the company notes that this move "marks another step in Cupix's efforts to democratize 3D digital twin adoption across the built-world industry."
CupixWorks is already an established solution in the built world industry, having released their 2.0 updates to the platform back in 2021, which makes it a bit different than at least some of the other digital twin platforms we've seen join the iTwin ecosystem. Often – though not exclusively, as we see here – newer digital twin platforms join the iTwin program in order to more easily and effectively scale their ideas, with SmartViz being one such example of this.
For CupixWorks, on the other hand, they see this as a key next step in the tool's evolution. From their release on the news, the company says, "By leveraging the Bentley iTwin Platform, CupixWorks can synchronize and visualize 3D, 360-degree capture data — along with BIM models plus customized data — and use georeferencing to place the capture in the site's physical location."
CupixWorks is targeted at builders and owners, and really the AEC industry in general, with the idea of creating easier remote collaboration, something which has only become more crucial since the start of the COVID-19 pandemic as more office work shifts from on-site to remote locations. With SiteView, the web-based digital twin viewer within CupixWorks, stakeholders can virtually "walk" through a site with key context included within the digital twin, having the ability to add annotations to certain portions of a site that other stakeholders can view.
Much of this work is done on the back of an already-existing BIM model, ensuring that owners get the most out of that. It is not an easy task putting together a comprehensive BIM model, and CupixWorks tries to help owners and builders make the most out of that financial and time investment. Then, in terms of the capture, they recommend using a 360-degree camera along with their capture app.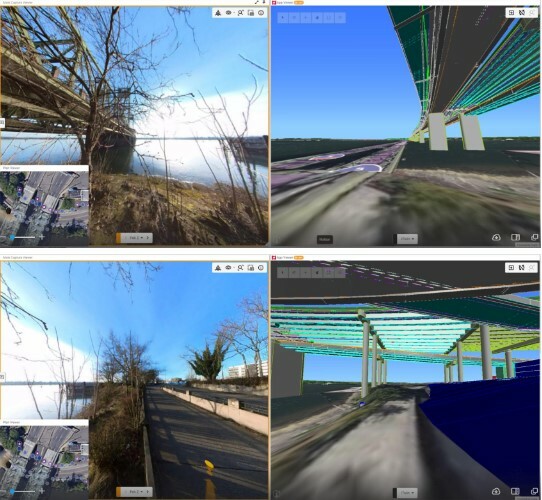 Although the value of digital twins is not quite up for debate, adoption of these tools could still be higher, and one of the reasons for this is that figuring out where to even get started can be overwhelming, to say nothing of the costs. The iTwin program from Bentley helps to solve these problems by bringing different types of digital twins to a single ecosystem, bringing forth a couple of benefits. For one thing, if many options are under one umbrella, it's easier to find the best one for you – like, say, digital twins specifically for HVAC systems.
Additionally, as mentioned above, one of the key functions of the Bentley ecosystem is providing the back-end infrastructure and support, allowing the companies to pour maximum resources to the crucial functions of their specific tools. In turn, this means that the overall solution should, at least in theory, be both more powerful and more affordable. Increasing that accessibility for these tools is key, particularly given the climate issues stemming from the built-world industry, along with all of the financial benefits. This is explicitly what Cupix is looking to do, as noted at the top of this article.
Beyond that, Simon Bae also points to iTwin's visualization and synchronization capabilities as the key value add for Cupix. In a press statement, the company's CEO said those capabilities "help CupixWorks to deliver life-like 3D navigation that feels like you're on site. This improves collaboration for stakeholders – wherever they are – based on what's actually happening at the site."
Adam Klatzkin, Vice President of the iTwin Platform at Bentley, added, "[Cupix] joins a growing ecosystem of developers building powerful digital twin solutions on the iTwin Platform. CupixWorks is a great example of how 3D reality capture data and BIM can be synchronized for virtual site navigation and progress tracking of complex construction projects."