Reality capture and digital twins are big business these days - and Matterport is no exception. On July 23rd, the company announced a SPAC acquisition by the Gores Group, LLC., with $605 million raised, paving the way for Matteport, Inc. to commence trading on Nasdaq under the ticker symbol "MTTR."
Special Purpose Acquisition Companies, or SPACs, are becoming a favored way for tech companies to launch into the public trading arena. Private equity firms and investors use SPACs to raise capital with the sole purpose of acquiring a private company after going public. The SPACs act as a monetary infusion to help startups make the leap from private to a public company. This once rare method has been popping up all over the technology sector, and even includes some lidar makers.
For Matterport, going public is a means to push even further into the real estate market. According to Matteport, only 1% of existing buildings have been digitized, with four billion buildings undigitized worldwide. In the context of the global real estate market, this is an enormous and as-yet untapped market that Matterports hopes to scan, one space at a time.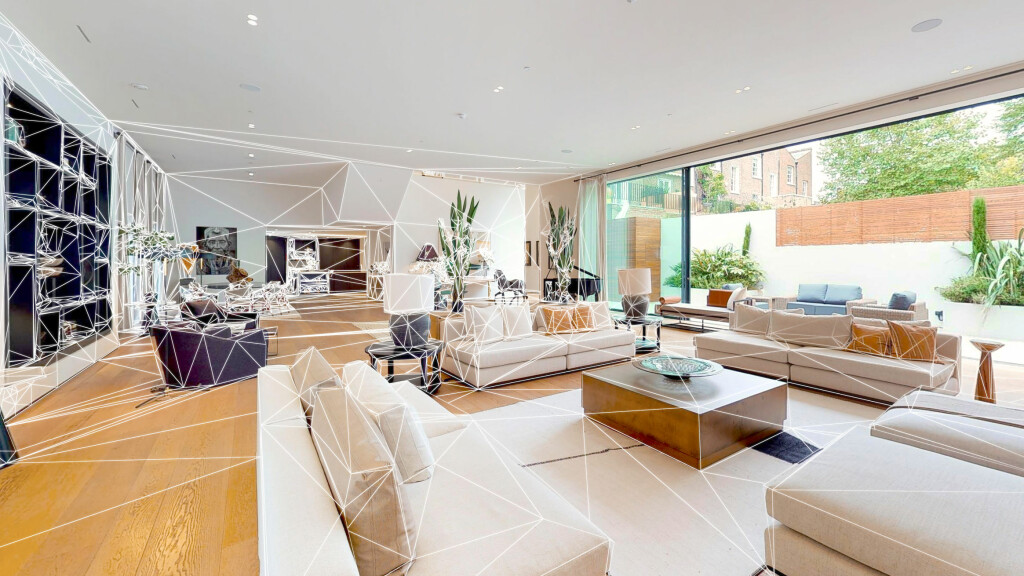 Matterport has evolved into a company that now hosts a massive spatial data platform, with more than five million spaces captured by its over 330,000 subscribers. Their customers range from people exploring and digitizing their own personal property, to companies who have a global inventory of properties. RJ Pittman, Chief Executive Officer and Chairman of the Board of Directors of the combined company, says that capturing more of the global property market is their goal.
"Becoming a publicly-traded company is a strategic transaction for Matterport that strengthens our position as the market leading spatial data company for the built world, and propels the global property market into the future."
"We're at the dawn of a new era for what's possible when buildings become data. To capitalize on this extraordinary market opportunity, we plan to increase our investment in our customers' success, scale innovation and R&D, and accelerate growth through our spatial data platform for the 20 billion spaces around the world."
The last few years have been busy for Matterport, including the release of the Matterport Capture app giving users the ability to capture buildings and spaces with their own cameras (including Matterport's own 3D camera) as well as smartphones and other handhelds. On the heels of Apple's lidar addition to some iPhone and iPad models, the Capture App was updated to also intake the lidar data from Apple's onboard sensors for even higher fidelity and accuracy.
The $600+ million fundraised is, if anything, another signal that investors are ready to look at reality capture technology - especially in AEC and real estate - as an opportunity for growth. The AEC market continues to push towards more digital tools, and this should not be the last of such announcements that we'll hear about over the next few years.
Learn more at matterport.com and browse a gallery of digital twins.