Today Apple unveiled the long-anticipated iPhone 12 lineup. While there have been a plethora of rumors about whether or not the 'Pro' version of the iPhone will contain a lidar sensor just like the iPad Pro released earlier this year, this time it turns out the rumors are true. According to Apple the iPhone 12 Pro ($999) will include a lidar chip – a first for mobile phones.
In the launch event from Apple, little time was spent on the lidar compared to its new glass, new chip, new phone, and new 'computational photography' capabilities. However, Apple did tout the sensor's ability to help with photography-related applications, improve augmented reality and the ability to scan and measure rooms.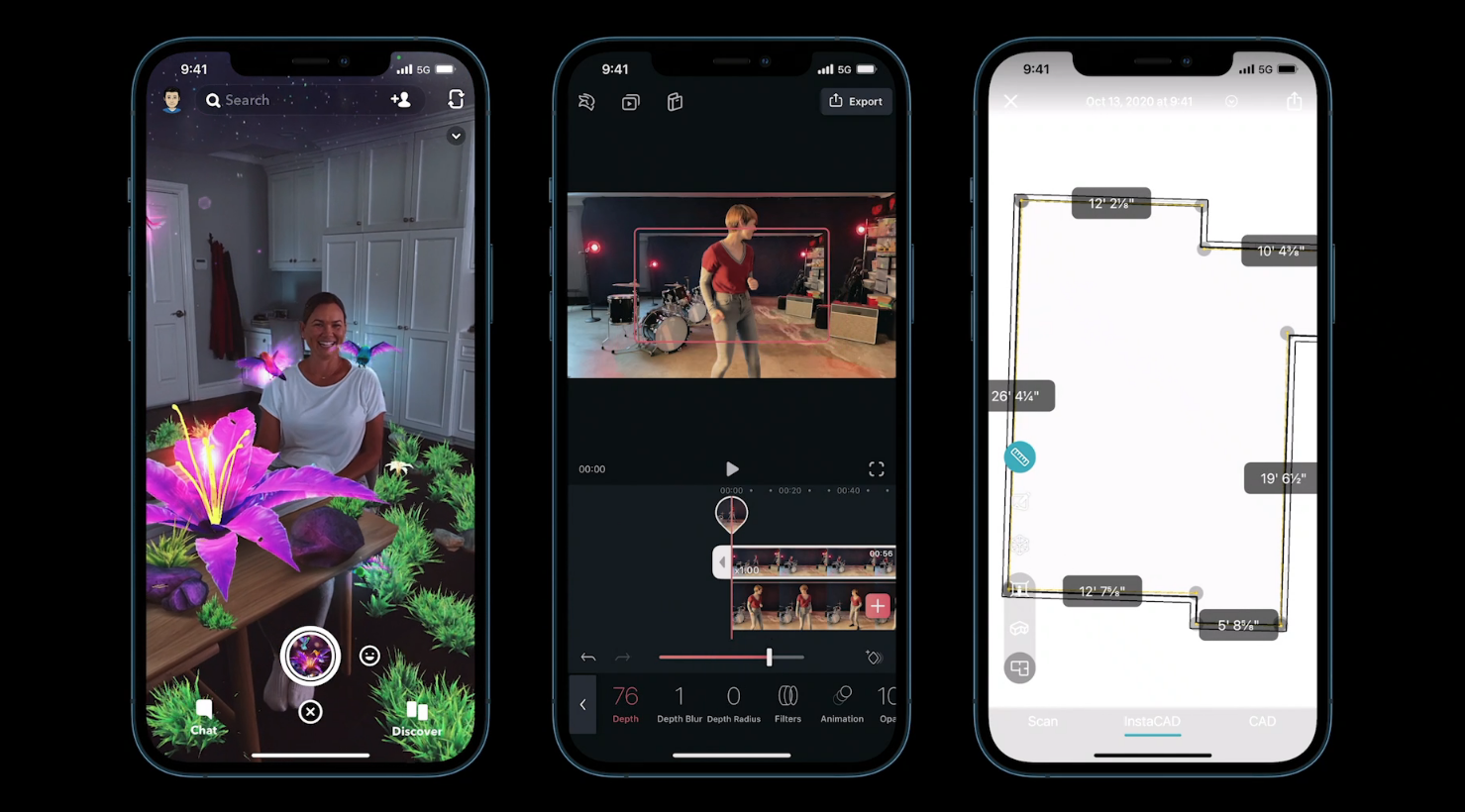 Apple has seemed to lean on the the sensor's appeal as a tool to help enhance photography to help their users to understand it. There is so much more potential for its use, though, especially when you consider its ability to potentially democratize photogrammetry and 3D scanning in ways we have not previously seen.
For now, it looks like realizing the lidar's potential might be up to external app developers – Apple did not demonstrate any on-board apps or features that would utilize the sensor for capturing 3D scans.
A few minutes after the new went public, several companies, including Matterport, expressed their intentions to support the iPhone's lidar for their existing applications on a blog post. Matterport's scanning app, released earlier this year, could get a boost in measurement accuracy with the help of lidar.
In just 3 months, 100K+ #iPhone users have embraced Matterport #3D capture. Get inspired by the many possibilities our free app has already opened up for businesses and everyday life as we gear up to support #LiDAR on #iPhone12 Pros. https://t.co/AyU9Xy5upr

— Matterport (@Matterport) October 13, 2020
For other companies, such as SiteScape, and Occipital who have already made apps compatible with the lidar-equipped iPad Pro models, the potential user base for their tools is now poised to grow significantly.
We are beyond excited to see the LiDAR scanner come to the iPhone 12 Pro/Pro Max! This is a huge step toward democratizing 3D scanning and spatial computing for all