Matterport is one of the most well-established companies in the 3D modeling and reality capture space, having been founded in 2011 and becoming a publicly listed company on the NASDAQ in the summer of 2021. That said, they are still not necessarily perceived as a top company within the AEC industry, where companies like Trimble, Hexagon, RIEGL, and others dominate the scanning and reality capture conversations. Instead, Matterport has long been more associated with the real estate and retail industries, where their 3D modeling technology has been used for things like creating 3D tours of spaces and renovating smaller indoor spaces.
That perception, however, is something Matterport would like to change as they do have a growing involvement in the larger AEC space. In fact, recent years have seen more of a push into the industry, with increased integrations with Autodesk Construction Cloud and Procore being announced over the course of the last year. Recently, Stephanie Lin, Senior Director, Global Head of Business Strategy with the company, took some time to speak with Geo Week News about the expanded integration with Procore announced last month as well as where Matterport sees itself within the AEC industry more broadly, and how important accessibility to reality capture is to their overall mission.
Furthering collaboration with Procore
One good way to cement one's place within the AEC industry is to integrate a platform with the biggest names in the project management space, which is exactly what Matterport has done with both Procore and Autodesk. Their relationship with the former began back in early 2020, which Matterport itself said in their announcement of that news was about three years after the company began "taking its first steps into the construction industry."
As Lin describes it, that initial relationship with Procore involved a "very light integration," but they began discovering "was that it was a critical integration, and that it allowed users to essentially create an iframe within their Procore interface." She noted that, from there, it was about tracking how the industry was using this integration and what they were saying about what else was needed.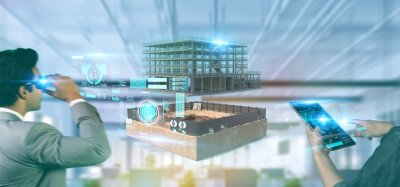 "We've been tracking it and then basically realized that there could be so much more interface because it's a very intuitive thing," she said. "When you see a Matterport, you understand, Oh, that's what you mean by that. That's what you mean by a virtual replica of the space. It just went hand-in-hand, we realized, with the features that we are now deeply integrating with, which is the RFI observation and coordination issues."
It's the collaboration piece that this deepened integration really opens up, according to Lin. She notes that some reports indicate that miscommunication is the cause of up to 52 percent of rework, and in looking at some of their users they realized that people were using Matterport to collaborate, but then flipping back to Procore "to create their more traditional archives." But collaborating around the model opens up so many more doors.
"There's always a lack of understanding when you have a picture," Lin told Geo Week News. "We always like to say a picture's worth 1000 words, but once you open up that 3D element, the understanding just grows exponentially."
Growing their footprint in AEC
As noted above, even with Matterport's integrations with these big names in AEC like Procore, it's still not the industry with which it is most associated. Lin herself acknowledges that, telling Geo Week News that it's "totally fair" to associate Matterport more with real estate, which she refers to as the company's "bread and butter for many years," particularly as things like virtual tours became more necessary and popular during the COVID-19 pandemic.
That said, she does say that they've been a player in AEC "for quite a while," but that it was largely kept under wraps by a lot of their users. "People wanted to keep this tool to themselves," Lin said, "but we're reaching that inflection point where more and more people are seeing that technology. That's the nature of this business; if an architect does something, they have multiple clients, you see the spread like wildfire. Eventually it starts to grow that way."
Still, Matterport is trying to be very intentional about their place in the industry, not looking to jump in full bore and overextend themselves in the space. They are working with their users and their people within the construction industry to understand their needs. "We like to think of it as, there's a lot of open opportunity there. We don't want to just throw caution to the wind and go everywhere, but we want to be very focused. We are very careful about understanding fully what our customer needs are and addressing that, first and foremost."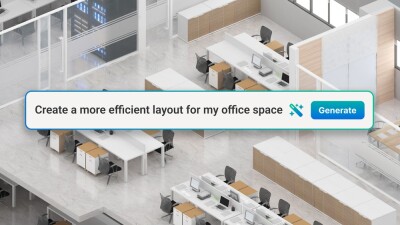 Championing accessibility in reality capture
While most of the integration news we've discussed above revolves around the software side of the Matterport business, the company has also been on the forefront of another trend we've discussed here at Geo Week News for over a year now: The democratization of reality capture. With its ability to process accurate scans from lidar sensors found on newer models of iPhones, as well as their own hardware like the Pro3 camera, Matterport has provided a more affordable way to capture spaces not only for real estate purposes but also within the construction industry. Of course, there are still plenty of use cases where those expensive, survey-grade scanners are necessary – Lin said, "If you're a civil engineer, yes, please use that!" – but these more accessible options are still important.
In fact, she says that some of the most ardent users of this capture hardware has been a surprising one. "It's funny, because some of our fastest adopters, of AEC, are the ones you would think would be the most skeptical: The engineers." She spoke of a few specific use cases where she's seen the usage, such as a large utility who had both Matterport users and those who didn't use the Pro3 camera. They had a blind test with the Pro3 camera compared to more traditional capture methods, with the former's results being "spot on," according to an engineer with the utility.
Lin also talked about some of the future-looking goals for the company, with emerging technology potentially opening up even more use cases. That, of course, includes generative AI, where Matterport has already started to make its mark. She also talked about the capabilities of viewing these models within augmented and virtual reality, something that should only grow in coming years.
Throughout the conversation, Lin, who herself is a licensed architect who prior to joining Matterport worked both for firms and on the owner side, spoke to how much she's seen the industry change along with Matterport.
"I still remember when I was younger and still starting out, you basically had to beg to go to a job site, but you still had to translate the sketches that people gave you," she said. "Now, you can actually understand, as a junior member or junior project manager in your architect or design firm, what your partners are talking about. You're no longer trying to transcribe Sanskrit into a Picasso painting."