SPONSORED BY PARACOSM
Paracosm's PX-80 handheld lidar scanner has come a long since they introduced it to the market early last year. The company says the device has been in high demand not only in AEC, but in a number of industries, with users capturing everything from dense Japanese forests to comprehensive site surveys of US Army bases.
Contributing to this popularity, no doubt, are the impressive specs that the PX-80 offers for a handheld device. It boasts 360° lidar capture at an accuracy of ±2-3 cm, with 300,000 points per second, and at ranges up to 100 m. On top, you'll find an HD camera that captures up to 50fps with a 360° by 250° field of view. For easy control and visual feedback on progress, the device includes a scanning app on an iPad mini which mounts on the handle.


The PX-80's on-board software works in conjunction with this small form factor to make the solution very easy to use and very fast compared to tripod-based scanners: Simply tap "Start Capture," walk through your site at a normal speed, and then tap "End Capture." Paracosm promises that this workflow will enable users to capture more than 100,00 sq feet of indoor and outdoor space in a single day, with full color. The example images below, which show a college campus, were captured by PX-80 walkthrough in under four hours.
At this year's SPAR Conference & Expo, PX-80 user Josh Low from AkitaBox will share how he does just that. He will discuss how he uses the system for both interior and exterior scanning, for capturing everything from the building envelope to complex mechanical rooms. Lowe says that the solution helps AkitaBox to capture large sites quickly for facilities maintenance workflows. "PX-80 has opened the door for workflows that we have only ever dreamed of," he says.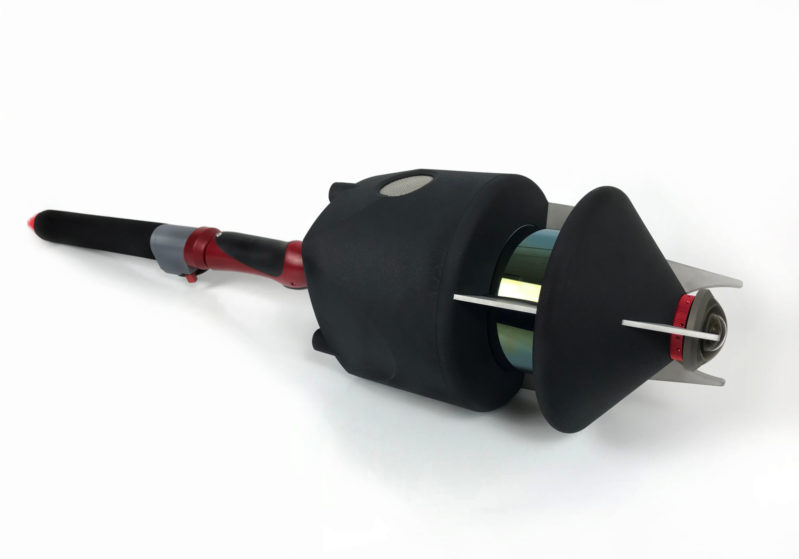 Paracosm President Amir Rubin says that this kind of flexibility comes thanks to the algorithms that power the PX-80. The proprietary SLAM solution, for instance, works automatically to combine data from the lidar, camera, and IMU sensors to accurately track the PX-80, in real time, without the need for GPS. The upshot is that you can use the PX-80 as a standalone device in both indoor and outdoor environments, and even perform a full survey of a complex site without breaking out a second scanner.
Rubin adds that the product "is a great fit for what we call 'power users' who do a lot of scanning. Our early customers have helped us fine tune our solution and we've made many improvements based on their feedback. We've recently improved our image quality based on customer feedback and will soon release a companion tool for viewing photospheres, point clouds, and trajectory."
Paracosm will be demoing the PX-80 in booth #310 at SPAR 3D.