Attendees from over 40 different countries! More than 100 international expert speakers on the Agenda! Have you secured your seat at the most exciting LiDAR event of the year?
RIEGL is extremely excited to be working with our partner hosts, Five Star Electronic Technology and RedChina Geosystems. We have put together an exciting conference focused on terrestrial, airborne, mobile, unmanned and industrial laser scanning applications. Choose to participate in Hong Kong (May 5 through 7), Guangzhou (May 7 and 8) or both locations! The agenda for both Hong Kong and Guangzhou and the main sessions can be found on www.riegllidar.com.
RIEGL is honored that Mr. Lawrie Jordan, Director of Imagery of Esri, will give the featured keynote speech in our Hong Kong opening. Mr. Jordan and Professor Jun Li, Chair of the ISPRS Mobile Division and Dean of the College of Engineering at Xiamen University, China, as well as guest professor at the University of Waterloo, Canada, will give the featured keynote speeches at our Guangzhou opening.
RIEGL is excited to announce our fantastic networking events for Hong Kong. We will open our conference on Monday, May 4th with a welcome reception that will feature our valued sponsors and showcase their latest products.
On Tuesday, May 5th, experience an unforgettable, fun-filled themed evening in a unique setting at the Jumbo Floating Restaurant. This renowned tourist attraction in Aberdeen South Typhoon Shelter, within Hong Kong's Aberdeen Harbour, awaits you with a traditional Chinese dinner and the unprecedented flair that has already been joined by Queen Elizabeth II, John Wayne, David Bowie, Tom Cruise and other celebrities.
Conference Highlights:
Experience the future of LiDAR technology
See and hear about the latest RIEGL hard- and software products
Attend captivating keynotes, presentations and workshops from industry experts
Exhibition of 25+ leading international geospatial companies, such as Esri, Applanix, Trimble, Flying-Cam, 3D Laser Mapping and many more!
100+ expert presentations in tracks such as UAV scanning, Bathymetry, Railway Scanning, Kinematic Applications, Mining, and more!
Some of RIEGL LIDAR 2015's expert speakers include: David Jonas with AAM (Australia), Steve Snow with Esri (USA), Andy Eavis with the British Caving Association (UK), Masashi Tsuzuku, Nakanihon Air Service (Japan), Ron Behrendt with Behron (USA), Martin Isenburg with rapidlasso (Germany), Antoine Cottin with Carbomap (UK), Flavien Viguier with SNCF Railway (France), Alexander Wiechert with Microsoft/Vexcel Imaging (Austria), Elizabeth Lee with Cyark (USA), Ben Adler with Phoenix Aerial Systems (USA), Frank Steinbacher with Airborne Hydro Mapping (Austria), Jörg Hacker with Airborne Research (Australia), Graham Hunter with 3D Laser Mapping (UK), Jeffrey Deems, National Snow and Ice Data Center, University of Colorado (USA), and many more!
3D Exhibition Area with Augmented Reality and Virtual Reality Experiences by ArcTron 3D (Germany) and Euclideon (Australia)
Networking and socializing in spectacular locations!
We will see you in two weeks!
Thanks to our media sponsors!
LiDAR News, American Surveyor, Geoinformatics, xyHt, Point Of Beginning, GIM International, Earth Imaging Journal, SPAR 3D, Geoconnexion, GeoProfi Russia, Inside Unmanned Systems, GIS Business, Vector 1 Media, GIS Café, Directions, International Mining, Geomatics World, Business Geomatics, Geospatial Media, MyCoordinates, and GisResources!

Lawrie Jordan, Director of Imagery of Esri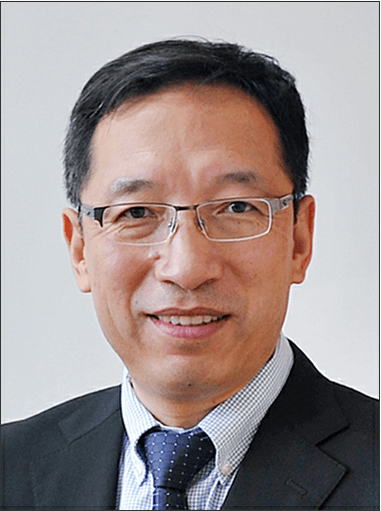 Professor Jun Li, Chair of the ISPRS Mobile Division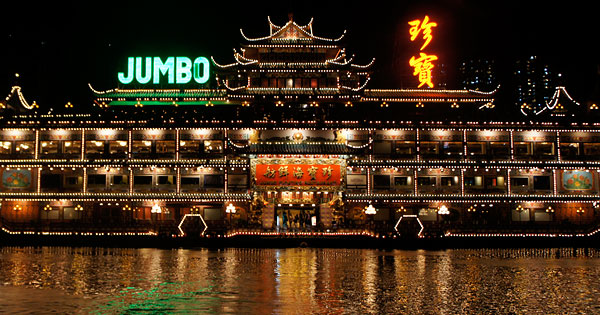 Tuesday, May 5 Hong Kong:
Enjoy an unforgettable evening at the Jumbo Floating Restaurant
About RIEGL:
The Austrian based firm RIEGL Laser Measurement Systems is a performance leader in research, development and production of terrestrial, industrial, mobile, bathymetric, airborne and UAS-based laser scanning systems. RIEGL's innovative hard- and software provides powerful solutions for nearly all imaginable fields of application.
Worldwide sales, training, support and services are delivered from RIEGL's Austrian headquarters and its offices in Vienna and Salzburg, main offices in the USA, Japan, and in China, and by a worldwide network of representatives covering Europe, North and South America, Asia, Australia and Africa.
For more information, visit www.riegl.com.