Last week in Las Vegas, Trimble held their biennial user conference, Trimble Dimensions. This reporter was not able to attend because I was in London covering Bentley's annual Year in Infrastructure conference. Fortunately, one of my SPAR colleagues was there to feed me information to pass on to you. 
The big news? Trimble's new Connect platform. 
Trimble took advantage of their conference to showcase the new Connect cloud-based collaboration platform. Based on the GTeam software developed by Trimble's recent acquisition, Gehry Technologies, the collaboration platform connects Trimble's separate software products together through the cloud to allow collaboration and better coordination between stakeholders throughout the lifecycle of a project. In a release, Trimble said that the new Connect platform enables "teams to access, analyze, manage and share project data from anywhere at any time."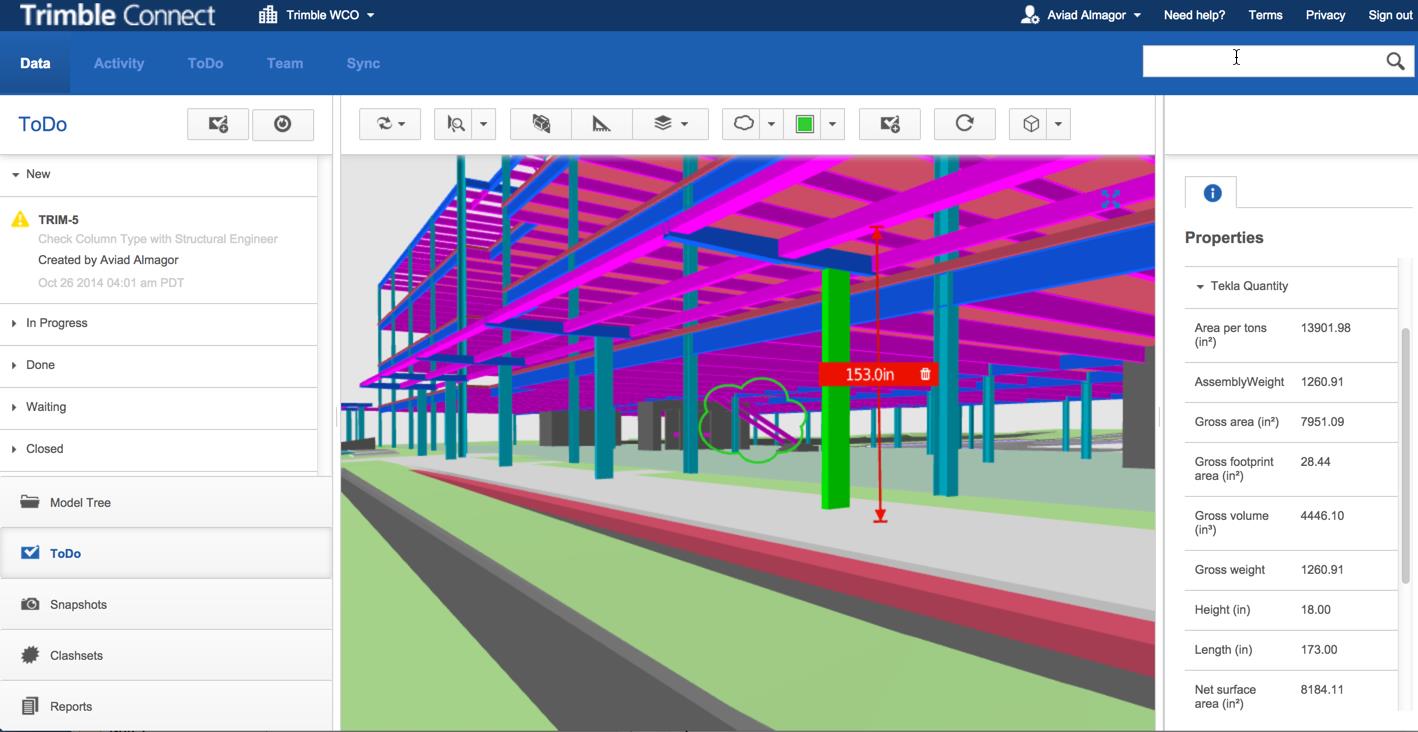 Such a connected platform might help, for example, in solving some of the significant problems facing heavy construction projects. During her talk at Dimensions, Roz Buick, vice president Heavy Civil Construction at Trimble, reminded the audience that heavy construction is chaotic by nature, and explained how the Connect platform can help. 
How might you use the Connect platform to mitigate confusion on such projects? "The first step is to create and validate the 3D model," Buick said. "Second we send sections of the 3D model to the field. Thirdly we provide connectivity and software to the site, empowering all staff to work from and track to the constructible model plan. Not only are we sending work orders to the field but collecting as-built data from the field." Buick argued that using the collaboration platform to keep all staff informed on the current state of the project, as well as to keep a constructible model up to date, has significant benefits.
(Within the second step of the process Buick outlined, you may see some of what Trimble and Bentley are calling "construction modeling," or an initiative to supply more descriptive, easier to use 3D deliverables to construction crews.) 
The constructible model can be used all through what Trimble calls the "Design-Build-Operate" continuum. Rob Painter, general manager for Trimble Buildings said that the model "provides information all the way to the level of anchor bolt detail." This means that model can be used to supply instructions for the fabrication of building elements, to avoid miscommunication and clashes between different disciplines during construction itself, and then, with a handoff of the owner operator, as a guide for the operation and maintenance of the completed building.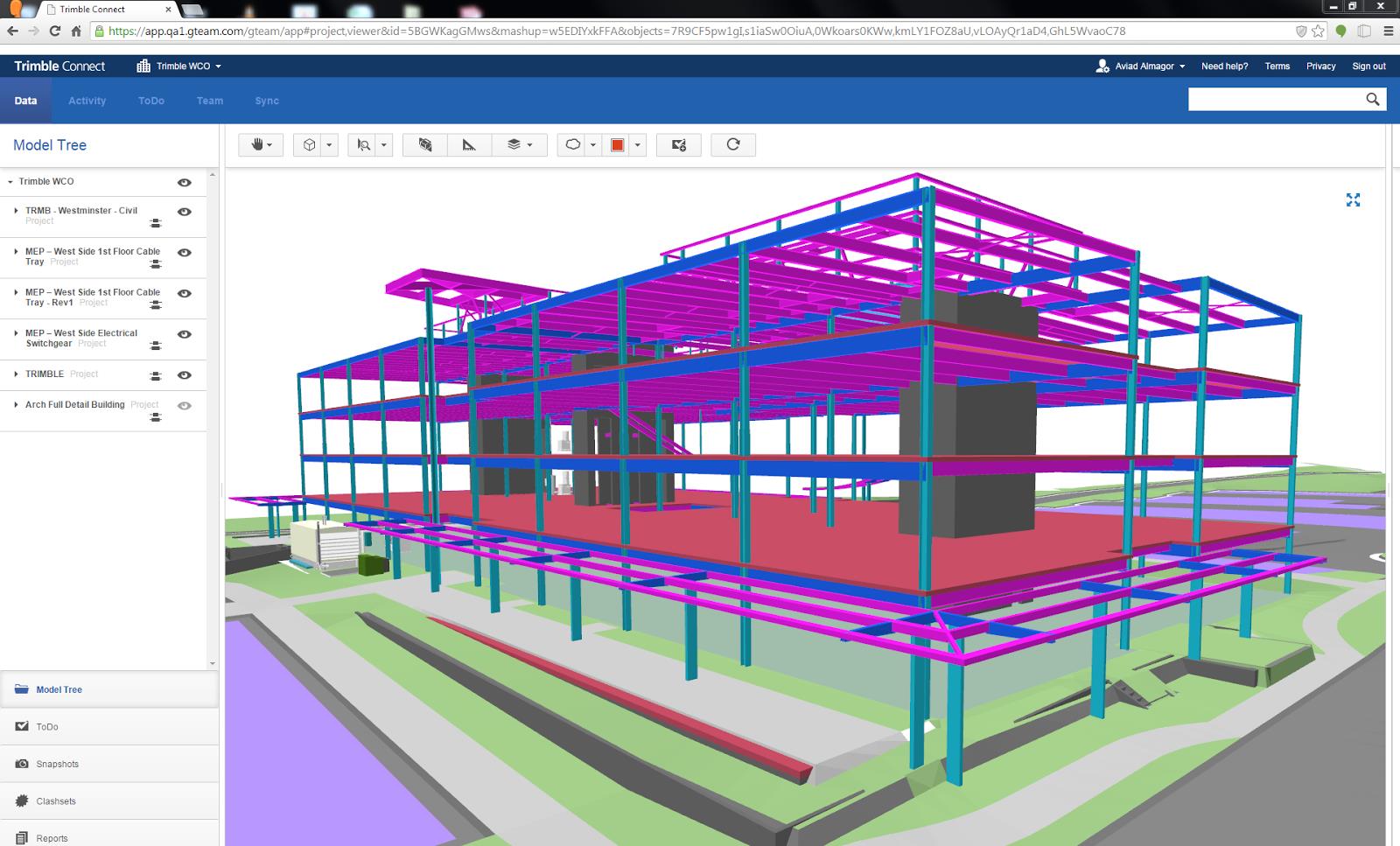 In a recent press release, Trimble announced the software in its Buildings portfolio that are now "Connect-ed," including SketchUp, Tekla Structures, Tekla BIMsight, Vico Office, Prolog, Trimble Field Link, MEPdesigner for Sketchup, and Manhattan Atrium EAM.
Trimble has also announced that the Business Center – HCE office software used to create 3D constructible models will be "Connect-ed," allowing the sharing of data between the construction contractor, the general contractor, and the engineer.