Acute3D is happy to announce its partnership with Altigator, a Belgium company designing and manufacturing a wide range of Remotely Piloted Aircraft Systems (RPAS), including OnyxStar® multirotor drones, and providing fully integrated professional solutions.
Altigator will now offer its customers a bundle including one of its drone and one license of Smart3DCapture, a leading software solution for automatic 3D surveying and mapping from photos, developed by Acute3D.
About Altigator
AltiGator designs and manufactures a wide range of RPAS – including OnyxStar® multirotor drones – and provides fully integrated professional solutions for many types of application like:
aerial photography and filming for cinema and television
terrain mapping and topography, geomatics, 3D cartography
photogrammetry, orthophotos, orthoimages
architecture, civil engineering and real estate
heat balance and energy performance
inspection and monitoring of industrial sites, pipelines (gas, oil, etc.)
inspection of road and rail, engineering and geotechnical structures
inspection of historical sites, finding archeological sites and recording images of archaeological digs
agricultural and scientific research, environmental survey, counting and observing livestock
public safety and rescue…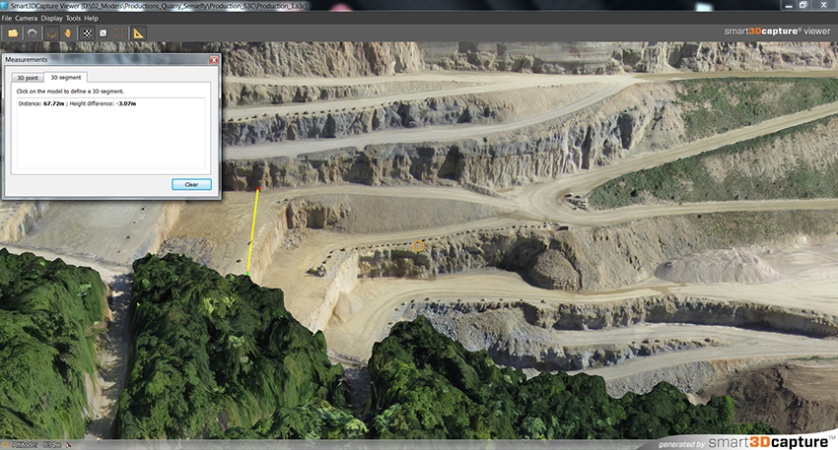 Its experienced advice and availability towards customers are among the assets that made its reputation.
Above its expertise and advice, AltiGator offers AltiGator's DIY kits, as well as a multitude of spares and accessories to enhance the possibilities of your drone and adapt it to evolutions in your profession.
For more information, please visit www.altigator.com
About Acute3D
Acute3D develops and sells Smart3DCapture, a software solution allowing to produce high resolution 3D models from simple photographs, without any human intervention.
The principle of Smart3DCapture is to analyze several photographs of a static subject, taken from different viewpoints, and to automatically detect pixels corresponding to a same physical point. From many such correspondences, relative orientations of photos and accurate 3D shape of the scene can be inferred.
Smart3DCapture solves this problem with cutting edge photogrammetry, computer vision and computational geometry algorithms fulfilling industrial-quality requirements in terms of precision, scalability, efficiency, usage, robustness and interoperability.
About Smart3DCapture
Smart3DCapture Advanced allows the production of high resolution 3D models as well as the generation of digital surface models (DSM) and true orthophotos from imagery datasets as big as 10 gigapixels. It is most suited for, but not limited to, UAS/UAV/drone operators.
Smart3DCapture Expert pushes the limits of the Advanced edition with an extension to 30 gigapixels per input imagery dataset, and a batch processing ability through a job queue. It is the perfect solution for demanding scanning and surveying projects.
Smart3Capture Ultimate is dedicated to larger-scale 3D surveying and mapping. It can handle an unlimited number of photographs without any limitation in size, and allows computations to be parallelized on a cluster of 3D reconstruction engines.