The effects of climate change were on full display this summer, with this past July being the hottest month of July of the last 174 years, according to the National Oceanic and Atmospheric Administration (NOAA). They also add that global sea surface temperature hit a record for the fourth consecutive month. In addition to that, the World Bank estimates that about 56 percent of the world's population resides in cities, with that number projected to reach about 70 percent by 2050.
Combining these two facts leads to one of the biggest challenges local governments around the world are facing. Extreme heat is bad enough, and it's only exacerbated in urban environments that are primarily asphalt and concrete, called "urban heat islands." This is one reason cities around the globe are embracing green spaces in a way they haven't in centuries, providing spaces that both don't retain heat in the same way manmade structures do while also providing more shading. As these trends of rising temperatures and further consolidated populations continue to converge, this emphasis will only become stronger for cities in all parts of the world.
At Cornell University, a team of researchers has been working on a project to hone in on these issues in New York City. The team has created a digital twin, Tree Folio, showing all of the trees around the city and allowing users to simulate the shade provided by each tree's canopy, taking into account nearby buildings. Recently, Geo Week News spoke with Alexander Kobald, the associate director of the Design Across Scales Lab at Cornell's College of Architecture, Art, and Planning.
Setting Up Tree Folio
Kobald and the rest of the team has been working on this project "off and on" for the last couple of years. He told Geo Week News, "Our entry to the project began with some conversations with New York City Parks and Recreation, which was about their 311 tree reporting and maintenance system."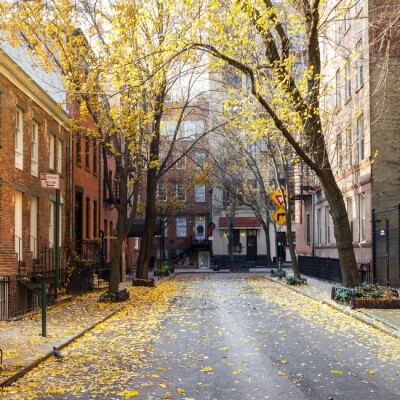 That ultimately became a different spin off project for Cornell, but during those initial conversations Kobald became curious about aspects of their tree management. "When we were in those early conversations, the things we were asking was about how they evaluate the current distribution of street trees and where those benefits are accessible, basically just asking if that's a factor in how they make decisions in their operations."
After that interest was piqued, they started to do some research on existing tools which measure these things, including i-Tree. What Kobald began to wonder, given his and the rest of the team's focus on architecture and how the built world interacts with the rest of the environment, was: "Can we make this specific to New York City? And what does that mean as a different way of approaching large urban data sets if we derive them from these hyper-localized individualized interactions?"
What they built
So, they set out to make this Tree Folio tool. They started by making some bespoke tools for parsing lidar data, specifically publicly available lidar data from the City of New York. "We've built a workflow that identifies tree canopies, and then extracts them as individual three-dimensional models," Kobald said. "Then we've also built a simulation program that takes those models and loads in all of the buildings that are within a distance which can either be shaded by the tree or shading the three we're looking at."
The result, he says, is "web app, which recreates a lot of these processes to communicate this research perspective to the public and to policyholders, and some of the municipal organizations and NGO groups that we met with over the course of the past year to get some feedback on how they think about urban canopies and what kind of value they could see in these kinds of perspectives."
"In summary, what we're trying to do is build an aggregate understanding of access to shade in the city of New York, built up from all of these individual sample points at the individual trees in their individual contexts, which is kind of the inverse of what a lot of the industry standard tools do."
What comes next?
While the Tree Folio web app is live and accessible to the public right now, Kobald is sure to make clear it is not a finished product. Looking ahead, he says the first thing he wants to do is get a more full and accurate accounting of the trees in New York. Right now, they are working largely off a tree census from 2015, but using lidar data they've detected other trees in places like parks, alleys, and private properties. He says they hope to have that updated within the next month to get a better picture of how shade is currently working in the city.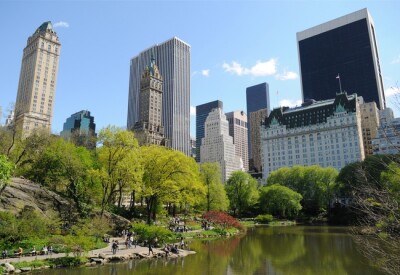 Looking a bit longer-term than that, Kobald hopes that there is more local stakeholders are able to do with the tool than they can now. He said, "We have hopes of building this tool to help inform decision making." That could include things like simulating the effects of adding new trees in certain locations, and more generally just looking at how different parts of the city are affected differently.
"One thing we've learned from this research is how differently heat might be experienced in different parts of the city. We're only looking at physical interactions, but on top of that there's all of the socioeconomic conditions as well that influences the way an individual experiences extreme heat in the city. So one of the things we're thinking about is: How can we use this better understanding of where shading benefits are, how the local environments affect those benefits, to inform strategies and design ideas on a better use and better development of these resources?"
Kobald has also talked about how, while this specific project is dealing directly with New York City, this is the kind of thing that can potentially be scaled to other cities as well. He recognizes that not every city is New York – and has gotten feedback to that effect from other places – but there is real belief that this idea of digitally tracking and simulating key shading effects can be beneficial elsewhere.
Asked what steps other places would have to take to be able to set something like this up, Kobald first said that he would ideally be able to have a relationship with the city in question and have access to their local lidar data, though the ease of access to said data varies state to state. He continued, "It would also be really helpful to have conversations with the policymakers and get their feedback on how they currently make their decisions, on where they make investments in new trees, and their preventative maintenance, and to see if they're open to some new ways of doing that."
It's clear given current trends that the idea of proactively mitigating urban heat islands are going to be of the utmost importance to cities around the globe and in all corners of the United States. It's easier said than done keeping track of trees in this way, but a digital tool like Tree Folio is exactly the direction in which we need to be heading.