The 2023 edition of the Consumer Electronics Show (CES) was held last week in Las Vegas, marking one of the biggest and most diverse technology shows every year. There are a wide variety of technologies and industries represented at the event, with many companies lining up new product announcements and updates with the show. The 3D perception industry is certainly among them, including with Seoul Robotics announcing the latest version of their SENSR 3D perception tool. 3D camera provider Orbbec also lined up an announcement with the show, announcing two new 3D cameras: The Gemini 2 and Astra 2.
The Gemini 2, which the company boasts as providing the widest field of view among all cameras in Orbbec's product line, is the second generation of this product. Based upon active stereo infrared technology, the Gemini 2 has a sensing range of 0.12 to 10 meters, a field of view of up to 100 degrees diagonal, as well as the ability to work both in indoor and outdoor environments. Equipped with an IMU, the stereo vision camera is able to provide motion, position, and navigational sension over six "degrees of freedom," making it ideal for robotics, logistics, and security monitoring.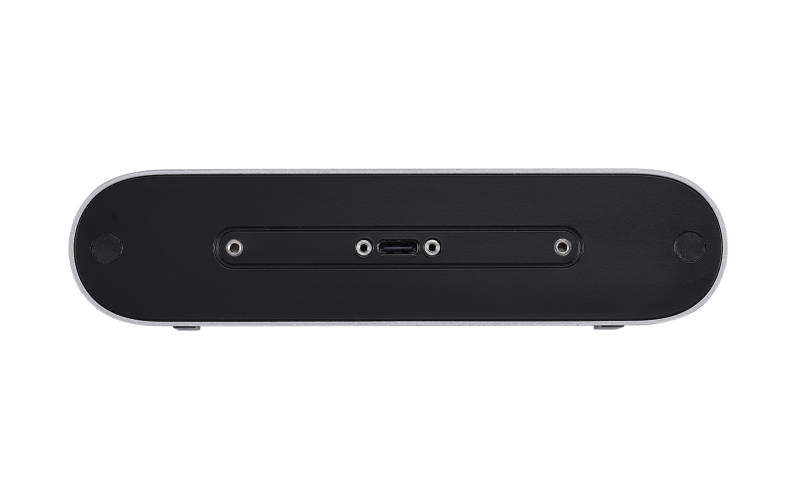 Meanwhile, the Astra 2 is the latest in Orbbec's line of structured light cameras, which the company boasts "brings improvements in nearly every aspect," over previous generations. The Astra 2, which uses structured light and image processing to compute a 3D image of the environment in real time, supports higher resolution for both depth and color images, output in real time, and is also more stable on the output depth data compared to the original Astra series. Orbbec notes that the camera works best for security monitoring, behavior analysis, body/object/room scanning, and interactive gaming. Both the Astra 2 and Gemini 2 were developed with Orbbec's new generation ASIC chip MX6600.
Orbbec specializes in a number of different kinds of 3D cameras, serving a variety of industries including manufacturing, retail and healthcare. Last year, they made another update to their product line, announcing the shipping of the Femto time-of-flight 3D camera line, the result of a collaboration with Microsoft which dates back to 2021.
While these new generation of 3D cameras introduced at CES are certainly not a replacement for other 3D technology like lidar, for specific use cases they make more sense. Specifically, when scanning for smaller individual objects at a relatively close distance, these types of cameras provide more than enough accuracy and detail and are generally more accessible than expensive and bulky laser scanners. Orbbec's new camera also include a software development kit, on board IMU, and multi-camera sync support.
On these new products, Orbbec co-founder and CEO David Chen said in a press statement, "Orbbec has long been at the forefront of 3D sensing technology—and the Astra 2 and Gemini 2 expand the possible application of 3D in nearly every respect. Whether the critical metric is distance, ambient light, identification, object speed, motion, navigation, camera size or processing capability, these two cameras are unmatched on the market today."