In 2021, 3D camera designer, developer, and supplier Orbbec made news when they announced their intention at CES 2021 to introduce a new Time-of-Flight (ToF) camera product line, and again later in the year announcing a collaboration with Microsoft to develop the technology. A bit over a year after the Microsoft partnership was announced, Orbbec has announced that they are beginning to ship their new Femto ToF 3D camera line, offering solutions for designers in a number of spaces, including but not limited to healthcare, warehousing, and augmented reality.
The new Femto line will include three cameras. The Femto will feature the greatest optical range in the line (0.2 to 5 meters), delivering depth resolution of 640 x 480 at 30fps and requires the lowest power consumption. Meanwhile, the Femto W provides the widest depth field of view as well as the highest color field of view while delivering high accuracy identification at closer range (0.2 to 2.5 meters). Finally, the Femto Live is the midrange product in the line (0.5 to 3 meters) with color resolution of up to 3840 x 2160 at 30 fps.
In addition to the specifics with each of the three products, each camera in the line will offer multi-camera synchronization support with near-zero latency. All three products support six-axis IMU (Inertial Measurement Unit) motion tracking, and provide depth engine equipped cameras which release large volumes of computing power to the host PC. The latter point sets this line apart from many other ToF cameras currently on the market.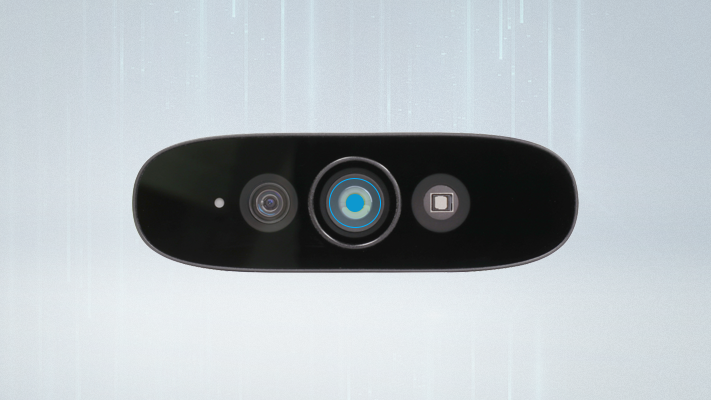 ToF sensors and cameras utilize infrared light to measure distance and volume, and can be used for a variety of purposes, such as improving augmented reality experiences, providing sensing for robots or other moving devices, and in other technologies such as lidar and UAVs. Since these products use infrared light, they can be used in low-light, and even completely dark, situations as well.
Orbbec joins a growing market for ToF cameras and sensors, and one that figures to continue growing moving forward. According to a report from Markets and Media, the overall ToF sensor market is expected to grow from $2.8 billion in 2020 to $6.9 billion by 2025, marking a 20 percent compound annual growth rate (CAGR). The Femto line has a variety of use cases, and can be used for things like tracking human forms, measuring live objects, obstacle avoidance, and gesture recognition. Applications like industrial automation and robotics, among others, could find the products particularly useful.
Given that Orbbec is not just a camera provider but also a designer and manufacturer, it is able to more easily ensure the delivery of cameras at any volume, ranging from small orders to million-plus quantities, while offering variable pricing. Users of the new Femto line will also receive a customized SDK to more easily integrate the device into existing workflows.
David Chen, the co-founder and CTO of Orbbec, acknowledged that ToF technology "has become one of the hottest and most exciting fields in 3D imaging," reflecting the market trends mentioned above. He continued, "Our new Femto line gives users a range of state-of-the-art solutions and can do so in industrial quantities."