The Pointfuse modeling engine was created for AEC professionals to convert vast point clouds into usable 3D models. The new solution for space and facilities management applications uses data from mobile mapping systems to automatically convert classified mesh models into different categories for use within popular downstream BIM and FM software.
Sectors with aging infrastructure and property assets are driving demand for reality capture for space and facilities management. Meeting this demand for reality capture data is a new generation of wearable and handheld mapping devices, such as the newly launched Leica BLK2GO, that allows data to be captured inside and out and importantly, without any impact on the immediate environment or its users. However, capturing raw data is just the first step on the path to replacing as-built drawings and creating digital twins, allowing for more informed decisions. The collected data needs to be usable and easily consumable within existing workflows and software.
A m

odeling engine

for producing usable 3D models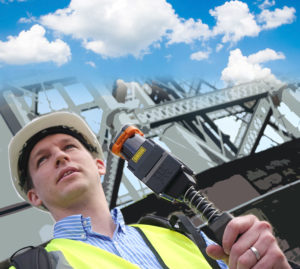 Well recognized within the AEC sector, Pointfuse is a powerful modeling engine that delivers an automatic, precise and flexible workflow to convert vast point cloud datasets into usable 3D models.  At Pointfuse's foundation lies its automatic segmentation routine for converting the raw point cloud produced from any reality capture device into discrete, selectable surfaces that reflect the surfaces of construction elements in the real world. Pointfuse's unique mesh structure significantly reduces the file size of 3D models created from point clouds. In simple terms, the data density within each surface is reduced whilst still maintaining the fidelity of the model. This results in a significant reduction in model size making ongoing use of the model easier, faster and more efficient.
Being widely used to produce as-built models for use in scheduling and verification operations, Pointfuse classification routines begin with the definition of a classification structure; to assist interoperability, Pointfuse provides a wizard tool to map surfaces in the model to standardized Industry Foundation Class (IFC) schema.  Then Pointfuse automatically detects horizontal and vertical planar surfaces, separating them into layers. A suite of interactive tools is then provided that enable the AEC professional to further select and label geometries of elements and objects in the mesh model and assign these to the schema that is relevant to their project.  This logical workflow comprising automatic and interactive tools to compartmentalize the modeled data ensures that expert knowledge remains in the workflow to produce repeatable, consistent results that dramatically reduce overall project time.
Simple BIM
To further its application in facility management, Pointfuse recently launched a solution that automatically parametrizes classified mesh surfaces for space and facilities management applications using data from mobile mapping systems. Pointfuse 'Simple BIM' (sBIM) leverages the core functionality of Pointfuse – the segmented mesh model; automatically converting classified mesh models into 'family' groups, such as walls, floors, doors, windows, for use within popular downstream BIM and FM software. Data can then be exported as IFC parametrized objects and 2D floor plans and space management reports automatically derived. Pointfuse sBIM also automatically calculates quantities, areas, and dimensions, producing them in an easy to read PDF report.
sBIM was developed in response to a large-scale client opportunity that saw the scanning of millions of square feet of facilities with the final deployment of data in Archibus facilities management software. Early testing identified that 3D was as quick to create as traditional 2D workflows and exported data was in the region of hundreds of kilobytes compared to the gigabyte data volumes of the original point cloud. Taking the process one step further, Pointfuse provided an accurate record of the as-built scene allowing users to create Hybrid meshes combining Pointfuse models with the sBIM IFC container.
"This ability to convert classified objects into family place holders has a huge impact on how as-built data is used within a Scan2BIM workflow with the potential for a real return on investment for facilities and space management applications," commented Mark Senior, Regional Sales Director at Pointfuse.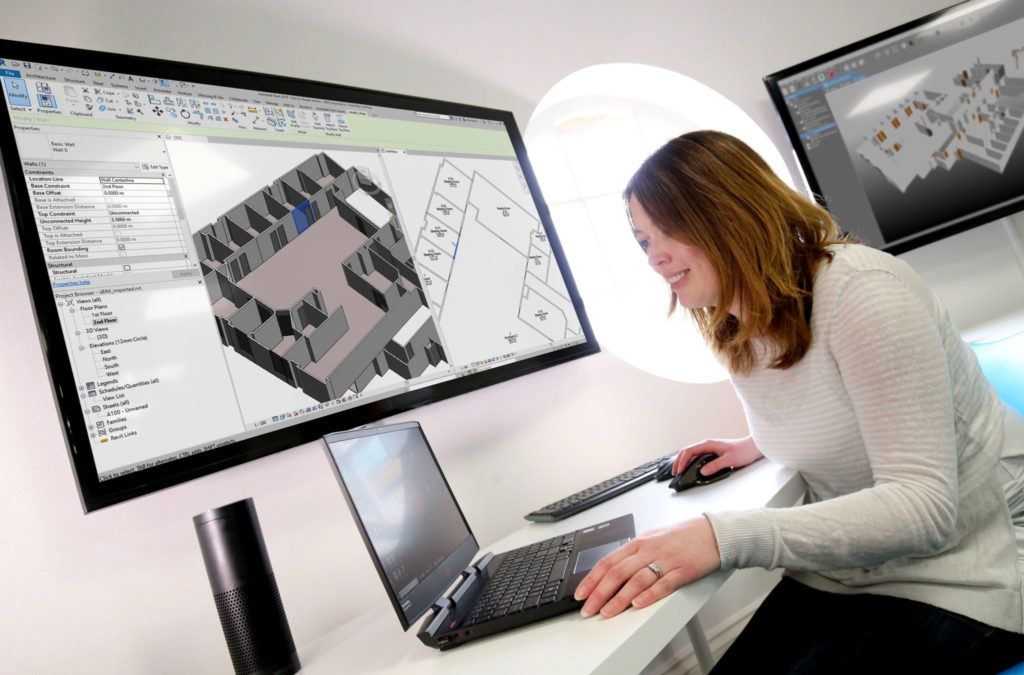 For Ben Callan, BIM Coordinator in global construction services company ISG's UK Fit Out Business, it is about the time saved.
"Using Pointfuse we can create intelligent 3D mesh models in a fraction of the time. This accelerated modeling and reduced risk of error contribute to a direct reduction in costs when compared against traditional methods of modeling and point cloud data analysis. The easy to use, easy to consume outputs are also paving the way for new applications of the data including existing versus design clash avoidance and checks of temporary works against required construction activities."