Offering all the benefits of the TS3 controller, The TSC5 is brought up-to-date with an Android operating system, a 5-inch screen and backlit keyboard.
Trimble introduced the Trimble TSC5 Controller for Trimble S series total stations, which is a new rugged, light-weight and compact field solution for land and civil construction surveyors. The Trimble TSC5 features a 5-inch sunlight readable screen with a 13MP rear-facing camera, keypad and all-day battery for field data collection. Its ergonomic design is lightweight (934 grams), easy to grip and made for rugged environments.
The TSC5 is resistant to shock, dust and water while a brightly lit, anti-glare screen and backlit alphanumeric keypad enable fast and efficient operation. The controller's battery provides all-day power on a single charge: the data sheet states RTS usage of 16 hours or GNSS RTK usage of 18 hours. With an optional external battery, the power for extended use is nearly doubled.
The controller supports compatible Trimble GNSS receivers, such as the Trimble R12i and Trimble R12 for high-accuracy positioning requirements. It features a Qualcomm 2.2 GHz processor, 4 GB memory and 64 GB storage, worldwide WWAN with hot spot capability (AT&T and Verizon certified). An extensive product feature comparison with the TSC3 controller, the predecessor of the TSC5, can be found here.
Software integration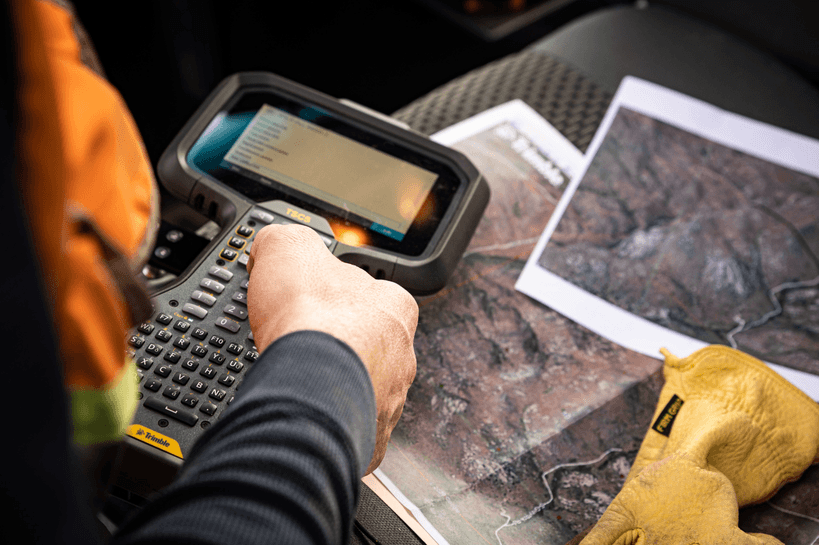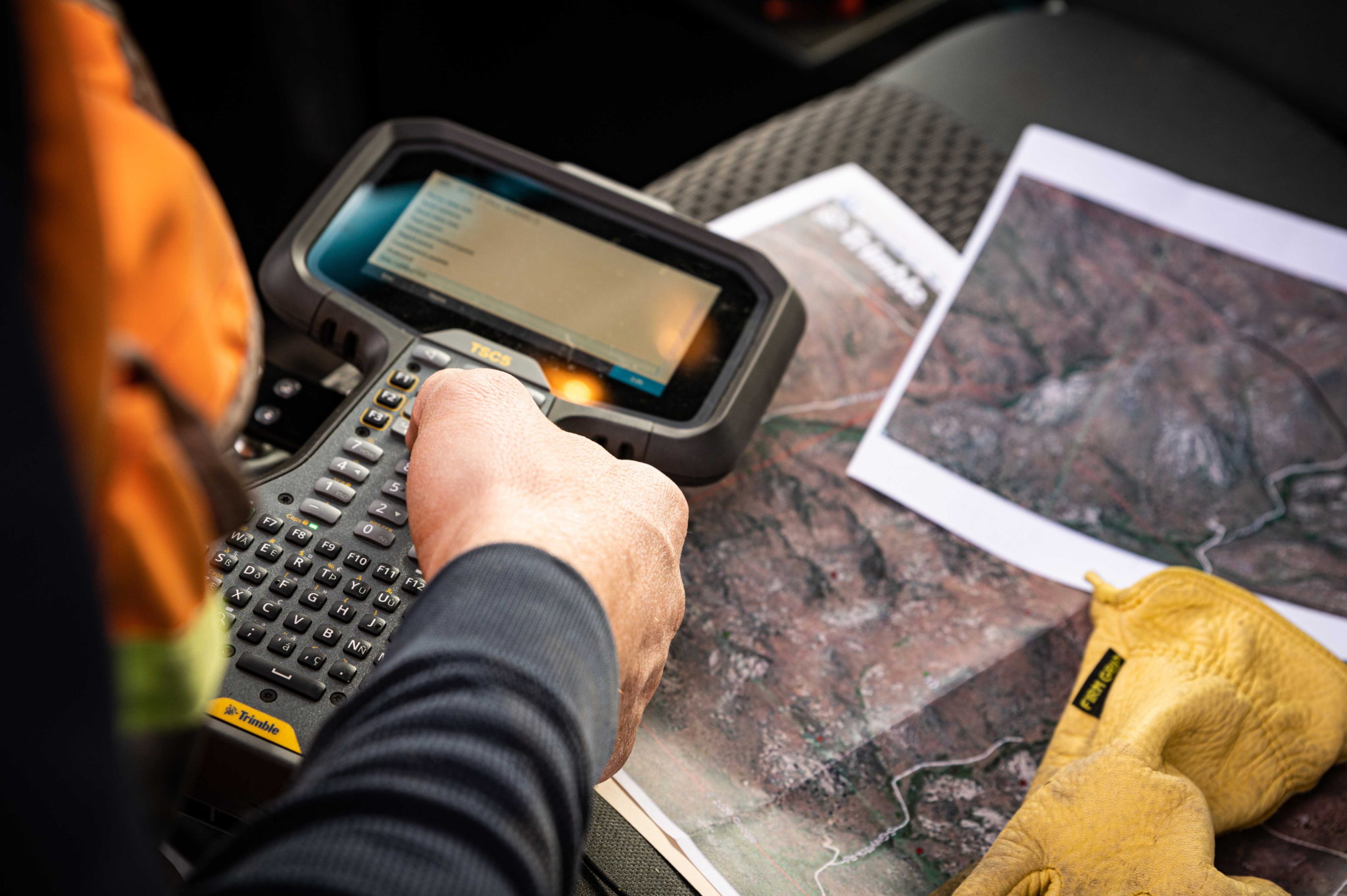 Featuring an Android 10 operating system, the TSC5 is fully integrated with Trimble's land and construction surveying instruments and software packages, including Trimble Access 2021 Field Software and Trimble Siteworks Software. Version 2021.00 of the Trimble Access software was released in February 2021, offering new hardware support (such as the newly released Trimble SX12 scanning total station and the TSC5) and multiple product enhancements. In addition, the TS5 controller can be used with Trimble Forensics Capture, Trimble's data collector software that simplifies scene evidence gathering and enables a seamless transition to Trimble Forensics Reveal desktop software for in-depth analysis.
Add-on functionality
Functionality can be added to the TSC5 with an optional user-replaceable Trimble EMPOWER module, such as a long-range radio or sub-meter GNSS receiver: the EMPOWER Module system includes the ability to add the EM100 (GNSS), EM11X family (RFID/Barcode) and EM120 (Long Range Radio) modules. The Trimble EMPOWER Module system gives users the possibility to customize their mobile computing solution to their own workflow with added scalability.