"We are already seeing an increased demand for indoor mapping this year as organisations return to work and can benefit from the digitalisation of their floor plans, which leads to better facilities management going forward." Jeff Van Etten, Head of GIS in the UK at Tetra Tech
Indoor mapping is a growing part of facilities management, construction, and pretty much the entire lifecycle of a built structure. However, combining the necessary scans, BIM, CAD, GIS information together is not always straightforward. Esri UK have announced a new partnership with Tetra Tech, a global consulting and engineering service company, with the goal of using their combined areas of expertise to enhance indoor mapping capabilities.
For the partnership, Esri UK will contribute its robust GIS system, already embedded with numerous indoor mapping capabilities, which include interactive floor plans and indoor positioning capabilities. Tetra Tech will bring expertise in 3D terrestrial laser scanning, data analytics, and CAD to GIS. Combined, they will work to offer customers an end-to-end solution for indoor mapping, designed to capitalize on an increasing demand for indoor mapping for facilities management, at large offices, campuses, or hospitals.
Esri UK's current indoor mapping customers include The University of Oxford and large energy providers, while Tetra Tech works with major energy, government and defence customers. Recent innovations in indoor mapping have recently been deployed at the University of Oxford, helping it improve the efficiency of asset management, budgeting and building planning, across its complex estate of more than 300 buildings.
Services offered by Tetra Tech include all types of fixed and handheld lidar scanning, from millimeter precision to larger-scale resolution, depending on the application. For customers who have existing CAD or BIM data, Tetra Tech offers data preparation and cleansing services. Esri UK will be delivering its various software applications for indoor mapping, including ArcGIS Pro, ArcGIS Online and ArcGIS Indoors to accommodate any type or size of project. Indoor mapping can integrate and complement existing facilities management software by giving users a geographical visualisation of their estates.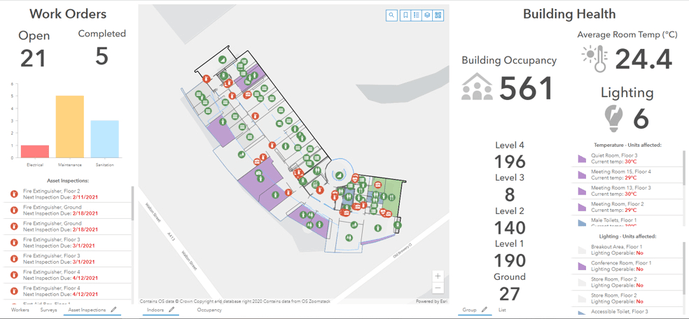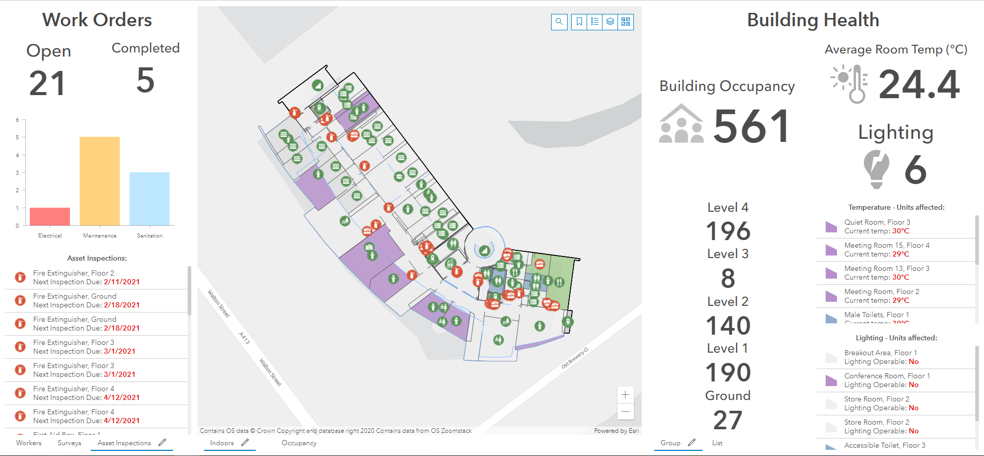 "As the demand for indoor mapping starts to become more widespread, the new partnership is designed to make the process of creating indoor maps more efficient and streamlined for customers," explained Craig Evenden, Head of AEC & BIM at Esri UK.
"Our Leading with Science® approach is valued by our clients and augmented by a suite of proprietary technologies and analytical tools we call the Tetra Tech Delta. We are using Tetra Tech Delta solutions to transform static CAD or BIM data into an accessible, interactive and analytical environment. We make sure the correct data, at the optimum resolution, is ready for processing by indoor mapping software," explained Jeff Van Etten, Head of GIS in the UK at Tetra Tech.
Indoor mapping provides users with interactive digital twin floorplans, helping to improve operational efficiency by giving staff a clear picture of where things are and how to reach them. This new indoor-mapping focused partnership aims to improve the process, especially for those managing facilities. Further demonstrations and case studies will be presented in an upcoming webinar hosted by Esri UK on March 30.