In response to a growing demand for low-cost 3D scanning technology, Metron3D recently announced the launch of Metron E, a new line of affordable structured-light 3D scanner built for professional use.
Designed and assembled in the USA for engineers, educators, designers, and researchers, the Metron E is easy to operate, even for novices. You need only to plug it to a computer running Polyga's FlexScan3D software and start capturing data to quickly create full digital 3D models.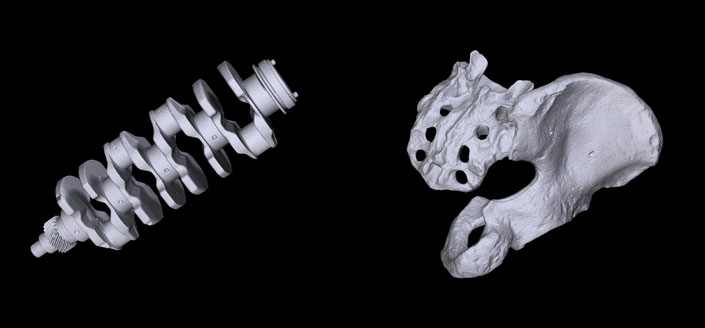 The scanners can be used in industrial applications including 3D modeling, reverse engineering (scan to CAD), computer-aided inspection, and scientific measurement. It comes pre-calibrated, and the mounting system is built using carbon fiber to provide extra stability and reduced vibration for better scanning results.
Available in two variants, the Metron E and the more expensive E-HD, the scanner includes two 12mm, USB 3.0 cameras with a 1 and a 5-megapixel monochrome sensor, respectively. While the simplest version scans an average of 1.1 million points and 2.2 million polygons per scan with a point to point distance of 0.30mm, the Metron E-HD scans 4.9 million points and 10.1 million polygons per scan, with a 0.18mm point to point distance. Additionally, both versions generate these high-resolution and accurate quality models in about 1 second per scan.
Although the FlexScan3D software is included with the scanner, the Metron E delivers 3D models in PLY, OBJ, STL, ASC, FBX, 3D3 geometry formats, making it is compatible with a wide range of 3D CAD software.
The Metron E is now available with a starting price of $5,990.