Leica Geosystems has released an add-on for its cloud-based collaboration tool, ConX, in the form of a safety awareness module that integrates on-site safety awareness with the advantages of cloud connectivity. The add-on extends both ConX and Leica's existing real-time awareness solutions, including Leica iCON PA10, iCON PA80 and iCON CAS. These three solutions help increase worker safety awareness and visibility between workers and machine operators to prevent machine-to-people, machine-to-machine, and machine-to-objects collisions. The newly released module enables data-driven decision making to improve on-site safety, tracking and measuring safety-related data and improve office-to-field communication.
Enabling data-driven decision making to improve on-site safety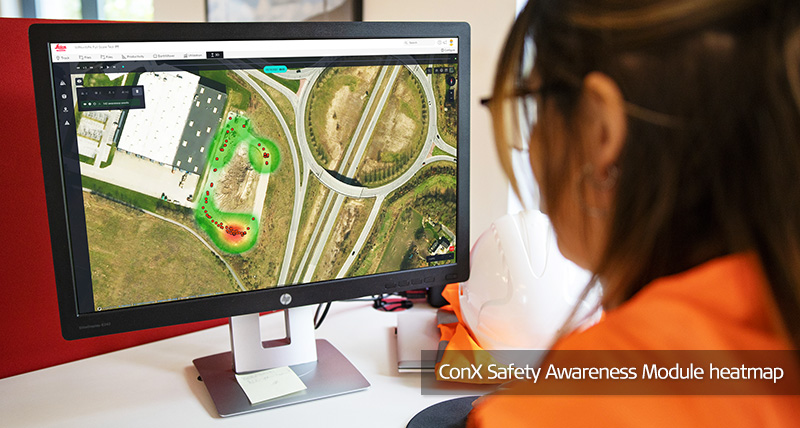 Through an upgrade requiring one additional license, the new module can be used for existing ConX users, after which all incident data from the existing Leica iCON PA10, iCON PA80 and iCON CAS solutions can be sent to the Leica ConX Safety Awareness Module.
Safety managers can then effectively analyze all logged incident data and become more proactive towards avoiding site accidents that slow down progress and put workers' safety and site assets at risk. All logged incident data can be filtered by equipment, date and event type to create an incident heatmap that can help them better understand the highest-risk areas on the construction site. Historical data is saved in the system for traceability and clarity, even weeks after the incident occurred.
Tracking and measuring safety-related data
The module's incident traceability capabilities offer new possibilities for occupational health and safety managers to understand the effectiveness of their safety measures. Via the built-in KPI dashboard, critical events can be monitored. The system offers the possibility to export data or establish an integration to preferred platforms using ConX APIs.
Improving office-to-field communication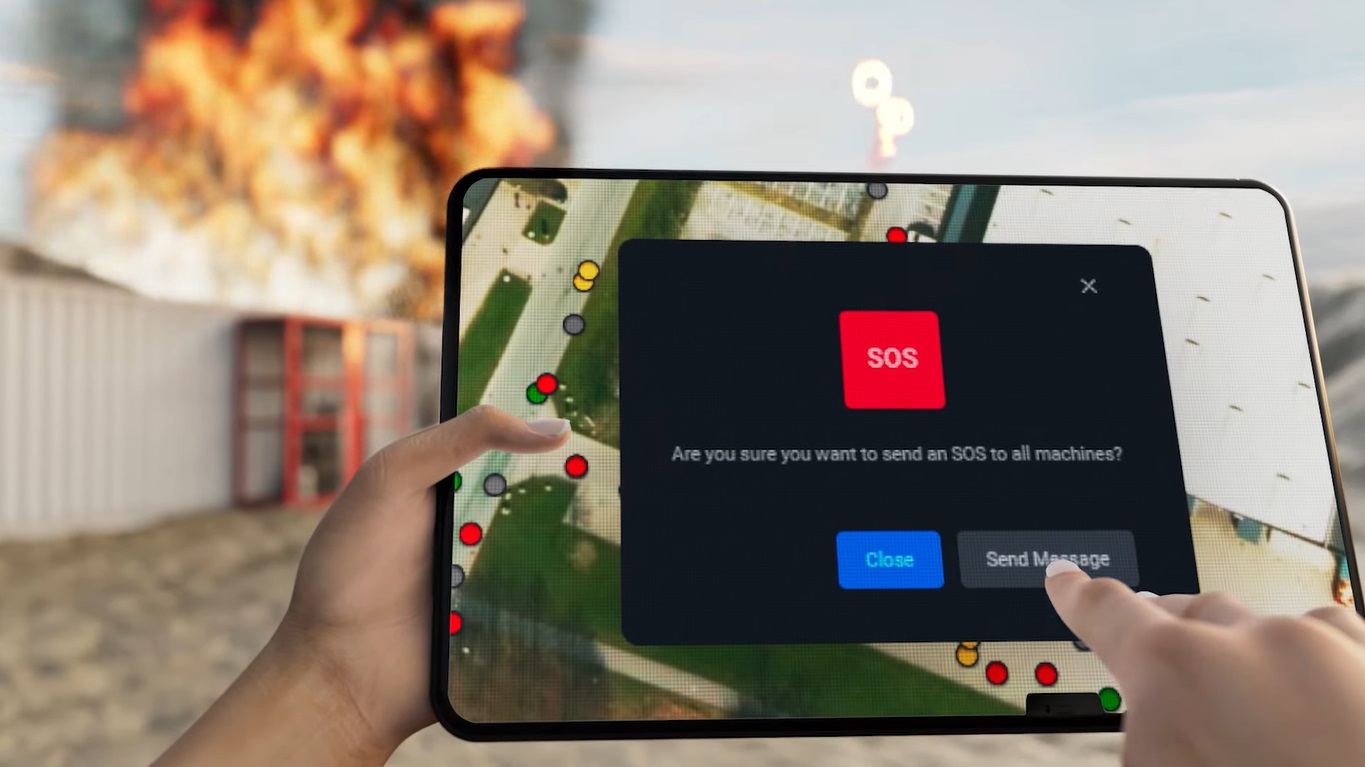 With the click of a button, field crews can be alerted to critical information. All MC1 users of emergencies can be alerted via the SOS alert functionality, or general safety messages can be sent to selected users of anticipated events such as storms, blasting, sinkholes. The other way around, the module enables monitoring of the field crew's response to the messages (acknowledgement in MC1), or taking quick decisions concerning further actions.
Integrating cloud technology and field-generated safety data
With the new module, Leica Geosystems integrates the field-generated safety data with its existing real-time awareness solutions into the cloud-based collaboration platform Leica ConX, allowing decision makers to review incidents and assess the entire operation over time and space. These insights support important safety initiatives by providing visualization, analysis, monitoring, reporting and data management functions, and address communication and integration needs. Over time, the ConX platform has become an integrated site management platform for many contractors, and including people and safety functions has become essential for a comprehensive approach to operations. The new safety awareness module for ConX meets the safety requirements from contractors, by providing the crucial insights that enable acute focus on safety-optimized environments.