While it's certainly not a brand new technology, recent years have seen a boom in popularity and implementation of 3D scanning and modeling, particularly in the construction and trade industries. There's not just one simple reason this has taken place, but high up on the list is the improved accessibility of the technology, going from a field in which a user needed a bevy of experience and expertise to something a relative layman can learn fairly quickly. In fact, we've even reached the point where at least some of this work on smaller scales can be done within smartphone and mobile apps, with Apple's addition of lidar scanners to some of their iOS devices being a big milestone in the space. With that as a jumping off point, we've seen some apps move into the marketplace taking advantage of that, with HOVER being one such example.
HOVER, based in San Francisco, California in the United States, isn't exactly a new player in this space, having been around for over 10 years after their founding in 2011. With their home improvement app, users can take photos with their smartphone, and once they are run through the app those photos are used to create an accurate and interactive 3D model of the home. From there, users can go into the app and select different products – i.e. roofing, siding, windows, or more – and see an accurate visual representation of their home with these new additions.
Now, they're taking this usability to the next level with their latest addition to their app, announced earlier this month. In addition the capabilities discussed above, HOVER is now offering a its 3D measurement and takeoff solution for new construction projects in addition to the home improvement offerings, allowing contractors to upload blueprints into the app. With the information from the blueprints, HOVER can create an accurate 3D models with the correct measurements in place, transforming the planning processes of a project for contractors and property owners alike.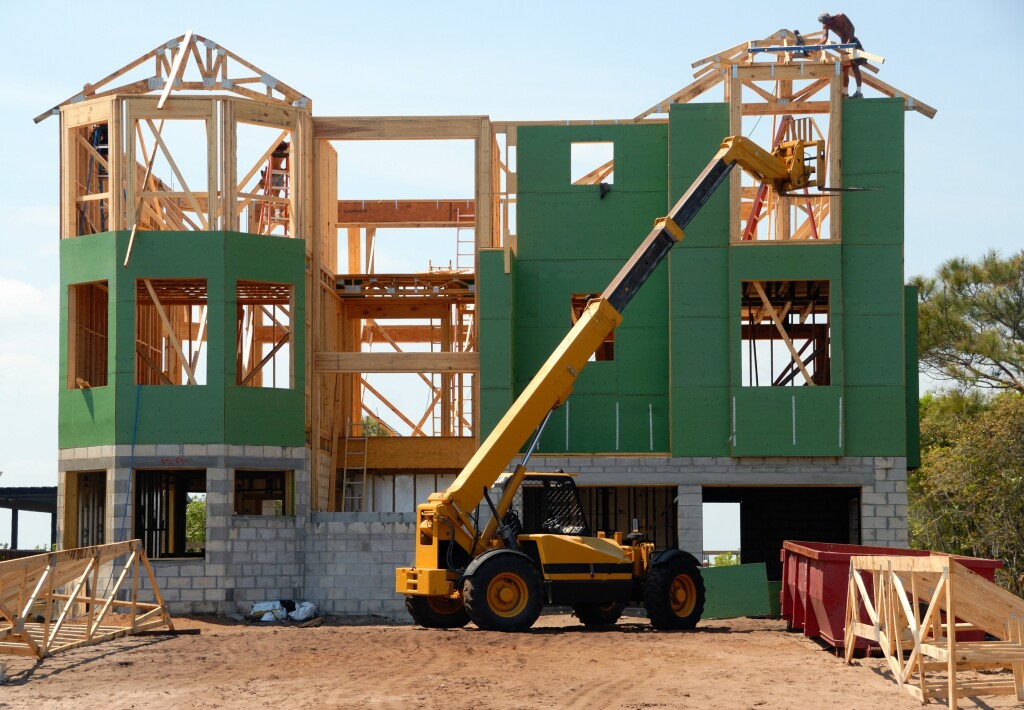 With this new tool, contractors will be able to make specific plans for a project utilizing a 3D representation rather than a simple 3D black and white drawing, providing a win for both sides of the project. For the contractors, they now have a more efficient way to provide scaled plans for a building, with HOVER's quick turnaround of the data into the visual representation eliminating the traditionally time-consuming task that can at times take as long as a week to put into place. In turn, this allows contractors to potentially put in more bids for potential projects, as well as allowing them to stand out among their competition in the bid by sending over the 3D model of the project. Those who have used the app already have been happy with the results, with David Ferraro, the owner of Good Guys Contracting, noting, "Before this solution existed, I didn't have time to scale off a blueprint. Now, I can bid on more jobs and win more business. It's a game changer."
Meanwhile, the owners of the new building now have a much easier way to collaborate with the contractor with a visual, interactive representation to reference instead of a basic 2D drawing. With that, the contractor and owner can work together and accurately see what different additions to the building will look like before any final decisions are made. The added collaboration not only just saves the headaches that can come from frustrating back-and-forths resulting from a lack of concrete evidence of how a change will look, but also is a potential money saver as users can see the results in the model before making a purchase and ultimately changing their mind, resulting in a need for a re-order.
The construction industry has always been rife with ways in which projects become delayed and/or go over estimated costs, but solutions have been coming out in recent years to mitigate those concerns. HOVER's app is one of those, and with their latest addition for contractors both they and homeowners can take advantage of easy, accessible 3D modeling. As founder and CEO A.J. Altman says, "Now, with a faster, easier, more affordable path to prepare takeoffs for new construction bids, contractors can simplify their bidding process and stand out from the competition with inspiring, visual representations of the finished product."