Much of the debate around Building Information Modeling (BIM) in construction has been focused on specificity, and the need for experts on the team who know BIM. Smaller companies, especially those without specialized IT staff who know many construction apps, often have found BIM too arcane to easily adopt, and have farmed out the work.
While many companies and software tools are touted as solving the problem of BIM adoption and construction software integration, they succeed to varying degrees. Not many, though, claim to be able to connect all the gaps in communication that can arise on a BIM-managed project.
Enter Revizto—a project management software platform that accepts info from various sources and formats and puts it all together. The tool streamlines workflows partly by enabling customers to input data in whatever format is easiest for them—from 2D to 3D.
Founded in 2012, Revizto aims to simplify communication in architecture, engineering and construction, in part by providing an easy to use shared platform for all project team members, and by specializing in tracking issues on a project. Team members take ownership of various project issues through the issue tracking feature, which assigns an issue to an employee (who is then responsible for resolving it).
AEC Next recently spoke with Mark Ciszewski, Director of Sales for Revizto, about the need for current shared and streamed info to be provided for team members, why 2D and 3D are compatible on a modern project, how his company's tracking issues on a project, and more.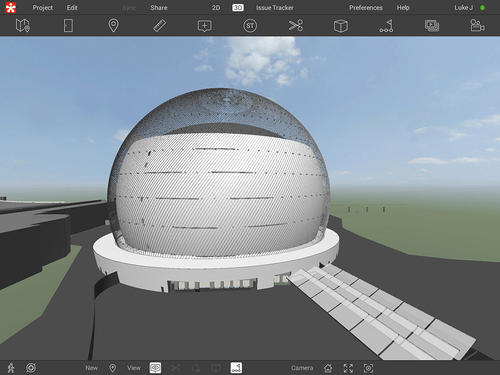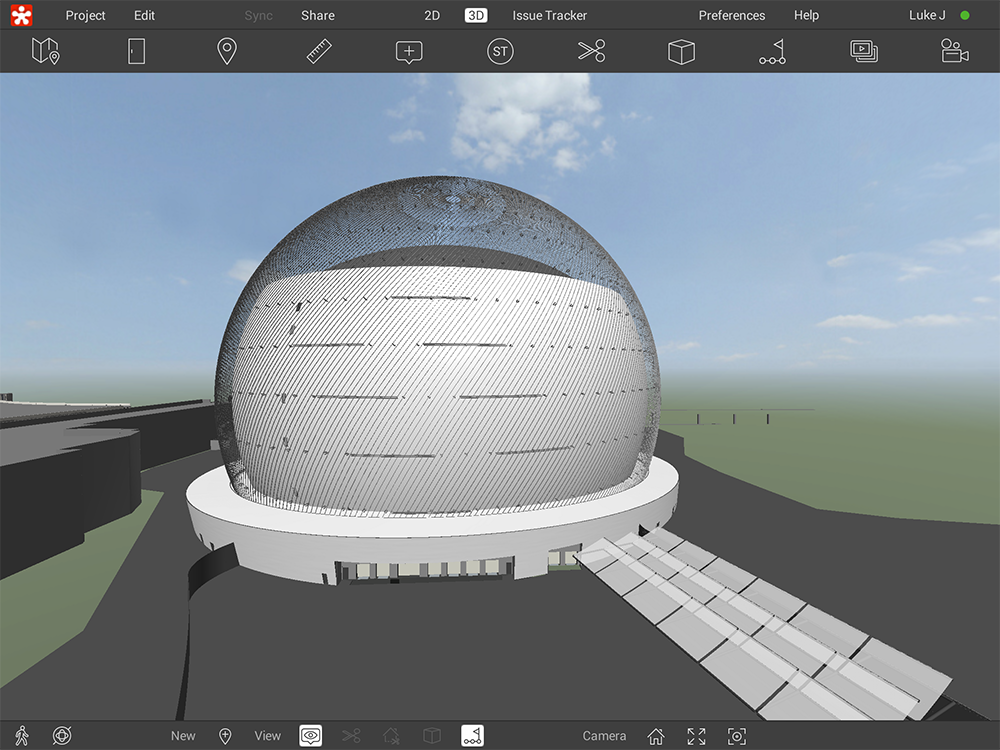 What basic problems are you solving with your software?
Ciszewski: "If you look at the discombobulation of communications of the construction industry—on some projects they're using Google Drive Drobox, Navisworks, text messages and screen shots from the field. Revizto pulls all of that info into a real time communication platform."
What kinds of projects are customers using your software for?
Ciszewski: "Revizto is used on all project sized from custom homes to the largest stadiums in the country like the Clippers, Rams and Raiders stadiums, which we are working on. Those teams are finding the tool useful.
Stadiums, airports and other large jobs are finding Revizto useful, but why?
Ciszewski: "ensuring the project stays on time and on budget, it also helps to manage the risk they have. The complexity of the problem [of such a project]calls for it."
Is Revizto tough to adopt?
Ciszewski: "It's extremely easy to implement. It's democratizing BIM… If you asked a large project team if they would be helped by everyone knowing navisworks, they'd say Yes. The only issue is that it would take the whole project team years to learn it. Revizto is not only simple but also works with real-world coordinates to communicate issues in real time in any software.
Other tools track issues on a construction project, as yours does. Why is Revizto better?
Ciszewski: "Because of the expedited workflow it provides, and the ease of use, which is absolutely critical. Revizto performs in a 2D and 3D space and connects all the platforms people use. The construction model lives locally on your computer, but the issue and model exist in real-time, in the cloud."
Your software enables users to manipulate virtual reality in a construction model. Why's this feature important, particularly in pre-construction?
Ciszewski: "There are two aspects to it: first, the shared experience of that model in the actual environment—walking through what you're paying for. Second, our customers will tell you they can identify issues with Revizto, that otherwise, they wouldn't be able to identify."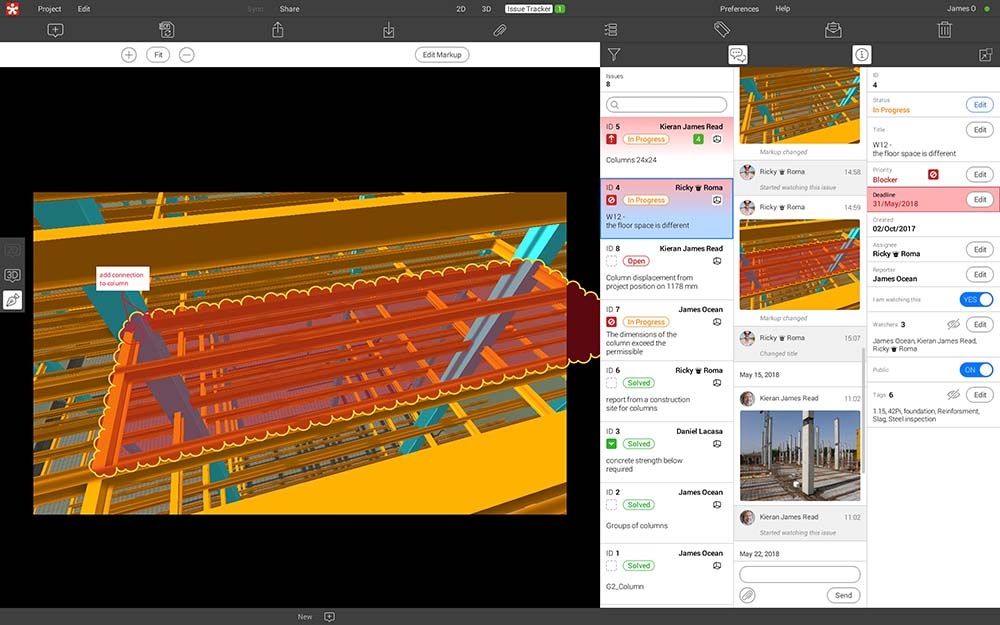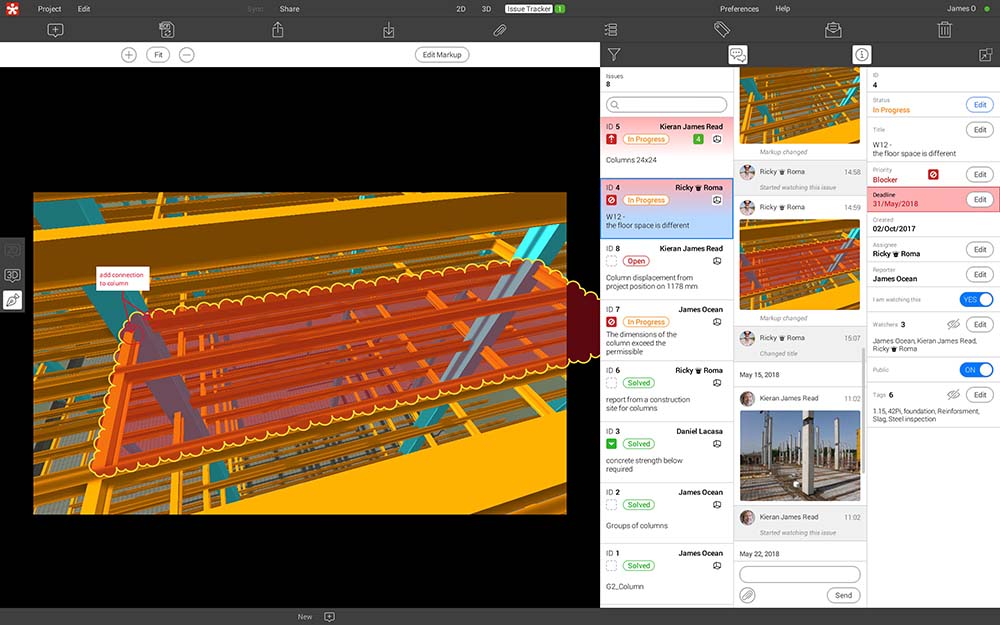 Why is having accessibility to a platform through 2D still so important in the 3D age?
Ciszewski: "A huge portion of [construction]contractual documents still have to be in 2D. The beauty of Revizto is, we don't dictate how people want to work. You can even mark it up in 2D."
How important is it to have a controlled platform, wherein streams can be shared in real-time?
Ciszewski: "Somebody on the Raiders stadium project team said: 'Without the technology we use, we wouldn't be able to build the project in three years, when it should take five or six years.'"
Have your customers influenced the design and refinement of your solution?
Ciszewski: "Our customers are really passionate about our solution. They go above and beyond in providing feedback. Many of our product features resulted from client feedback."
So, customer feedback has made a difference?
Ciszewski: "The biggest differentiator for us has been how passionate our customers are about what we're doing. Our talent is learning about their problems and making the solution very simple. Maybe we're just really good at listening."