Visualization software puts 3D models of interior spaces online
Software startup Floored Inc. said Thursday it raised $5.3 million in a recent financing round to grow the market for its visualization software that lets architects, and real estate and interior design professionals, create 3D models of interior spaces and share, or market, them online.
Based in New York City, Floored said its aim is to change the way developers, brokers, and the public consume visual information about real estate. The company's software allows users to move furniture and walls, or add windows and sunlight, within the 3D model.
Floored's primary customers can embed the 3D models online for developing, marketing and analyzing commercial, residential and retail real estate. Floored's clients include Hines, Taconic Investment Partners, Related Companies, CBRE and Cushman Wakefield.
"We've conveyed to our customers that emerging technology in the 3D scanning and real-time visualization fields can provide substantial ROI to their marketing, leasing, and development efforts," said Floored Co-founder and CEO David Eisenberg.
Floored's software generates 3D models from data captured by the Matterport laser scanner of the surrounding environment without processing point clouds.
Floored said the investment will be used to scale its engineering, sales and account management teams for the commercial, residential, retail and hospitality industries.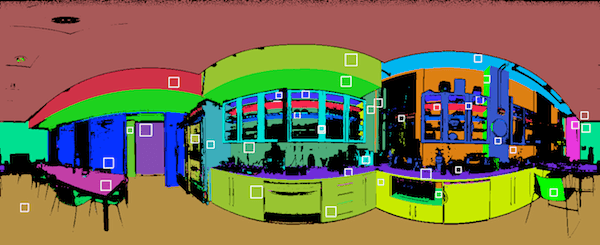 RRE Ventures led the Series A investment in Floored joined by Greycroft Partners , Two Sigma Ventures, Lerer Ventures and Felicis Ventures. In January, the company received $1 million in seed funding.
Stuart Ellman, a co-founder and managing partner at RRE, will join Floored's board of directors as part of the financing round.
"Floored is the rare New York startup with strong differentiated technology, a nascent but growing market segment and proven customer success with some of the top commercial real estate firms," said Ellman.