SPONSORED BY ALLVISION
Mobile laser scanners have grown much more powerful and user friendly in recent years, but these tools remain limited by one persistent problem: The point cloud data you get from a mobile survey is huge and complex, making it difficult to process. As a result, many of us are data rich and information poor.
"It's still a relatively manual process to turn lidar data into something usable" says Allvision co-founder Elmer Bol. Bol and a group of other 3D data veterans are aiming to solve this problem with a new platform that exploits a raft of cutting-edge technologies—including sophisticated lidar-processing algorithms, cloud computing, machine learning, and even a new generation of continuously updated digital twins. Allvision's platform hopes to make it possible for anyone to process mobile lidar and imagery data at scale, or to quote Bol, "we want to make it pretty much idiot proof to extract information from huge amounts of sensor data."
SPAR caught up with him last week to discuss the technology behind Allvision, how its approach can drastically change your asset-management workflow, and why a new wave of geospatial data could mean you never touch a 3D scanner again.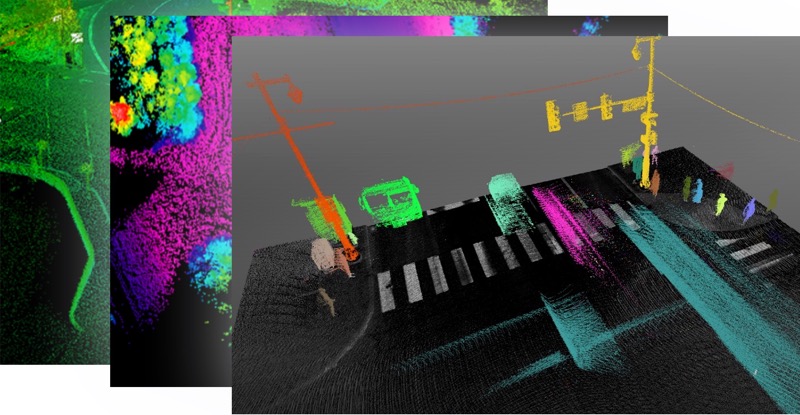 What is it?
Allvision's product is not a simple variation of something that already exists on the market—so it takes a little explaining.
It consists of several layers. The first is a cloud-based "data refinery" that combines extensively scalable cloud computing and machine-learning algorithms. Using these technologies, the system can "munch through huge amounts of lidar and imagery data" captured from a wide variety of sensor stacks. The platform uses two different data pipelines—computer vision for the imagery and a distinct classification engine for the lidar data—and fuses the two together to recognize and classify real-world assets, and improve the speed and accuracy of the entire platform.
The second layer is a web-based user interface that presents actionable information in "a very intuitive way." This UI is designed so that everyone at your company, from the surveyors to the new intern, can interact with the data and understand what it means.
Finally, the platform offers a programmatic method of interfacing and integrating with other data sources in order to create the final information deliverable. For example, it allows you to connect a railroad switch in the real world with existing asset identification information present in a maintenance system.
Get more value out of the 3D data you already have
Here's a quick use case to illuminate how these parts work together to help you mine your existing 3D data for better information.
Let's say you're a department of public works that works with Allvision to extract all the signs from the latest lidar and imagery data captured in a major city. Logging into the Allvision portal and the system displays an overview map similar to what you'd see in any smartphone-based GPS app. Zoom in on your city and a bunch of tiles pop up with badges showing how much project data they each hold. Open a tile, and you'll see a heatmap that outlines where data exists (both current and historical), as well as a list of all the signs that the Allvision platform has already automatically recognized and extracted.