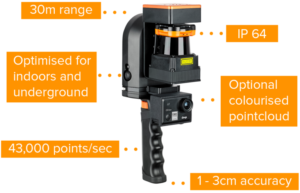 GeoSLAM has announced the ZEB Go, a new, small, and inexpensive SLAM scanner designed to let anyone operating it rapidly create 2D and 3D models. The ZEB Go's price – coming in at around $30K (US) – is meant to lower the barriers for professionals wanting to adopt SLAM technology. With this new offering, GeoSLAM hopes to reach a broad group of users and encourage adoption by companies who have not yet pulled the trigger on a scanning solution.
The new ZEB Go is packaged in a familiar housing (from the ZEB Revo), but with new components and an updated SLAM system. It has a range of 30 meters, and has been optimized for use indoors and underground. The ZEB Go boasts an IP 64 rating which insures it is protected from dust, particulate and water that can be common on active worksites.
The ZEB Go can collect 43,000 points per section via a rotating sensor, and has an accuracy of 1-3cm. The collected point clouds are processed via GeoSLAM's point cloud processing platform (GeoSLAM Hub) or, in real time with an upgrade to the ZEB Go RT version. The output maintains compatibility with typically universal file formats (LAZ/LAS/PLY/TXT/e57).
As SLAM technology continues to mature and proliferate, GeoSLAM's announcement comes at a good time. There has been a push for more affordable solutions, as well for solutions that can reach in places that more sensitive traditional stationary scanners cannot go.
Graham Hunter, CEO, said that the interest in SLAM is growing.
"SLAM is on the verge of being a mainstream product in the toolkits of every major organisation, whether it's to create 2D floorplans of warehouses or a 3D model of a mine shaft, smaller surveyors and blue chip organisations alike are flocking to bring SLAM into their businesses."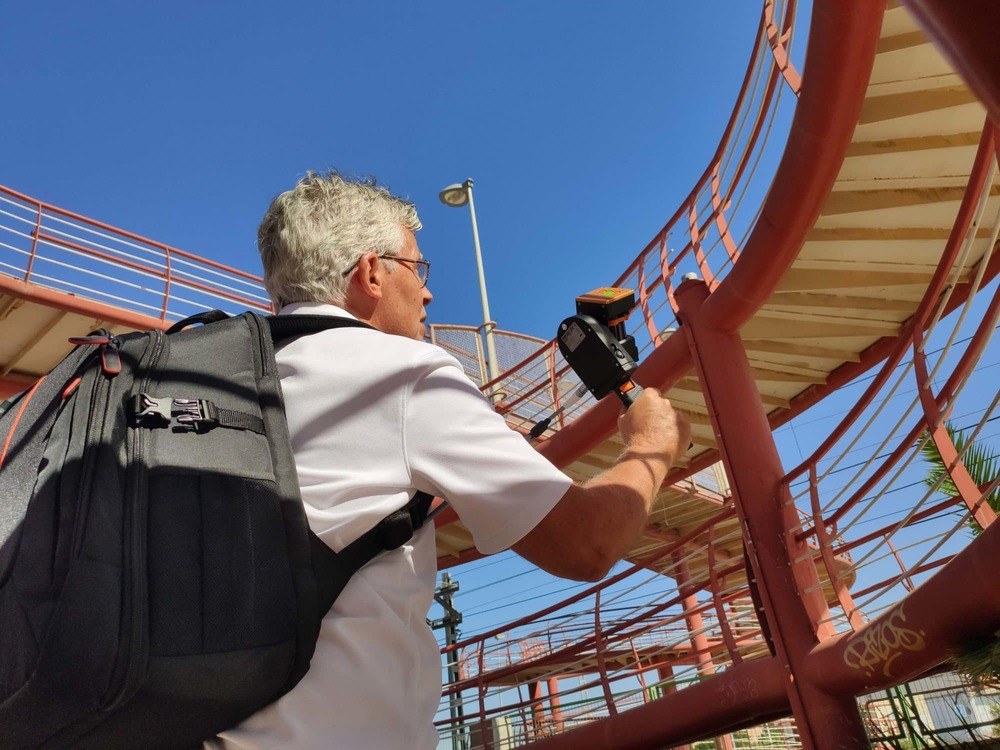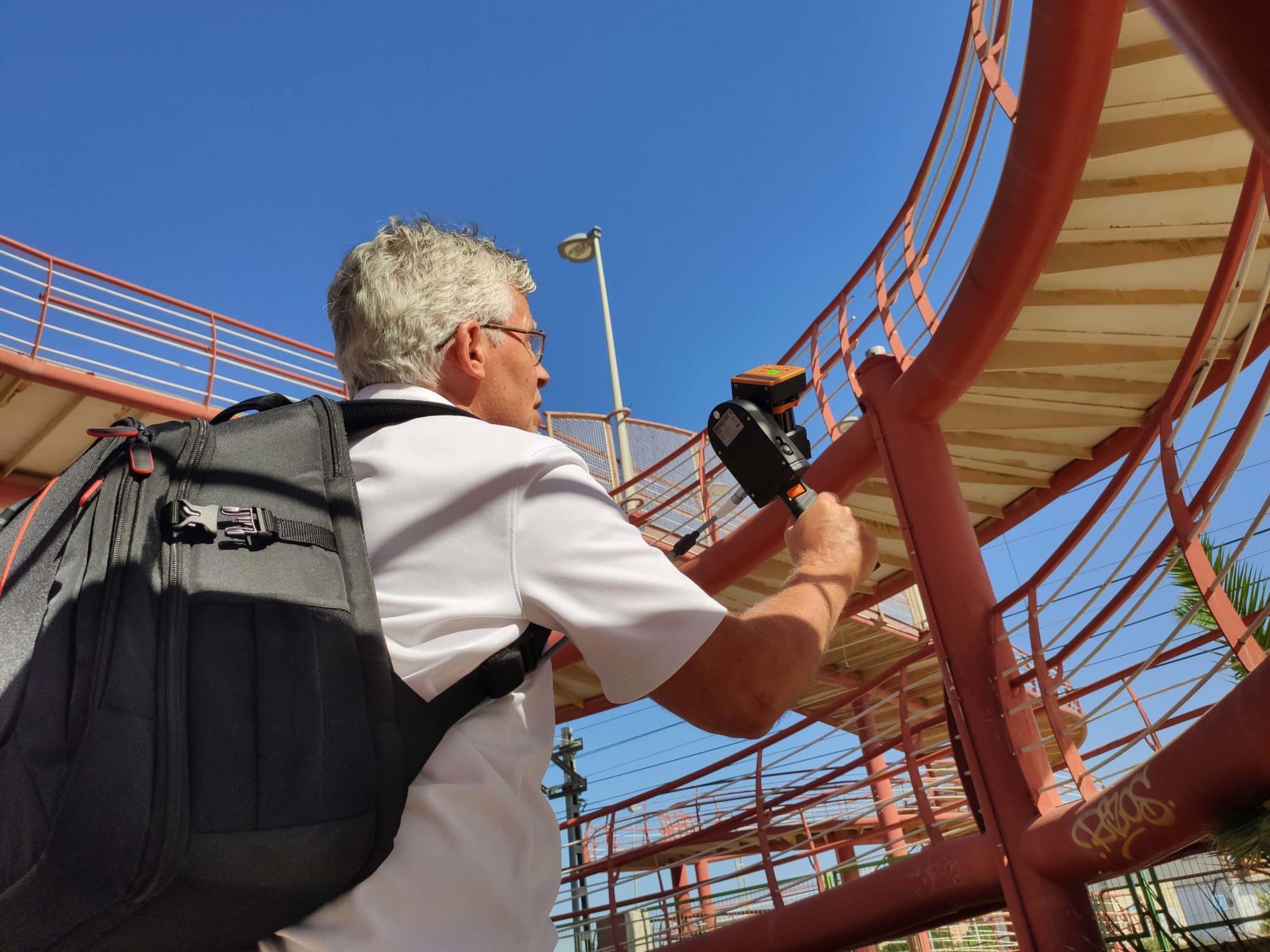 The ZEB Go seems positioned to fill the gap between consumer-grade reality capture (e.g., with apps or consumer devices) and the more expensive handheld scanning setups. The ZEB Go aims particularly to be an affordable professional solution, with a starting price of €26,000 ($30,750 USD).
Companies that have been hesitant about bringing lidar scanning into their workflows often have cost at the top of their worry lists. For the last few years, we've seen a steady need for scanners to become more affordable and accessible. With the launch of the ZEB Go, GeoSLAM is, essentially, removing cost from that discussion by providing a hardware and software combination that are affordable and easy to deploy.