International Lidar Mapping Forum (ILMF) and LIDAR Magazine recently announced the recipients of the third annual Lidar Leader Awards during an award ceremony held virtually. ILMF – in cooperation with LIDAR Magazine – designed this unique program to recognize excellence in five distinct categories: Outstanding Personal Achievement in Lidar, Outstanding Team Achievement in Lidar, Outstanding Enterprise Achievement in Lidar, and Outstanding Innovation in Lidar.
The 2020 Lidar Leader Awards were announced virtually for the first time as health and safety concerns caused by COVID-19 forced the organizers of ILMF to forgo the in-person event, originally scheduled for earlier this year, and pivot to presenting select content virtually. The category for Outstanding University Achievement in Lidar, which judges university entries based on their presentations during a University Lightning Round, was not awarded in 2020 but will return with the in-person event next year. To watch a recording of the virtual presentation of the awards, visit the webinar archive.
Lisa Murray, Group Director at Diversified Communications stated of the awards, "This is the third year for the Lidar Leader Awards. Over 80 submissions were received highlighting excellent work in the industry. We would like to thank all the nominees and nominators, our esteemed Advisory Board, as well as our partners at LIDAR Magazine for helping us recognize great achievements in the field of lidar technology. Especially during this time of physical distancing, these awards are a great way to bring the community together to help celebrate each other."
Dr. A. Stewart Walker, Managing Editor at Lidar Magazine commented, "As always, it is a privilege to participate in the Lidar Leader Awards. The high quality of nominations has been maintained and again we have worthy winners. It is especially important, in these difficult times when face-to-face events are not possible, to recognize excellence and the virtual ceremony proved a popular way to do so."
Outstanding Personal Achievement in Lidar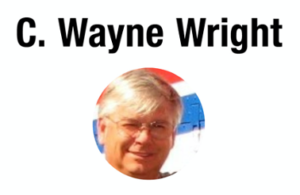 The Lidar Leader Awards recognized two winners of the Outstanding Personal Achievement in Lidar category this year. The first recipient announced was C. Wayne Wright, now retired from NASA and USGS. Mr. Wright has a long and distinguished history in advancing airborne lidar research. After working at NASA, where he played a fundamental role in completing and bringing the NASA Airborne Oceanographic Lidar (AOL) to operational status, Wright moved to USGS and developed the specialized Experimental Advanced Airborne Lidar (EAARL), focusing on issues unique to coastal land surface and bathymetric mapping.
The second recipient of the Outstanding Personal Achievement in Lidar category was Karen Schuckman of Pennsylvania State University. For two decades, Schuckman has made numerous noteworthy contributions and has sustained forward-thinking leadership in advancing lidar technologies in the mainstream geospatial/mapping community. She has been one of the most influential professionals in the lidar field, leading the first statewide lidar mapping program, helping form the ASPRS Lidar Division, coordinating standards development, and teaching in the Penn State Online Geospatial Program.
Outstanding Innovation in Lidar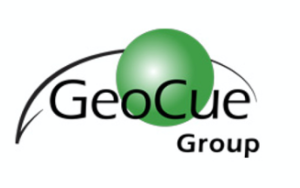 The Outstanding Innovation in Lidar was awarded to GeoCue Group Inc. for its True View 410 System. There are several companies providing sensor and workflow technology for the small unmanned aerial systems market. GeoCues's True View solution, carefully designed based on GeoCue's experience in the UAS market, includes integrated cameras and is also available under a unique Hardware as a Service subscription model.
Outstanding Team Achievement in Lidar

Blue Marble Geographics was awarded the Outstanding Team Achievement in Lidar. Blue Marble Geographics has been a pioneer in the development of powerful and innovative geospatial software for nearly three decades. Blue Marble's Global Mapper LiDAR Module provides users with numerous lidar processing tools such as 3D model or mesh creation, automatic classification, feature extraction, and more.
Outstanding Enterprise Achievement Award

Winning the Outstanding Enterprise Achievement Award was Dewberry. Dewberry's Enterprise team, consisting of over 100 lidar analysts, project managers, and subject matter experts, has made an outstanding impact on lidar technology over the past 20 years. Through their work with FEMA, NOAA, USGS, NRCS, NEAA, USACE and more, Dewberry has pioneered America's use of lidar, which is now widely applied by Federal and state agencies nationwide.