Over the past couple of days, news from Esri and Google has been trickling out, indicating that Esri has "prepared a special offer for Google Earth Enterprise and Google Maps Engine customers and partners looking to transition to Esri software." Where did this come from? What does it mean?
Let's start with the background. Google has a lot of enterprise customers and partners using Google Maps Engine, which Google describes as giving "businesses and individual users an easy-to-use tool for collaborative map creation. Using Maps Engine Pro, you can create rich, multi-layered maps, share information with stakeholders and make decisions more collaboratively." Essentially, it lets you create maps using your own data layered on top of Google's base maps. Unfortunately, it is set to end its run in January 2016.
This is where Esri comes in. They're offering to help transition existing customers to an ArcGIS solution for free. On top of free software, they're throwing in free training and technical assistance during the data migration process. A full year of software fees are free, but users will be responsible for payment after that. This should be good news for those looking to test drive Esri products before they're kicked off of Google's service.
But there's a second piece that hadn't yet been announced. According to the common questions page on Esri's announcement of the partnership, Google's "relationship with Esri represents a way to support Earth Enterprise and Maps Engine customers as they become end of support products." This language strongly implies that Google is also going to discontinue its Earth Enterprise product.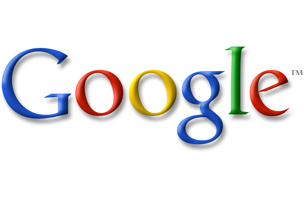 In case you didn't know (the different Google mapping products can be confusing), Earth Enterprise "lets organizations build, host, and view private globes created from their own geospatial data. Government agencies and businesses can run Google Earth Enterprise in their own data centers, keeping their sensitive data behind the firewall with access restricted to authorized employees." It lets you keep your private data and server software on site, so you can share your data with the right people and protect it from the rest.
Though there is no news yet on when this service will close its doors, Esri is offering a free replacement here, too, with different parts of the Earth Enterprise functionality being covered by ArcGIS. If that's still confusing, see this handy chart supplied by Esri that describes what Esri products replace what Google products.
As enticement to move over, Esri is touting the open APIs and SDKs of ArcGIS for server, which would allow users to incorporate it into existing custom applications, just like Google's own APIs. They're also touting the 3D visualization technologies offered in ArcGIS 10.3, including the 3D and Globe Services in ArcGIS for Server, the 2D and 3D visualization in the ArcGIS Pro app, and the browser based 3D viewer ArcGIS Web Scene Viewer.
Plus, there's one last announcement hidden in the Common Questions page: "Later this year, Esri will extend its 3D capabilities to native devices (Android, iOS, Windows Phone).
For more information, check Esri's announcement page.