In case you missed it, we have recently entered earnings season, which means that we've been inundated in the past few weeks with updates about the financial health of some big market players. Here are the highlights on Autodesk and Trimble.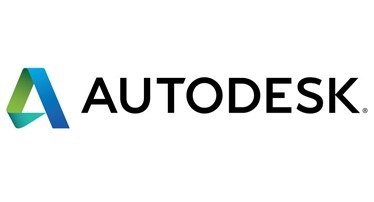 Autodesk
You may remember that Autodesk announced a move from perpetual licensing to a subscription-based business model for their software last quarter. There was some question as to whether or not this pivot would be successful, but those questions should be laid to rest by Autodesk's financial results for Q2.
According to Carl Bass, Autodesk president and CEO, the company "made meaningful progress in the transition to a more recurring, subscription-based business, adding approximately 74,000 maintenance, desktop (rental), and cloud subscriptions. As a result, we significantly increased deferred revenue, which is rapidly approaching $1 billion. Our strong results and positive view of the macroeconomic environment led us to raise our outlook for billings, revenue, and subscription additions for fiscal 2015."
Indeed, the numbers are looking good for Autodesk, with total billings increasing 27% over Q2 of last year. Revenue hit a company-record of $637 million, which puts it at a 13% increase over the same time last year. Revenue was up in all regions, including Asia, which showed an increase of 8% over Q2 last year.
As you might have guessed, the AEC business segment drew in more revenue for Autodesk than any other segment. This segment looks like it has become something of a cash cow for Autodesk, with revenue hitting the $218 million mark, after increasing every quarter since the Q2 of fiscal 2014.

Trimble
Trimble also had an exceedingly great Q2, with an impressive $642 million of revenue. This puts revenue at an 11% increase from last year and above estimates by about $20 million. Agriculture was the single dark spot for Trimble this year, with their field solutions falling 1% in revenue. But GIS sales increased and, like with Autodesk, construction drove a significant amount of the company's growth.
"The results for the second quarter reflect record revenue and margin performance," said Steven W. Berglund, Trimble's president and CEO. "Almost all of the revenue growth was organic, which reflects generally improved market conditions outside of agriculture. Although we currently anticipate agriculture to remain a challenging market through the rest of the year, we expect our other markets will more than offset that effect. The construction industry, in particular, is accelerating adoption of our technology as the benefits become better understood."
Another point that hints at the level of confidence at Trimble: As of the close of trading on August 14th, Trimble has repurchased close to 1.4 million of its own shares. (Read this article for a helpful breakdown of stock buybacks and what they mean).
Either way, the Q2 reports from within the 3D marketplace seem to indicate that the big players are not only healthy, they're thriving.