Given how much many "disruptive" technologies you read about every day, you're probably a little cynical about the idea of an incredible change coming out of nowhere. And you should be: many of the positive changes to AEC will not come from the wholesale replacement of technologies and processes, but the maturing of tech that is already on the table.
Take Triax's Spot-r technology, for instance. Company CEO and co-founder Chad Hollingsworth describes this IoT solution as a "jobsite connectivity platform built specifically to function with the challenges of a construction site." However, when I caught up with him to discuss it, he laid out how it also sets the groundwork for bringing AEC more in line with manufacturing's approach to data gathering—and netting all the efficiency and cost gains that entails.
It starts with tracking
At its most obvious, the Spot-r solution is a proprietary mesh network and a small family of tracking devices.
The Spot-r Clip tracks workers for location and safety purposes. Hollingsworth says that "when a worker wears it on site—and it only works on site—we know how long they are spending in different areas by floor and zone. If they fall down, it sends a notification to designated supervisors." Supervisors can also trigger an evacuation alarm to each device, which can be amplified by the 100 dB Spot-r EvacTags placed around the site.
Triax has also recently announced the Spot-r EquipTag, which you can put on any piece of machinery to gather information like idle time, usage in certain zones, hours logged by trade, and operator. When an unauthorized operator begins to use your scissor lift, the system automatically alerts a designated supervisor.
Hollingsworth says that "we're trying to solve some of the challenges on jobs for workers, for subcontractors, and general contractors, which is accountability: who is there when and for how long. We're also bringing another layer of safety to the site." Of course, Spot-R is more than a family of tags—it's a growing jobsite connectivity solution. With worker and equipment tracking already in the bag, Hollingsworth says, the company is working on opening up the platform to allow other developers to build on the platform to use different types of sensors.
What's next
IoT technologies like Triax's Spot-r will help solve an even bigger problem plaguing the jobsite: A lack of real-time data. Even with the recent explosion in technologies, Hollingsworth says, AEC lags behind other industries since most of the data coming from the jobsite is collected manually.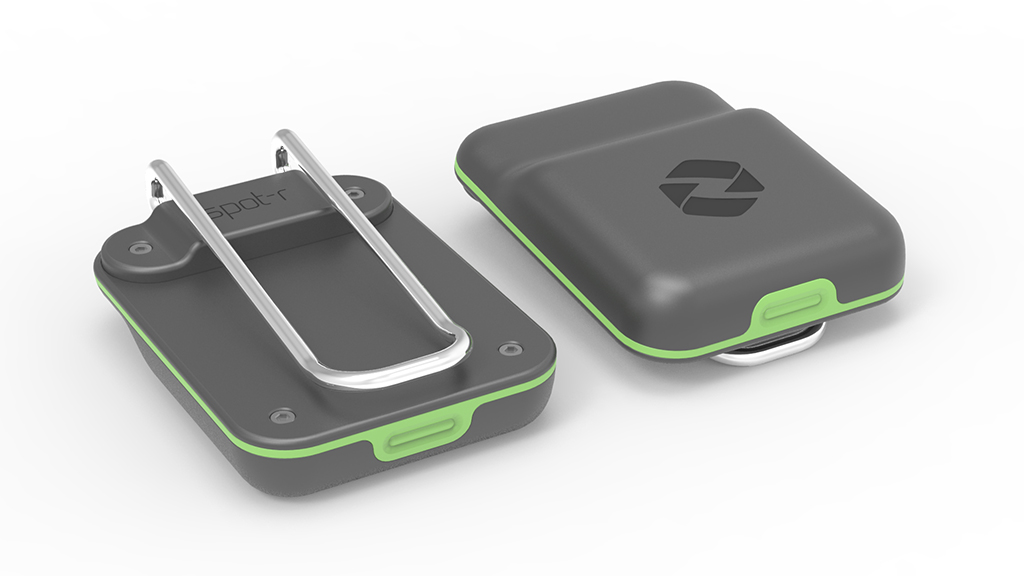 "There is so much room for improvement in the AEC space," he argues, "that I think it can transform the industry. Compare AEC to a manufacturing facility or an automobile plant—they've got robots and sensors galore. They track everything to within fractions of a second—and we're just getting to a point where we can keep track of where workers are."
The next steps, he predicts, are the introduction biometric tracking sensors and better predictions. This could enable IoT systems to track how a person is acting and determine if they're in a dangerous scenario. It could also enable efficiency gains: "You can know where to place things, know where there's a breakdown in terms of movement of people," he says. "If you have no records for your scissor lifts, for example, and you're not using them properly, you will be able to get real-time data that shows you—so you can cost-correct instead of hemorrhaging cash."
He said that IoT can also help contractors with insurance. Given proper data from the jobsite, premium costs could very well go down and reduce the pain that general contractors feel when writing those insurance checks.
If it's so great, why hasn't it seen wide adoption yet?
"I think what's really going to make IoT more mainstream in AEC is when there's more defined metrics around what you're tracking," Hollingsworth explains. "It's easy to get someone excited to say, hey, I can track your bulldozer in real time in case someone steals it, or see who's using it. But when you put a dollar sign on that and say, hey, this how much you save by using our solutions, that's where businesses really get excited. I think we're just at the early stages of that."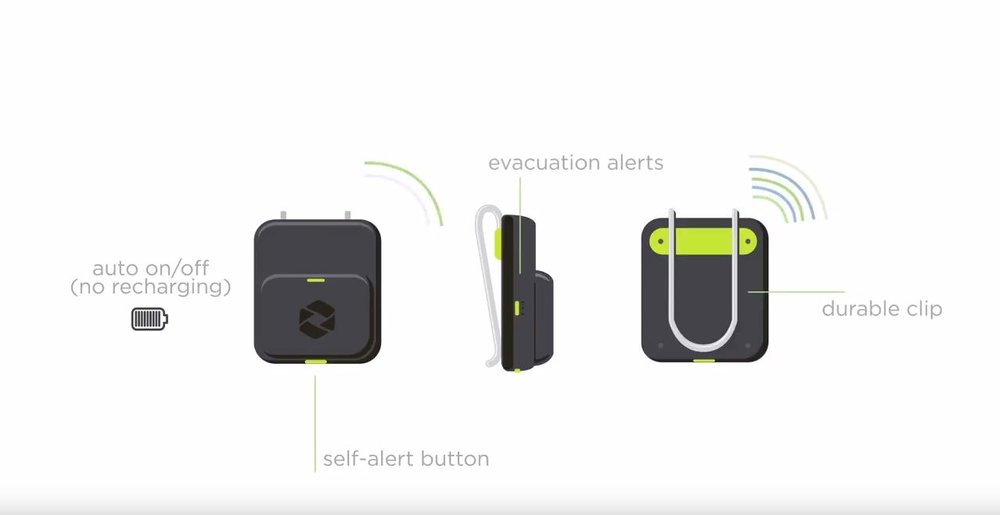 That's why Triax has recently started adding data scientists in an analytics division. "We see that as a value add for our technology, and that data is only going to grow as more companies like ours get on more sites, and you have compared different types of projects, workers, trades, etc. When you have gotten a richer data set, the ROI is going to become more defined."
Given this forward momentum, it sounds like time is the only thing keeping IoT from providing the jobsite data that AEC so desperately needs. "I think we'll get to a point where you can't be competitive unless you've really embraced IoT," Hollingsworth says. "When a few guys really start embracing it, it will spread rapidly because it's such a competitive environment and the margins are tight enough as they are."
"It's not going to take long once you see a few big guys adopting it and getting value out of it," he concluded. "You're not going to want to be bidding against them if they've got a data advantage over you."