Firm provides inspection work, long-range scanning for modeling, most things in between
CINCINNATI, Ohio— "I'd have to say, when the business started it was mostly word of mouth," says Robert Glassburn, VP of operations and project engineering manager, at 3DES, "but now that we've kind of established ourselves, most of our business is repeat business and people finding us on the web."
As a laser scanning and metrology service provider based here, with roughly 10 employees, 3DES has to be nimble and go where the work is. They've recently completed jobs in California, Georgia – "It's easier to talk about where we haven't been," Glassburn chuckles.
Typical jobs include inspection services, as the company is ISO 17025 certified for third-party inspection, along with tool-life wear analysis and scanning for the purposes of reverse engineering, though "there are some tiny things we don't have the capability to scan yet," Glassburn says.
But they scan big things, too.
A recent job with a Fortune 100 company (which prefers to keep its name out of the trade press) is not out of the ordinary for 3DES: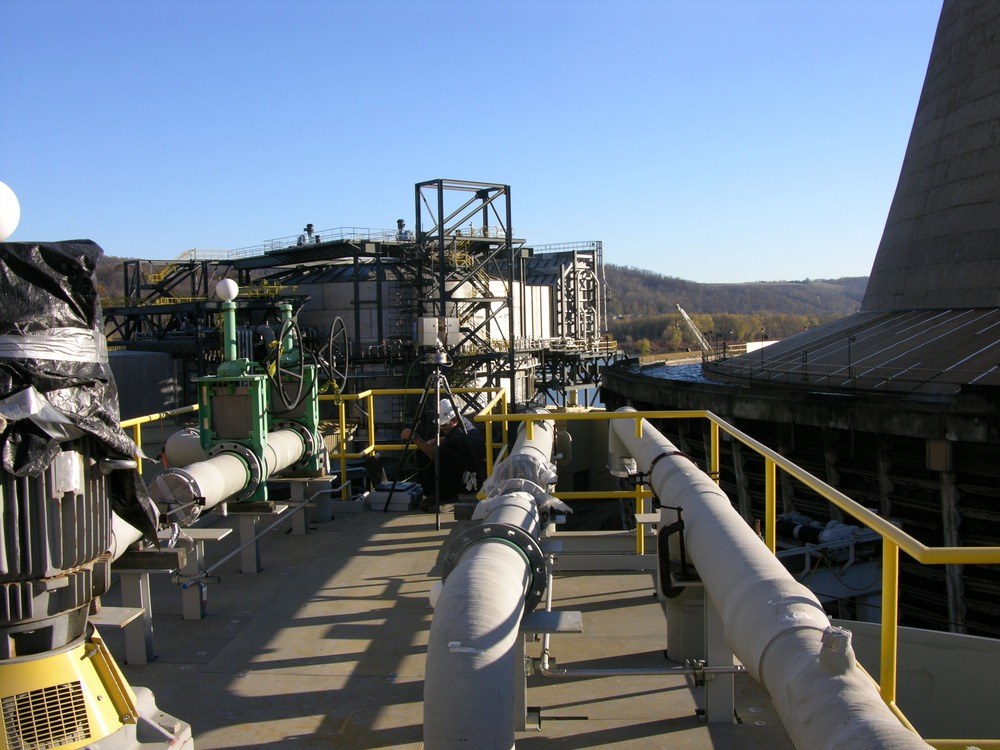 Lots of people were unhappy. A contractor had used the incorrect material and its abrasive nature had worn through piping and valving at a Fortune 100 utility's plant.
As the company looked at the unwelcome big-dollar task of replacing equipment at nearly 20 valve stations, executives knew they needed a set of data they could go to as they planned renovations.
So they contacted 3DES. (Why 3DES? "They found us through our web site," Glassburn says. "We do a pretty good job of search engine optimization and get a lot of hits that way.")
"We helped them get an idea of where they stand," he says. "Our job was to capture those valve stations, collect the data, and present it in a format that was usable to them."
The company used its FARO Photon 80 scanner for the work, though they're now excited to have one of the new FARO Focus3D scanners.
3DES scanned for two days—"they're all in the same plant, but kind of scattered around," said Glassburn, "in and out of buildings"—then registered the scans and presented the company with edited point clouds they could then import into their Aveva software and use as part of their piping models.
As these kinds of larger projects become more common, new FARO scanner may open up new markets and increase margin, Glassburn said. "We're going to purpose-build a backpack for it," he said, which will make bringing it into plants and up stairs much easier and less time-consuming. "This little guy is quick to set up, and there's no external camera you have to hook up … and you don't need a PC." Time saved is often money saved.