Earth observation data from satellites has long been a very valuable asset, but for the most part it's been hard to acquire and limited to relatively niche markets. That has changed in recent years, however, as it becomes easier to come by, technological advances have allowed for more and better insights resulting from the data, and changes to our planet have made the need for this information more clear. According to one estimate, the earth observation market was valued at $5.7 billion in 2021, with a projection to reach $11.3 billion by 2031, a compound annual growth rate (CAGR) of 7.2 percent.
Satellogic isn't a stranger to this market, having been founded in 2010, and they are also no stranger to adjusting to the market. They see the value in making this data available, and perhaps more importantly to stakeholders having control of the collection process itself. To that end, they've recently announced more programs – in addition to the already existent constellation-as-a-service product they offer – to help democratize access to this data: Space Systems, and a new integration with SkyFi, both of which were announced earlier this year.
To get more insight into these programs, and the company's philosophies around the programs, Geo Week News recently spoke with Satellogic Head of Sales, Global Governments, Luciano Giesso.
Providing satellite imagery quickly and frequently
As mentioned above, Satellogic was first founded in 2010 by founders Emiliano Kargieman and Gerardo Richarte (currently the CEO and CTO/CISO, respectively). According to Giesso, the impetus behind the company's founding was the idea that there are natural resources all around the globe, but they aren't being optimally distributed. This could be solved by looking at the Earth from above, not as an astronaut, but by leveraging satellite technology.
Today, the company is continuing the mission of using earth observation data to help solve some of the world's most pressing concerns, with their website saying they are "democratizing access to critical geospatial data to drive better global decision-making." As part of that mission, Giesso tells Geo Week News, Satellogic has launched 42 satellites since their founding – all delivering high-resolution imagery – with 34 operational today, and with the ultimate goal of "remapping the whole world on a daily basis."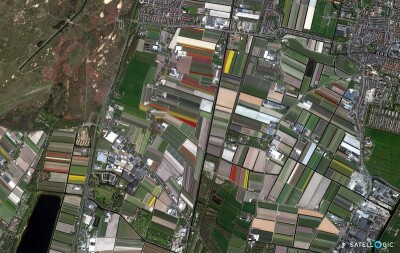 A range of offerings
Although the satellite market is growing at a rapid pace, and both the time it takes to launch as well as the time required have decreased, it is still out of reach for many organizations, whether they be private companies or government entities. To help alleviate these barriers, Satellogic has a few different services, including the aforementioned Space Systems offering.
With this offering, a unique one in the space, governments and private entities (today, governments make up most of the business) have the option of essentially buying a satellite from the company for a price "starting at less than $10 million," per the company's website. For that price, Satellogic will build a custom satellite for a customer, with a launch cycle designed to get the satellites into orbit quickly. Per Giesso, "with materials and components entering inventory to us being ready to ship a satellite to the launch facility, that takes us only three months." He also says they are aiming to shorten that cycle down to one month per satellite by "next year or early 2025."
This Space Systems program is relatively new, having first been announced this past March, but is the byproduct of their existing "constellation-as-a-service" offering. This is a similar offering to that of Space Systems, but with the customer simply using a satellite when it is covering their desired area. Typically that means a national government "renting out" a satellite as it is orbiting over their land. The difference with this, of course, is that they don't own a satellite, but are rather just taking control for a short time as it is covering relevant area.
Finally, in another new offering announced in March, Satellogic has a new integration with SkyFi, a provider of earth observation data. With this, SkyFi customers will be able to task Satellogic satellites directly through the SkyFi platform, either on a browser or via the SkyFi app. Using this offering, SkyFi users wouldn't necessarily know exactly which satellite they're getting imagery from, but that's not really a concern. (Giesso does say that information is included in the metadata of the imagery if a customer did, for whatever reason, want to know.) In their announcement of the news, Satellogic notes that they will "soon be expanding its offering for SkyFi users with priority tasking, which offers shorter task-to-capture and delivery timelines."
Increasing access to crucial data
Although Satellogic is obviously not the first company to provide earth observation data to governments around the world, this kind of offering is unique. At first glance, there doesn't seem to be a huge difference between owning the satellite collecting the data and simply acquiring the data after it's collected, but much of that comes down to ownership. Asked about why a government may prefer this model opposed to simply acquiring the data, Giesso says "it has to do with space autonomy, really." He continues to tell Geo Week News that companies who take advantage of the Space Systems offering get naming rights and flags on the satellites to mark it as their own. National pride is a driving factor here.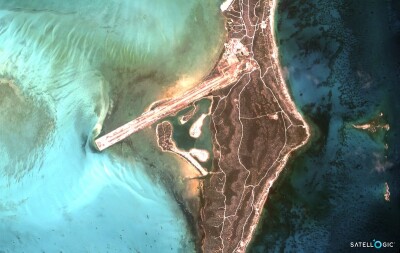 It's not all about that, though. There are a lot of uses for this earth observation data for different entities, but for governments one of the main focuses, according to Giesso, is defense. That's a crucial fact when considering why a government might want their own data: They may not want that data to be in the hands of other nations, and while they can't control what other satellites are collecting, they can at least share – or not share – their own data how they please. That's not possible if you're buying the data after it was collected by a different entity.
Additionally, whether we're talking about this Space Systems program or the constellation-as-a-service offering, access to this data and its collection is newly available to smaller nations around the world who otherwise probably couldn't launch their own satellites. This is particularly important when you consider climate change. We know that one of the uses of earth observation data is to monitor the effects of climate change and better prepare for them, and we also know that many of the countries expected to be most affected by climate change are smaller and/or have fewer resources to launch their own satellites. Companies and nations do offer this data and insights resulting from at low or no costs, but it's arguably preferable to be able to have ownership over the data and its collection.
That said, in addition to these offerings Satellogic does also work with humanitarian efforts. Specifically, according to Giesso, they have been collaborating with the Disaster Charter of the United Nations, assisting parts of the world that have been affected by natural disasters. "Whenever there is a flood, or a fire, or any disaster happening somewhere in the world, we provide satellite imagery as fast as we can and as frequently as we can to be able to help boots-on-the-ground people go into the most effective places as fast as possible."