NavVis has introduced NavVis IVION Core, the next evolution of their reality capture platform, IndoorViewer. Enhanced with additional functionality and user management, IVION Core is a highly capable reality capture platform for laser scanning and AEC professionals to manage their 3D scans.
Retaining the existing features of NavVis IndoorViewer, such as point cloud downloads and virtual measurements, NavVis IVION Core offers a refreshed look and several key new features and enhancements. The updates are expressly designed to support laser scanning service providers, surveyors, and AEC Companies, and to facilitate reality capture workflows for large, multi-site projects.
New features and improvements
A key theme of these updates is in enabling multiple users and multiple spaces to be managed and accessed more efficiently. The new multi-site functionality means that users are now able to host multiple sites, including several buildings, in one instance. A new home screen displaying a map view with markers showing the location of each site, with website addresses and user permissions for each. This at-a-glance overview can help to provide managers with a clear understanding of their projects without having to go in and out of individual instances.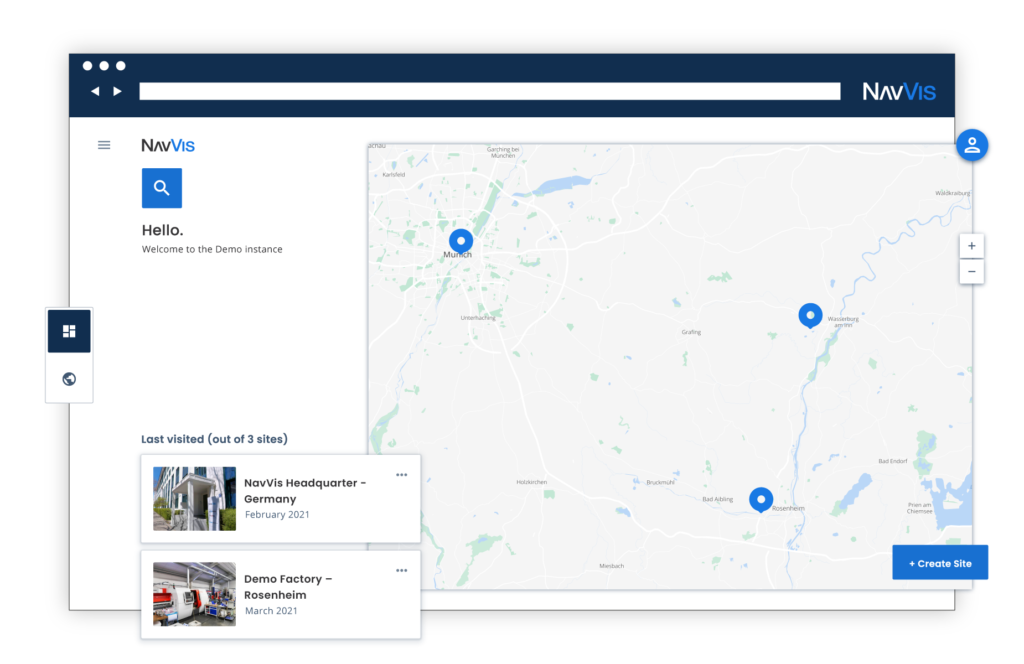 Along with multiple sites is the ability to better manage users and their roles. The updated user management system in IVION Core gives more clarity and control when it comes to permissions, security and access. Admins can grant specific access and permissions for each site and get an overview of the permissions of each user. From an editor to a visitor, accessibility and permissions can now be set and viewed clearly from one instance.
On the geo-registration side, IVION users can now enter the latitude and longitude or a custom spatial reference system, allowing for survey-grade geo-registration of data. Selecting a site coordinate system also ensures that data is aligned to the exact location of a site, making it easier and faster to upload and download data. Extending the value of spatial data is important, says Lisa Cali, Head of Product We and Cloud at NavVis.
"We want to offer our users a next-generation platform that not only transforms their mobile mapping workflows but also extends them so that they can do more with their spatial data."
The launch of IVION Core is aligned with NavVis' vision for reality capture – to improve the reality capture process and reduce the need for specialized workstations or highly-trained technicians to perform it. With IVION Core, point clouds and panoramic images can be transformed into intelligent, accurate spaces that are accessible to stakeholders from a standard web browser.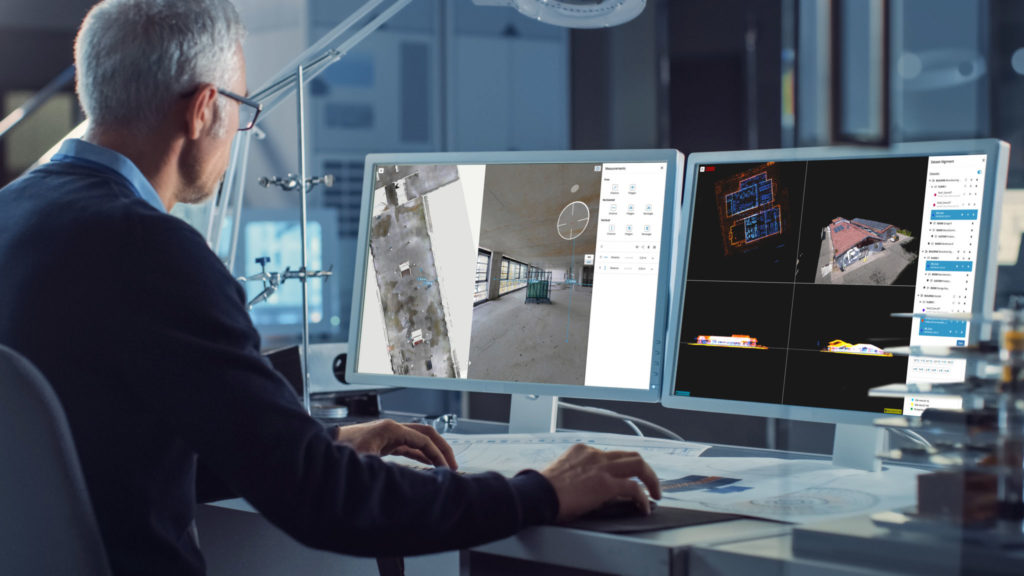 NavVis uses slam-based mobile mapping systems (including the hands-free VLX launched last year) and reality capture software to lower the barriers to digitization across AEC and other industrial applications. This latest update on the software side of their portfolio should enable them to continue to enable more reality capture applications by increasing the software's capability and lowering the learning curve for new adopters.
For more information, visit www.navvis.com/ivion/core.