Leica Geosystems, part of Hexagon, has been pushing for broader use cases of imaging. Their recent hardware, including the BLK3D, is designed to be affordable and portable, opening up new possibilities for users. On the software side, a new announcement has brought their technology up to speed with their hardware suite. BLK3D Web is a new extension to the Leica BLK3D Imager software that now allows users to share 3D measurable images via an online browser without requiring that they have the software themselves.
The new software works with the BLK3D device which captures 2D images embedded with 3D data. Resembling a smartphone in size, the device has a stereo camera and built-in (not cloud-based) edge computing power that has applications for project management, site inspection, validation, and change documentation. One could also imagine its ease of use for historical preservation, renovation, or insurance inspections because of its ability to calculate three dimensional measurements from a flat photograph.
What's new in the BLK3D Web software is that with a BLK3D Publisher license, those 3D image files can be easily and securely uploaded to the cloud. Once published, the 3D image files can be viewed and measured with BLK3D Web via a shared link.
The Publisher License option allows the owner of a 3D image to grant access for viewing and measuring 3D images in any desktop web browser. Users can publish and send a hyperlink from BLK3D Mobile and Desktop to share 3D images with anyone—and they won't need BLK3D software. The end user can view and measure the 3D images for free. The sharing link will remain active for 30 days and images can be republished at any time.
According to Megan Levick, virtual construction engineer at PC Construction sees the value of this feature for her distributed team.
"BLK3D Web in-picture measurements make communication clearer when explaining issues to project teams. The ability to measure on the fly without having to revisit a jobsite is very valuable," said Megan Levick, virtual construction engineer, PC Construction.
BLK3D Web runs on all major desktop web browsers including Safari, Chrome, Firefox and Explorer. While sharing scans in a web-based viewer is not new, allowing the viewers of the scan to measure and mark up the image files without additional software or licenses is a key added benefit.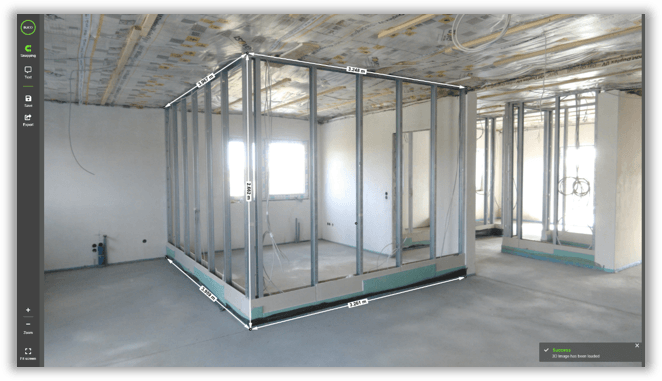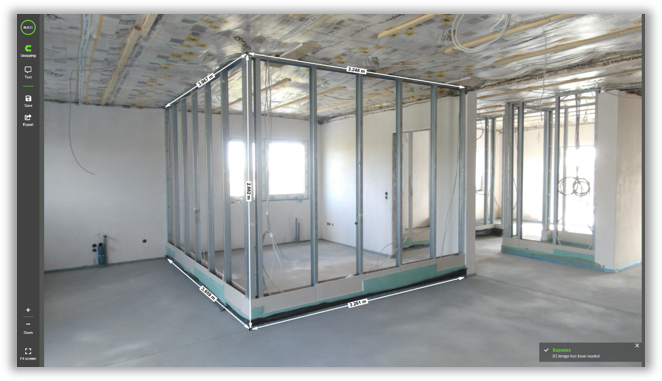 Tobias Heller, senior project manager for BLK3D says this can provide for a better workflow.
"With the launch of the BLK3D, construction professionals across a variety of industries experienced the benefit of images containing 3D measurement data. BLK3D Web greatly expands access to measurable images, driving more informed collaboration across project teams through a simple URL."
In addition to creating BLK3D Web, Leica Geosystems has also expanded the integrations of the BLK3D and Autodesk BIM 360 Docs. Announced at Autodesk University, the Leica BLK3D integration with Autodesk BIM 360 Docs will enable BIM 360 users to use BLK3D measurable images (.CMI files) in issue creation and resolution workflows. Adding 3D images to issues can provide a richer context to team members collaborating in BIM 360. This context aims to help accelerate decision making by bringing site conditions from the field into the office with less time and effort.
It is worth noting that giving users the ability to collect (and now, share) measurements from a quickly-captured 2D image is a hot area of development, with Matterport announcing the release of a smartphone-based app that uses AI to measure in 3D from a 2D image earlier this year. If anything, these quick solutions can offer a solution for the use cases where a complete laser scan may be unnecessary, or where the key goal is to reduce the number of people who have to visit a construction site or a disaster area.
The BLK3D Publish license and BLK3D Web measuring platform is now available, and the announced integration of the BLK3D with Autodesk BIM 360 is slated to be available early 2020.