3D Systems to integrate its Sense scanning technology with Intel's RealSense 3D camera
Intel Corporation on Monday pushed its way into the world of 3D scan-to-print, unveiling the first integrated 3D depth sensor and 1080p color camera module for Intel-based laptops and tablets.
"At Intel, we believe 3D scanning and printing is going to be a game changer for consumers, educators and makers," Brian Krzanich, Intel CEO, proclaimed at the 2014 Consumer Electronics Show (CES) in Las Vegas.
The world's largest semiconductor chip maker said the RealSense 3D camera, which can detect individual finger movements and facial features, is part of a new line of hardware and software products called RealSense Technology.
Santa Clara, Calif.-based Intel said RealSense will bring "human-like senses" to Intel-based laptops and tablets and other mobile devices in the future, fueling the adoption of technologies like voice control, computer vision and 3D printing.
VIDEO: CES 2014 Keynote Address by Brian Krzanich, Intel CEO
Intel also announced a slew of new partnerships with 3D imaging leaders including 3D Systems (3DS), Autodesk, A/R developer Metaio, DreamWorks, and Microsoft Skype.
3DS will make available its consumer Sense scanning, editing and 3D printing software applications for laptop and tablet devices equipped with the new RealSense 3D camera during the second half of 2014.
"We are thrilled that we can work with the leader in 3D printing to bring to life the 3D camera for people using Intel devices," said Krzanich. "This cutting-edge camera will make sure even the least technically sophisticated can capture, scan and print the world in high-quality 3D."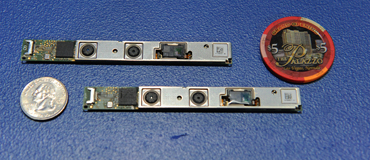 3DS said it also plans to make its 3D scanning technology available to developers as part of Intel's RealSense Computing SDK (software development kit) to implement advanced depth sensing capabilities to all kinds of applications.
"Intel's built-in 3D camera technology enables world-class scanning capabilities for creating 3D models directly from your tablet or computer," said Avi Reichental, CEO of 3DS. "Our exclusive collaboration with Intel is at the heart of both companies' passionate commitment to democratize access from capture to print and make it easy, fun and satisfying for consumers to live their 3D lifestyle."
Intel's partnership with augmented reality (A/R) software developer Metaio will result in the planned integration of Metaio's patented 3D A/R with Intel's RealSense SDK, slated for release before the end of June. The RealSense SDK will include: voice recognition in about 10 languages; background subtraction, a capability that enables developers to add green-screen-like functionality to applications; close-range hand and finger tracking that permits users to control their computing devices with mid-air hand and finger gestures.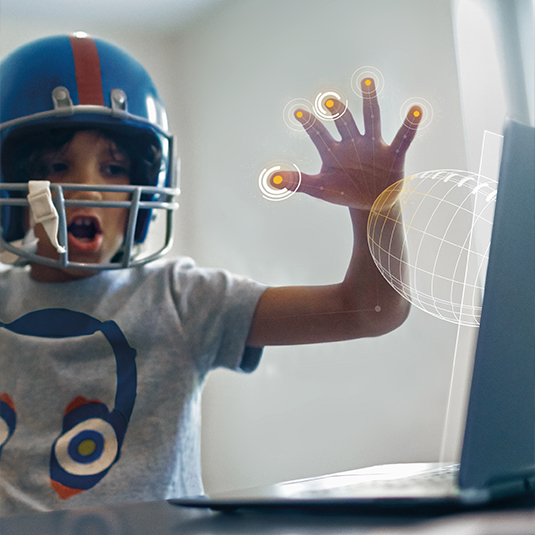 Once the addition of the 3-D tracking and recognition engine by Metaio is completed, the RealSense SDK will offer developers advanced augmented reality features using depth data from the integrated Intel RealSense 3-D camera in computing devices.
Metaio's A/R tracking technology recognizes real-world images, objects and environments and attaches relevant, real-time digital or virtual information. For example, someone could accurately map a room in their house and virtually rearrange the furniture on their computing devices.
"For decades, people have had to learn new languages, techniques and commands to get our devices to do what we want," said Mooly Eden, senior vice president of Intel's Perceptual Computing Group. "Our vision with Intel RealSense technology is to reverse that, and make our devices learn and understand us."
PCs outfitted with the new camera, and available in the second half of 2014, include those from Acer, Asus, Dell, Fujitsu, HP, Lenovo and NEC.