CyArk's Advisory Council starts evaluating nominations
CyArk said it received dozens of nominations for inclusion in its CyArk 500 Challenge to laser scan and digitally preserve 500 of the world's most important cultural heritage sites over a five-year period.
"Cultures around the globe are witnessing the loss of their heritage to factors that range from natural disasters and human conflict to the simple passage of time or lack of effective site management," said the Oakland, Calif.-based nonprofit.
The CyArk 500 Challenge was launched in October to save the sites before they become "ravaged by war, terrorism, arson, urban sprawl, climate change, earthquakes, floods, and other threats," the group said.



The first round of site nominations closed Dec. 31, resulting in 60 nominations from 29 countries on behalf of some nearly 200 individual sites and typology groups, CyArk said.
Some of the nominated sites include:
Ancient Buddhist site of Borobudur in Indonesia (top image)
Ancient Elymais rock carvings in Iran
Medieval Palace at Visegrád, Hungary
Haveli in walled city of Lahore, Pakistan
Modernist Oscar Niemeyer house in Brazil
Khmer ruins at Banteay Chhmar, Cambodia
Rock paintings in Malawi
Remote cliff-dwellings in Turkey
Vani's Caves in Samtskhe-Javakheti region of Georgia
Maya site of Quiriguá, Guatemala
Kasbah "Taourirt" in Morocco
Corbelled buildings in South Africa
Ancient City of Damascus, Syria
England's Canterbury Cathedral
Independence National Historical Park in the United States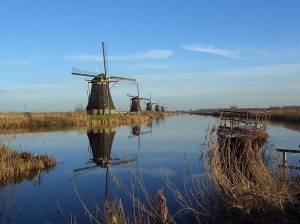 Kinderdijk windmill system in the Netherlands
Nominations
Nominations are now being evaluated by the 500 Advisory Council on a number of criteria, including:
 
Risk: the nature and imminence of the threat posed to the site
Relevance: the position the site holds to the cultural identity of its region or country, and to humanity in general
Merit: the positive, far-reaching benefits of digitally preserving the site and transferring technology to the region
Once the advisory council reviews the applications, select projects will continue onto the next round and will be asked to complete a full application, including detailed information on the significance of the site and scope of digital documentation necessary.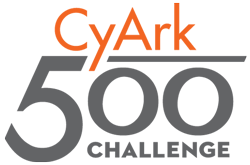 Heritage site submissions will be considered on a quarterly basis. The next deadline will be March 31, and applications are accepted on a rolling basis.
Send all materials via email to [email protected]. Contact [email protected] with any questions about the 500 Challenge or the submissions process.