3D design software maker rolls out industry's first cloud-based CAM software
Kicking off the first day of its 21st annual Autodesk University in Las Vegas Tuesday, the 3D design software maker unveiled the industry's first cloud-based software for computer-aided manufacturing (CAM).
Watch the opening keynote at AU 2013, the largest CAD conference in the world, called "The Answer Is Outside," with CEO Carl Bass and CTO Jeff Kowalski.
Comedic magicians-duo Penn and Teller opened the keynote by making Autodesk Senior Advisor Jonathan Knowles' glasses magically appear inside a box on top of Teller's head.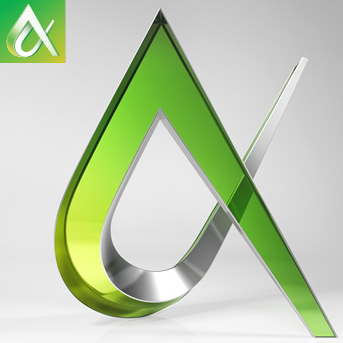 Another popular session on Tuesday was the Innovation Forum: Design and Construction—Transformed. AU 2013 runs through Thursday.
Touting its new reality capture portfolio, Autodesk's Tatjana Dzambazova, senior product manager, Reality Capture, and Elmer Bol, director of product management in the Reality Capture group, showcased a new Autodesk product in the reality capture portfolio in a session Tuesday.
Anthony Graves, Autodesk CAM Product Manager, detailed the new milling CAM software for 2-1/2 axis (2.5D) machining projects during a session on Tuesday.
Based in San Rafael, Calif., Autodesk said the new CAM 360 is a cloud-based, multi-platform CNC programming software for complex machining projects that allows users to take advantage of collaboration tools and shared data storage.
CAM 360 is built on Autodesk's HSM software technology, which controls machine tools and related machinery for manufacturing. Autodesk acquired the technology last year from Denmark-based HSMWorks Aps, a developer of CAM software.
The new offering adds to Autodesk's existing suite of cloud-based, manufacturing software to help create, simulate and transform digital prototypes into reality. CAM 360 also lets users access Autodesk's next generation digital prototyping platform, including the modeling tools found in the company's Fusion 360, PLM 360 and Sim 360 software platforms.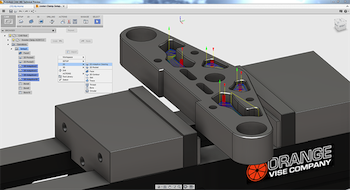 "Two years ago, we launched PLM 360, creating a new paradigm for product lifecycle management," said Robert "Buzz" Kross, senior vice president at Autodesk. "In September 2012, we broke down the barriers to testing and analysis with Sim 360. Last year, we ushered in a new era of cloud-based design with Fusion 360. And now, Autodesk delivers the final piece of the solution – manufacturing – with CAM 360."
Last month, Autodesk offered a 21 percent cash premium per share, totaling about £172.5 million ($277.3 million), to acquire Delcam plc, a British CAD/CAM software developer for the manufacturing industry.
Check out this video highlighting a big theme at AU 2013: From Invention to Innovation. "How will 3D printing change manufacturing and building? Can you imagine printing cars, buildings, or your next mobile phone? Or even human organs?"
Autodesk said it expects CAM 360 to be "generally available" next year in select markets.