FARO has been busy in the reality capture space lately - with updates to its Swift Mobile Scanner announced at Geo Week, and now, a new software platform, mobile app and FARO Focus Premium scanner for reality capture and collaboration.
Three Pieces, One Process
In a joint announcement for three new innovations, FARO announced FARO Sphere, a "digital ecosystem" that serves as the backbone for an end-to-end 3D capture workflow, as well as the launch of FARO Stream, a mobile app that allows for real-time data verification, and the FARO Focus Premium Laser Scanner.
Fundamentally, FARO Sphere is a data management platform and cloud-based digital ecosystem and will centralize the collection and management of 3D scanning projects. FARO Sphere provides a single point sign-on that can provide faster access while keeping data synced to the cloud. The ability to synchronize across a platform is aimed at reducing communication issues that arise from accessing outdated or previous versions of data, which can lead to rework and waste.
In addition to direct project management and on-site data upload, FARO Sphere acts as the hub for all service, training and technical documentation needs. Users will now have easier and more direct access the answers they need, even when on-site, which can be another way to reduce bottlenecks and drive efficiencies.
"With FARO Sphere as its backbone, our new end-to-end 3D capture platform provides customers with industry-leading ease-of-use, accuracy and speed," said Michael Burger, FARO President and CEO.
FARO has offered three levels of packages for connecting wth Sphere. A base package is complimentary and allows for up to 20GB of fixed storage. Designed for one user with the unlimited ability to allow others to view captured data. The professional package ups the storage to 1TB and provides up to five users access through a monthly subscription (again, with unlimited shares for data viewing access). The enterprise level (10+ users) starts at 2.5TB of storage with expandable storage by user in 200GB increments or 500GB blocks for accounts.
For FARO Focus Scanner users who want to upload scan data into Sphere, the FARO Stream mobile app enables on-site pre-registration and assurance of data capture progress and completion. Rather than returning to the office to register the data, the FARO Stream app integration allows for pre-registration to occur on site, with annotations uploaded to FARO Sphere. Stream is available for both Android and iOS devices and is currently available in the app store for both platforms.
The Focus Premium scanner is the next generation of the highly capable Focus scanner, with a 350-meter scanning range, smartphone-enabled remote control, and more stable Wi-Fi operation than previous models. The new Focus is also designed to work seamlessly with the FARO Freestyle 2 Handheld Scanner, thanks to its "Snap-In" feature.
Focus Premium is described by FARO as "offering data quality at faster scan speeds (up to 1 minute per scan) reducing onsite scanning time by up to 50%." In addition, the scanner has been upgraded with 266 megapixel color camera technology for better color fidelity.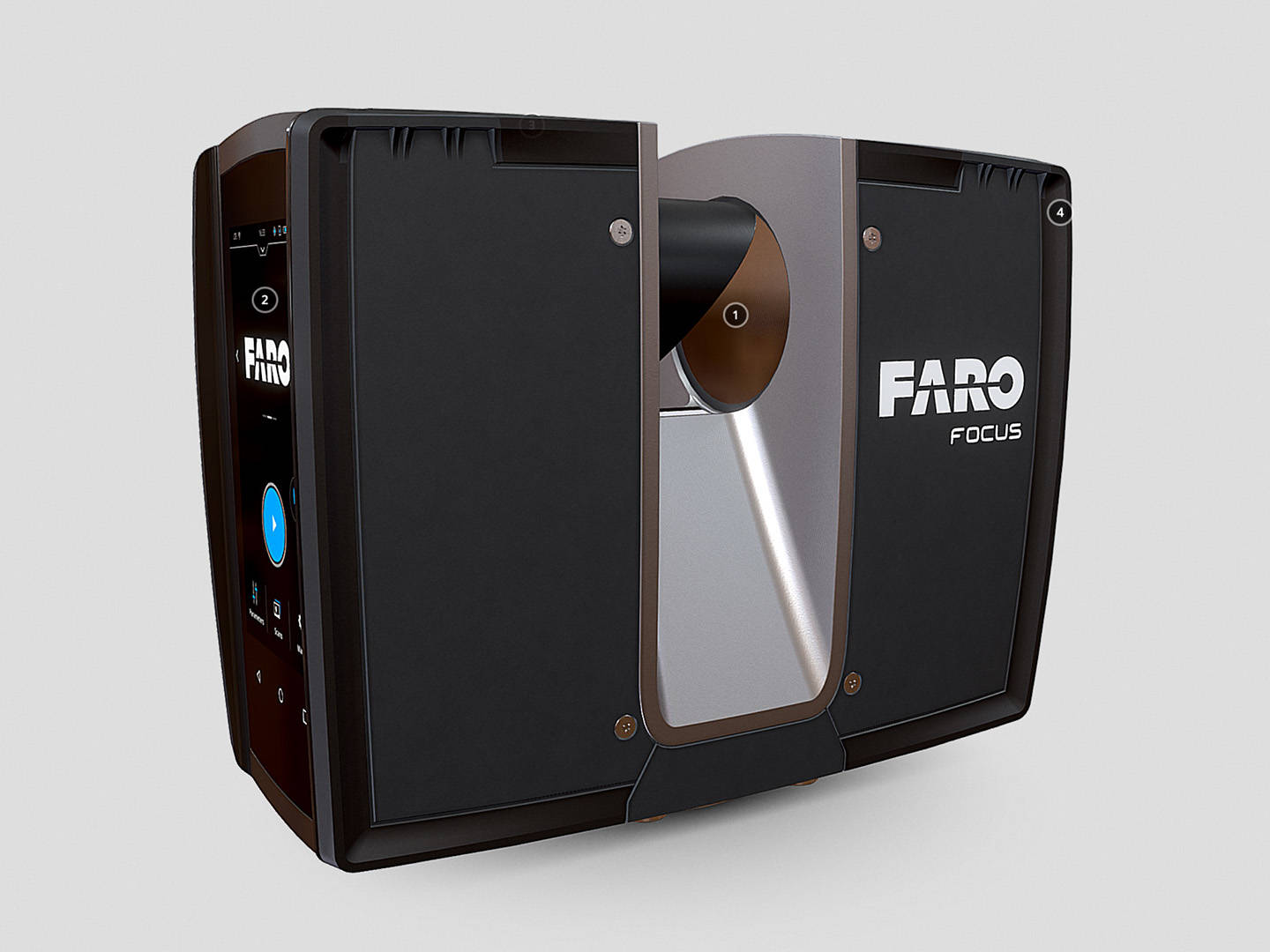 Combined with FARO Sphere and FARO Stream, the trio create a powerful union of three distinct technologies, enabling users to capture with confidence and connect across dispersed teams. This can reduce the time required to make decisions from scanned data, while streamlining workflow tasks.