Earlier this month, the Digital Twin Consortium (DTC) announced a new working group being added to their organization, this one with the goal of addressing "the application and adoption of digital twins in the telecommunications market." With this new working group, the DTC is hoping to ease the transition of the telecoms industry into this new age of technology, ensuring that their operations continue seamlessly as the importance of connectivity within our global society only becomes more essential. This latest working group is the organization's 12th, with others covering spaces like AEC&O, defense and aerospace, healthcare, transportation, and more.
The latest DTC working group is chaired by Anoop Kaur Bowdery of EDX Wireless, John Reynolds of Agile Fractal Grid, Roger Skidmore of EDX Wireless, and Nicolas Waern of Dcarbon Solutions. In the organization's description of what this working group will aim to achieve, the DTC says, "In today's telecommunications world, digital twins are providing a 360-degree view of network performance and usage patterns, enabling improved analysis, optimal coverage, accurate predictive analytics, and effective management approaches."
Specifically, the working group identifies a handful of specific challenges and focuses with which they hope to help this industry, utilizing digital twins as the tool to achieve these goals. Those are, from the organization's release of the news:
Platform development for emerging technologies

Enabling smart city's economic and societal structure improvements

Sustainable energy reuse

Bridging the gap to non-IP-based networking

Creating a faster path to information/intent-based networking

Providing transparent 360 cyber security

Creating novel design paradigms, including AI and machine learning, to help address societal challenges and more.
Further, the DTC notes that the new working group will start by identifying how digital twins are being used within the telecoms industry right now, and will explore new implementation scenarios to utilize advanced visualization tools like XR, as well as simulation capabilities. Some examples they provide for how digital twins can help transform the industry is by allowing companies to simulate different environmental scenarios within real-world models to find the best possible location for a new antenna or tower for maximum coverage.
They also note that after infrastructure is built, digital twins can still be utilized to identify potential issues early, before they become costly and cause major issues for customers. The DTC says, "By using digital twins to optimize satellite communications systems and overall constellation performance, companies can provide more reliable and consistent service to their customers, especially in remote or difficult-to-reach areas."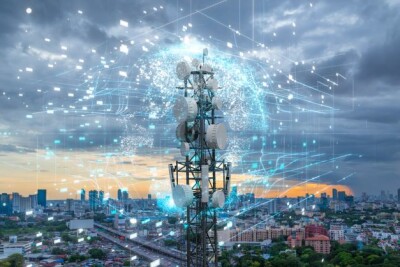 Given where we are as a global society, with more interconnectedness between nations than ever before, particularly with the growing share of remote workers across a wide variety of industries, the connectivity provided by telecoms is absolutely crucial for our world. It's important, both economically and socially, for these systems to work as consistently as possible with the highest possible strength. We've seen in many other industries, and even in telecoms on a smaller scale, that digital twins can provide the information needed to ensure that is possible. This new working group is hoping to make that ubiquitous throughout the space.
They identify the importance of telecoms within their release, saying, "Telecommunication providers are critical for society as they enable people to connect and communicate with each other regardless of physical distance. As our world becomes increasingly connected and reliant on technology, telecommunication providers will continue to play a crucial role in facilitating communication and enabling access to essential services."
The Digital Twin Consortium was founded in 2020 and includes some of the biggest companies in the world as well as digital twin experts, including both Bentley Systems and Esri, each of which are highlighted among a group of "XL Industry Members" within the organization. In their own words, they are a "global member-driven organization dedicated to accelerating the adoption of digital twins and enabling technology." In addition to introducing this technology to different sectors, the DTC also writes whitepapers around the digital twin space, and its members are working to create standards around digital twins while also creating an open-source repository.
On the use of digital twins for telecommunication companies, Bowdery said in a press statement, "3D geospatial digital twins can significantly improve decision-making, collaboration, and planning for mobile network operators."
Dan Isaacs, the GM and CTO of the DTC, added, "Current networking infrastructures often face fragmentation issues that make it difficult to support new network rollouts, expand capacity, and introduce new features that can help address societal challenges. Digital twins provide a 360-degree view of network performance and usage patterns, enabling improved analysis, optimal coverage, accurate predictive analytics, and effective management approaches."