Autodesk Construction Cloud is among the most used and most trusted software solutions in the construction industry, providing a single source of truth for every stage of a construction project into a singular platform. It's also an ever-updating platform, and to that end the company announced last week that they are adding more new features to the platform to ensure crucial decisions are made and properly communicated as early in a project as possible. In a blog post announcing the new features, they say that the new capabilities "will provide holistic and tactical support to help teams prioritize tasks, assess tradeoffs, build on intuition, and validate assumptions so choices made are more informed."
Specifically, the company announced four new capabilities and solutions to Autodesk Construction Cloud to meet these goals. The four additions are listed below with a quick summary, to be followed by a bit more detail.
Correspondence: This is what it sounds like, as a single location to store all communications related to a project, easing the process of finding old conversations if and when that need arises.

Model Quality Workflows: This is a solution that allows design models to be translated into construction-ready models, with the aim of simplifying the process of turning over a model from the design to field teams.

Sheets Collection: This is a document management solution, allowing teams to organize sheets and quickly access relevant drawings for a project.

Bridge for Closed RFIs: This is the latest extension of the company's Bridge solution, giving users the ability to share closed RFIs across projects or accounts.
Starting with Correspondence, this is a concept that seems really simple on the surface but anyone who has worked on a project can attest to the importance of having one place to find these records. These records are constantly updating throughout the project, and teams can import threads directly into Correspondence from Outlook or Gmail. Given the number of stakeholders involved in these projects – all often having different preferred ways of communication – it can be a hassle to find important records without having them easily searchable and reachable in one solution.
Chris Rossetto, VDC Manager at Hansen Yuncken, said of Correspondence, "The Correspondence tool is incredibly positive. It is potentially a massive game changer for us and the industry. We currently feel stuck in the way we manage correspondence and store project information on rudimentary platforms that are considered to be the industry standard for clients. I am excited for what's coming up—this could eventually bring us a step closer to running a single-platform common data environment (CDE)."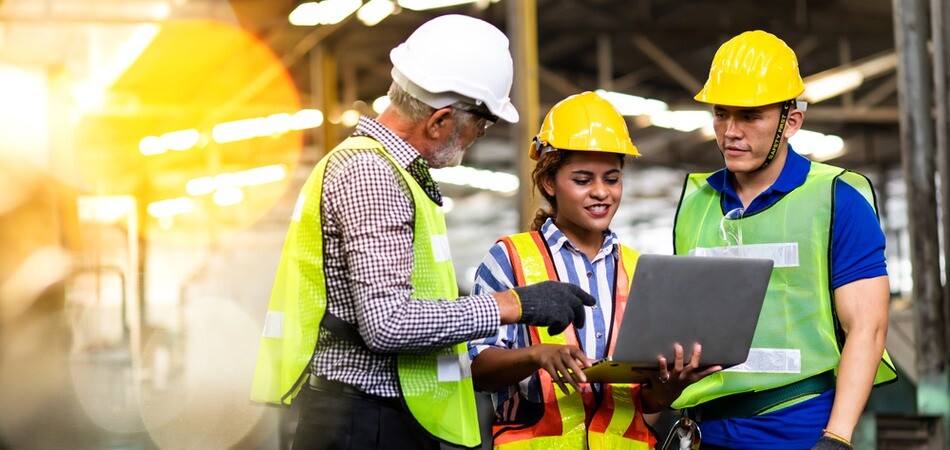 The Model Quality Workflows tool works to address one of the most common issues experienced on a construction project: A disconnect occurring between design and actual construction. In the aforementioned blog post, they cite a 2017 study which indicates that roughly 70 percent of all rework on a construction project can be traced back to some disconnect between design and construction. Not all of that 70 percent can be solved by this kind of solution, of course, but this goes into cutting that number down. With Model Quality Workflows, different members of the team are able to customize their view of the model to easily show what is most important for them, ensuring that people have a model they feel comfortable accessing as early in the process as possible.
The Sheets Collection feature is going to be particularly useful for managers for medium and large construction firms overseeing multiple projects going on simultaneously. In those situations, it can be difficult to properly and efficiently manage all of the important documentation for the different projects, particularly when they have similar or the exact same name. This tool, per Autodesk, allows those people to "store and manage drawings with identical names, streamlining the document management workflow and centralizing important construction data in a single location."
Finally, Bridge for Closed RFIs addresses yet another frequent cause of delay in the AEC industry. When an RFI comes through, it can often be cumbersome to get the necessary information out to the necessary stakeholders as companies too often keep crucial information siloed in different systems. With Bridge, Autodesk looked to improve collaboration services, and this RFI system is the latest addition to Bridge, joining a design collaboration function from earlier this year.
It's no secret that the construction industry has for years now been looking for ways to streamline processes, break down silos, and just generally become more efficient. A platform like Autodesk Construction Cloud goes a long way towards achieving those goals simply by putting things into a single location, and by adding new features the path to ultimate efficiency (a place that, admittedly, is functionally possible to reach) becomes shorter.
They close their blog post summing that point up nicely, writing, "With ACC's latest announcements, we're striving to empower more informed decision-making, bringing accurate and up-to-date project data directly to construction teams' fingertips when they need it and where they need it so our customers can continue to deliver high quality projects on-time and on-budget."