On Tuesday, a group of five companies announced the formation of the Alliance for OpenUSD (AOUSD), the purpose of which is "to promote the standardization, development, evolution, and growth of Pixar's Universal Scene Description (USD) technology." The founding members of the group are Pixar, Adobe, Apple, Autodesk, and NVIDIA, working with the Linux Foundation's Joint Development Foundation (JDF). The JDF works to help create these kinds of standardization groups, and was one of the forces behind the recently announced Overture Maps Foundation. Joining these founding members for the AOUSD are Cesium, Epic Games, Foundry, Hexagon, IKEA, SideFX, and Unity.
Those four tenants mentioned in the quote above – standardization, development, evolution, and growth – are detailed further on the group's website, which notes standardization is a "foundational goal" of the group, writing a specification for OpenUSD core functionality. They also want to help grow this movement to include new use cases and provide an on-ramp for industries and companies who want to implement the data format down the road. The group's full mission statement is as follows:
The Alliance for OpenUSD (AOUSD) is an open, non-profit organization dedicated to promoting the interoperability of 3D content through OpenUSD (Universal Scene Description). Standardizing the 3D ecosystem will enable developers and content creators to describe, compose, and simulate large-scale 3D projects and build an ever-widening range of 3D-enabled products and services. Part of the Joint Development Foundation, the Alliance brings together a diverse and inclusive community of participants to provide an open forum for collaborative development and discussion around OpenUSD.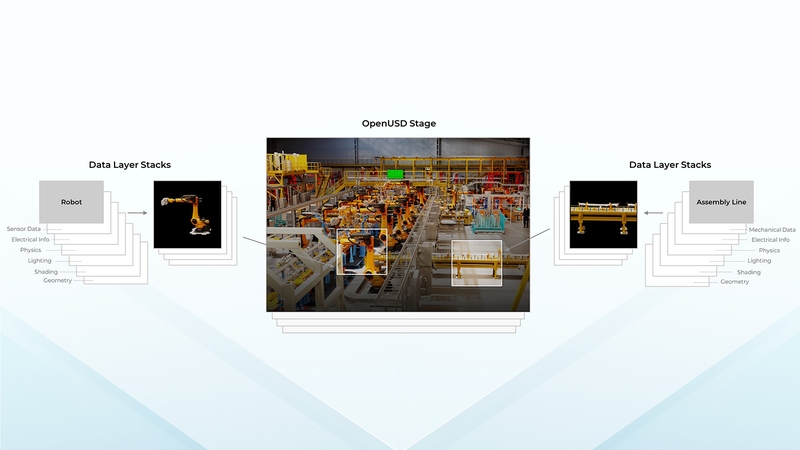 USD was developed by Pixar as a standard to support visual effects in their animated films, with original development coming in 2012 and becoming open source in 2016. It is a 3D file format which allows for communication and compatibility between 3D assets for a variety of use cases, and some see its potential as the backbone of an eventual "metaverse," in the same way that HTML has become a backbone for the web. In a blog post for NVIDIA Omniverse, Aaron Luk calls out four properties of USD which make it an ideal solution as we continue moving more towards a 3D, digital world for a variety of use cases: It's composition engine, custom schemas, asset resolver and data storage, and Hydra, with further explanation within the blog post.
"Universal Scene Description was invented at Pixar and is the technological foundation of our state-of-the-art animation pipeline," said Steve May, Chief Technology Officer at Pixar and Chairperson of AOUSD, in a press statement. "OpenUSD is based on years of research and application in Pixar filmmaking. We open-sourced the project in 2016, and the influence of OpenUSD now expands beyond film, visual effects, and animation and into other industries that increasingly rely on 3D data for media interchange. With the announcement of AOUSD, we signal the exciting next step: the continued evolution of OpenUSD as a technology and its position as an international standard."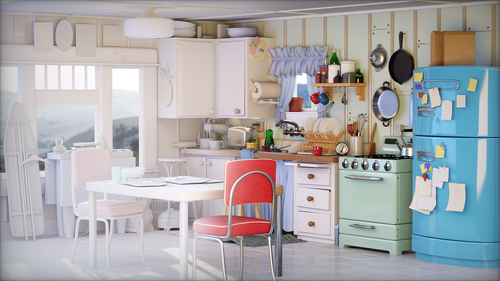 The world of 3D rendering and representing physical assets in 3D is rapidly growing, even with the concept of a "metaverse" clearly taking a hit in turns of public perception. Whatever this concept ends up being called, it's still very much in the minds of many companies, which makes this idea of standardization among some of the biggest names across industries all the more important. If a large-scale digital transformation like a "metaverse" is going to work, the data needs to be interoperable and everyone needs to be working towards the same standards. To that end, it's notable that a company like Cesium has joined this early given their commitment to openness in the 3D ecosystem.
The diversity in industry among the early members of the AOUSD speaks to all of the ways this kind of 3D visualization technology can be used. Much of the focus will of course be on gaming, which is backed up by both Epic and Unity being involved, as well as Apple with their recent move into spatial computing and their forthcoming mixed reality headset. We know, though, that this technology can also be used in enterprise settings, and specifically in developing and rendering digital twins. These types of use cases are only going to become more popular as awareness continues to rise and barriers to adoption are lowered, which is of course among the chief goals of this newly formed organization.
"The Linux Foundation is delighted to host the Alliance for OpenUSD and support the growth of the USD format," said Jim Zemlin, Executive Director at the Linux Foundation. "OpenUSD has already demonstrated its immense value in areas like 3D content creation, and we look forward to enabling further innovation through open collaboration."
The AOUSD steering committee members will be speaking at both the Academy Software Foundation's Open Source Days on Aug. 6 and at the SIGGRAPH conference at the Autodesk Vision Series on Aug. 8 at 1 P.M. PT.