Digital Opportunities Resources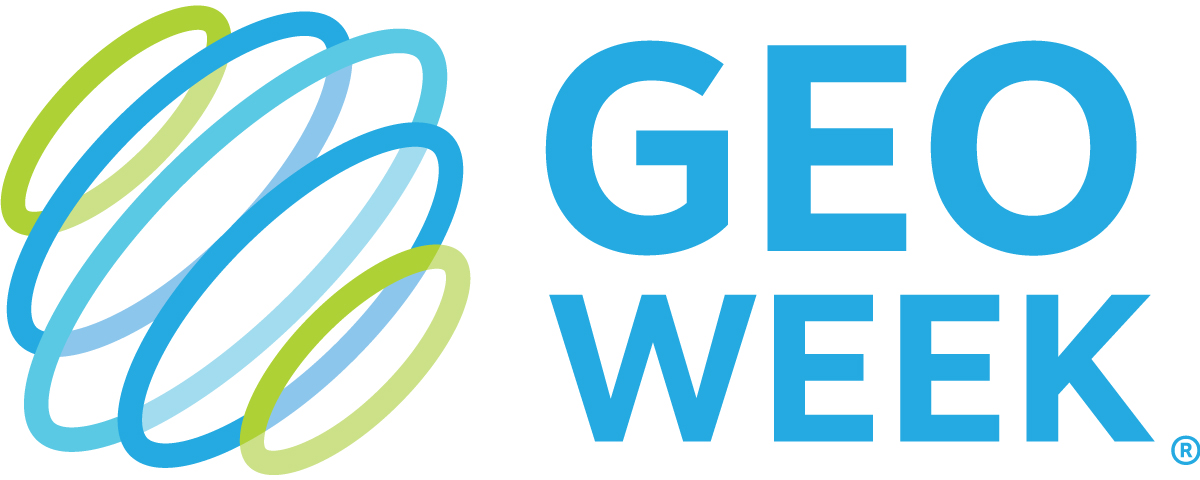 Webinars
Please Note - For optimal engagement, webinars should be reserved at least two months in advance to allow time to set up landing page and promotional materials.
Exclusive Webinar
What's Included:
Exclusive Speaking Opportunity: Elevate your company and speakers as the sole sponsor of the webinar.
Webinar management from start to finish: Creation of landing page and registration form.
Webinar moderator: (as needed)
Technical rehearsal: Required for all panelists/moderator.
Power Point Presentation: The final PPT and any video clips in MP4 format must be sent to Laura Poliskey [email protected] by 5PM EST the day before the Tech Rehearsal.
Live-time supervision
Advertising on Geo Week News: Sponsor provided creative to be used in promotions to drive registration. Tracking link is provided that updates performance & demographic metrics in real time.
Sponsor provided banner ad for rotation on geoweeknews.com (728x90 and 300x250). CTA should be Register Now.
Sponsor provided banner ad for inclusion in Geo Week Newsletters (728x90). CTA should be Register Now.
Marketing Elements:
Dedicated e-mails sent to Geo Week News to promote registrations
Reminder e-mails sent to webinar registrants to encourage attendance
Post-webinar thank you email to all registrants with OnDemand viewing link
Social Media posts via LinkedIn, Twitter, and Facebook
Editorial mention (if appropriate) in the Geo Week Newsletters and geoweeknews.com
Webinar Leads: Contact details for leads will be shared with the sponsor for follow up opportunities within four business days after the live webinar.  Lead information includes: Registrants' contact details including name, title, company name, email, telephone number, state, country, and responses to "What best describes your industry sector?" and "What is your business type?" It will be indicated in the file if the preregistered attendees connected to the live webinar.

An initial post webinar Excel list will be provided within 4 days and reports will be shared the following three months. In order to drive on-demand views and easy lead gathering, webinar video recordings are not shared with sponsors.
What can you do with select high-level leads? You can reach out via LinkedIn and thank them for having registered for the webinar and ask an open-ended question to initiate a conversation/connection.
Next Steps:
Once a contract is signed, our webinar management team will reach out to schedule a Tech Rehearsal and collect:
Webinar Title
Webinar Abstract
Company logo - png or jpg
Speaker(s) name, title and email
Speakers(s) short bio & headshot
Featured image - 1024x675 - png or jpg, no text, logos, buttons or icons
Banner Ad - (728x90 and 300x250) for your webinar. The call to action should be REGISTER NOW. To be placed on Geo Week Newsletters and have your banner run on geoweeknews.com.
We encourage you to also promote and share the buzz!
Send an e-mail to your current customers and marketing prospect lists encouraging them to register
Share on your social media pages and tag speakers
Encourage your speakers to share their participation on LinkedIn
Be sure to follow-up with leads after your webinar
Exclusive Webinar FAQs
Can I share pre-recorded videos during the live webinar?
Videos and animations are stripped from the PowerPoint when ingested into our webinar platform. To share a video or other animated graphics, you'll either need to share your screen or we'll need to upload each video separately and practice this during the technical rehearsal—the sooner you can tell us you plan to incorporate videos the better. Whenever possible we recommend avoiding the use of videos and animations as they do add a layer of complexity and opportunity for things to break on a live event.
Because videos must be embedded wholesale in the on-demand materials from your original MP4 file, please note that any pausing of the video during a live webinar will be hard to incorporate into the on-demand materials—we recommend avoiding doing this as we won't be able to fit the video to the audio.
What format does my final presentation need to be in?
Slide materials must be a PowerPoint, we cannot support PDFs.
Is there a size limit for PPT files?
Max PPT file size: 30 MB, larger PowerPoints will need to be shared via screenshare.
Will my speaker receive login information for the live webinar?
The Web Management Teams sends out technical rehearsal and live webinar invitations with webinar login links.
We do webinars often--do we need to have a tech rehearsal?
Only the webinar team can run a technical rehearsal and it is required for all participants. This meeting is brief (under 30 minutes) and essential to make sure your team is setup for a successful webinar.

A webinar is your opportunity to present an engaging topic to a live web audience filled with industry professionals from Geo Week's network, but packing technical information on a set of slides isn't the most effective way to win your participants over. Here are 5 strategies for creating an impactful webinar that will maintain your audience's attention.
Keep it educational.
1
Try not to conduct a sales pitch. Use case studies when applicable.
2
Less is more.
Limit text. Your audience should be focused on you and what you're saying.
3
Use graphics.
Imagery should add to the conversation, not detract from it.
4
Avoid
animations.
They can be a distraction or run the risk of not working live.
5
Prepare.
Make good notes, know your key points and practice.
---
Best Practices for Engagement
We would encourage exhibitors to treat this video opportunity to present a virtual "product preview" and to imagine that you are presenting to a room of live attendees. However, with video, you can show them even more detail than when on stage (without any snags with live demos). To make your videos particularly engaging we recommend: At the beginning of the video, provide a quick summary of what you will cover. At the end, provide a brief wrap-up of what was presented.
If possible, record narration so that on-screen text is not necessary for understanding.
If possible, create a presentation that includes a presenter's face.
Focus on the users of the product, and what problems you can solve for them.
Do not rely on text to tell your story – use visuals, screenshots, demonstrations, or example data.
Included text should be at least 24pt size to be clearly readable by all attendees.
Due to varying audio quality for some attendees, we recommend limiting music to intro/outros
We encourage you to also promote and share the buzz!
---
Gated Content
Extend your reach and expand your network with a content promotion package. Enlighten your buyers, establish your business as a thought-leader, and increase brand awareness all while filling your pipeline with warm leads. Leverage the trust and respect of the Commercial UAV News brand to share your message.
Reach a highly engaged audience and drive leads with a three-month-long campaign
Our team builds a responsive landing page and collects and delivers all leads to you
Promotion includes web display, placements in the weekly newsletter, and a dedicated email

Must be

reserved six weeks in advance to preferred live date.

Visuals (images, charts, etc.) will be requested from the sponsor.




We encourage you to also promote and share the buzz!
Gated Content Leads: Lead information includes: Registrants' contact details including name, title, company name, email, telephone number, state, country, and responses to "What best describes your industry sector?" and "What is your business type?" An excel report with leads can be provided 1, 2, and 3 months after the content is published.
Point of Contact: Your sales representative will introduce you to our Marketing and Web Teams. Please allow six weeks from contracting date to the desired 'go live' date for Gated Content.
Please be prepared to share the following content with us in advance for the promotional initiatives to drive traffic to the registration page.
White Paper Title
Description
PDF of final White Paper
Logo png or jpg
Cover image of report
Image for landing page (1024x675) png or jpg
Banner ads - (

300x250 and

728x90)
Gated Content FAQs
How will people receive the gated content?
People that sign up to access the gated content will be redirected to a page with the content and the content will be emailed to them.
Are embedded videos supported on the platform?
A streaming service like YouTube or Vimeo will be used so the users don't have to download a large video file or wait for anything to load. Video links will be embedded on the content page.

Is there a limit to how many videos and the length of videos that can be accommodated per Gated Content?
No limit.
Banner Ad Examples: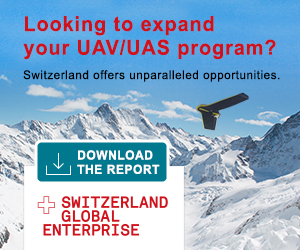 PDF Example: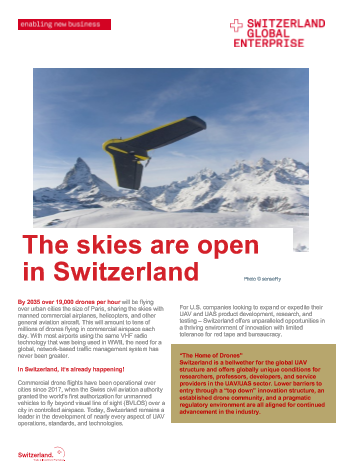 Landing Page Example:

---
Dedicated E-mails and HTML Guidelines
If you've got a message to get out, a dedicated email to our network of industry professionals may be your answer. But in order to successfully reach your audience, you need to ensure that your email bypasses their spam filters. Follow these 5 tactics to transform your email from spam into a value-add that your prospects will appreciate reading. Note - all dedicated e-mails must be reserved at least three weeks in advance. HTML Specifications here.
1
Catchy subject line.
A subject line is your first, and often only, chance to grab your audience's attention.
2
Personalization.
Personalizing your email will help garner the reader's attention while sidestepping spam filters.
3
"Spammy" language.
Be creative with your email copy and avoid the kind of language that you would avoid as a reader.
4
Imagery.
Images should support your message, not be the message.
5
Call-to-action.
Make it clear, to the point, and something the reader can't miss.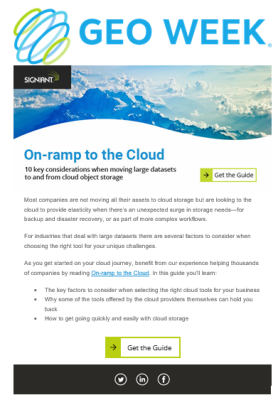 ---
Case Study
Publish a featured case study, or work with our editorial staff to create an 800-1,200 word article. The case study will be published in the newsletter of your choice.
Featured on web site in dedicated Case Study section
Pushed to our social media accounts
Featured in newsletter of choice
Inclusion in quarterly PDF combing featured case studies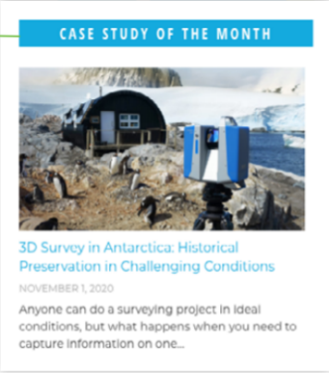 ---
Custom Content
Share your expertise with the Geo Week community via a custom content piece. It can take the form of an interview, article, series, or a combination of elements may be incorporated. Our team will work with you to tell your story in a way that is especially relevant and is sure to explain and explore the kind of value you're able to create.
Build Brand Awareness & Establish Expertise
Demonstrate ROI through Customer Success Stories
Highlight Specific Technology or Application
Share your Company's Story
Point of Contact: Your sales representative will introduce you to our Editorial Team.
Once the piece is approved by the customer, it will be published and shared via CUAV social media accounts for additional exposure and audience reach.
Please allow at least three weeks from the contracting date to the desired publishing date.
Steps after contracting:
General article topic will be conveyed from the sales representative to the editorial team prior to the customer introduction
Our editorial team records their customer call for context and notes

The topic and any helpful materials (featured product/project details) should be shared with editorial before the call




Our editor will write questions ahead of time and send at least a day in advance of the interview.

Editorial team will share prepared piece with customer for approval prior to posting.

Customer may be asked to provide supporting materials such as photographs, graphs, or other visual elements for the piece.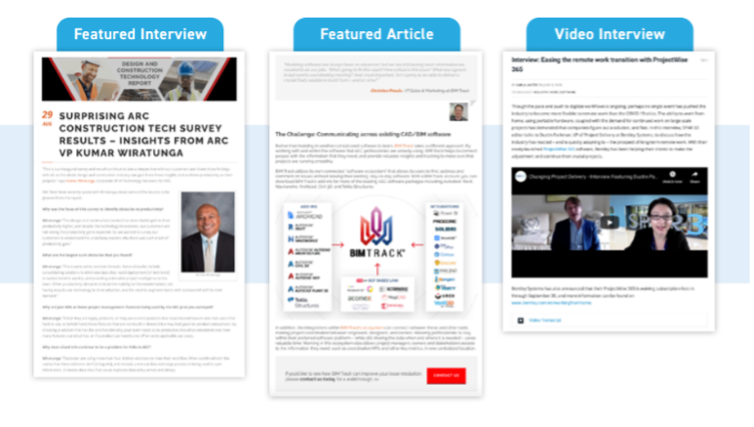 ---
Banner Advertisements
Digital advertising can be an easily executed tool. Create your ad, host it on the news site, and watch the clicks come in from the highly trafficked news site. To get the most out of your digital advertising, keep these tips in mind.
1
Clear objective and CTA.
Have a specific goal that informs your creative and helps measure ROI. Include a single compelling CTA.
2
Choosing your URL.
Direct the viewer to a page that makes sense. If the goal is to generate leads, link to a landing page with a lead capture form.
3
Simple ad.
Keep your ad clear and concise with minimal text usage.
4
Creative.
Use colors and imagery to pique the audiences' interest.
5
Web/newsletter advertising combos.
Don't risk missing part of your target audience by only advertising on one of the two.
Website Banner Ads

Newsletter Banner Ads

Ad Size: Medium Rectangle – 300w x 250h (pixels)

Animation: 10-15 seconds max (No flash), can loop
Format – HTLM5 (ZIP), Animated GIF, Non-Animated GIF, PNG, JPEG, Video (MP4, WebM, Ogg, YouTube), 3rd

Party Script Tags
Maximum File Weight – 200k
URL for the ad to point to

Ad Size: Leaderboard – 728w x 90h (pixels)

Animation (optional): 10-15 seconds max (No flash), can loop
Format – HTLM5 (ZIP), Animated GIF, Non-Animated GIF, PNG, JPEG, Video (MP4, WebM, Ogg, YouTube), 3rd

Party Script Tags
Maximum File Weight – 200k
URL for the ad to point to

Ad Size: Pop Up – 640w x 480h (pixels)

Animation: (optional): 10 seconds max (no flash)
Format – HTLM5 (ZIP), Animated GIF, Non-Animated GIF, PNG, JPEG, MP4 Video, 3rd Party Script Tags
Maximum File Weight – 200k
URL for the pop up to point to

Ad Size: Medium Rectangle – 300w x 250h (pixels)

No animation
Format –Non-Animated GIF, PNG or JPEG
Maximum File Weight – 90k
URL for the ad to point to

Ad Size: Leaderboard – 728w x 90h (pixels)

No animation
Format –Non-Animated GIF, PNG or JPEG
Maximum File Weight – 90k
URL for the ad to point to
---
Banner Ad Examples
728×90 and 300×250
---
Reach out to a member of our team