Contributed by Miko Levy, Chief Revenue Officer, Shapeways
The drone market is taking off—literally—thanks to additive manufacturing. According to Statista, the global commercial drone market is expected to grow to around $43 billion by 2024.
Among the many reasons for the rapid rise in popularity is that drones are a great fit for a growing number of industrial and commercial applications for agriculture, farming, manufacturing, mapping and surveillance, law enforcement and military, as well as search and rescue.
During the global pandemic, drones have played a vital part in meeting urgent medical demands. Quantum-Systems, a Munich-based company that specializes in advanced eVTOL (electric vertical takeoff and landing) drones, tested the feasibility of its Trinity F90+ model delivering coronavirus-related medical samples from a mobile test station to a lab. Transporting 20 samples at a time, a journey that would have taken one hour by regular courier service was accomplished in less than seven minutes.
With lives at stake and time most critical, it's hard to deny the impact of such an application. According to the company's CEO Florian Seibel, 3D printing is at the core of Quantum-Systems' go-to-market strategy. "As a young company, we used 3D printing right away," he explains. "We integrated it into our manufacturing and development process, so we have been able to significantly reduce development time."
3DP Cuts Development Time in Half
In comparison with injection-molded parts, Seibel estimates that Quantum-Systems saves about 10 weeks across its product design and development efforts by using 3D-printed samples to release the CAD data. "In general, 3D printing saves us 20-50% in time, depending on which parts we design," he says. "We can have fast iterations in development and save time to mature our prototypes."
Quantum-Systems chose to work with Shapeways, a leader in powering digital manufacturing, because of the simplicity of engaging across its end-to-end digital manufacturing services. The quality of printed parts enables Shapeways to consistently and quickly deliver countless numbers of prototype parts as well as some laser-sintered production parts.
For companies like Quantum-Systems, additive manufacturing offers nearly endless opportunities to bring highly differentiated, top-quality products to market, quickly and economically. The same holds true for Kespry, maker of lightweight autonomous drones that create three-dimensional survey maps.
Kespry has relied on Shapeways since its inception. "We were trying to scale up our product and get it out to market as quickly as possible," explains Jordan Croom, Kespry's lead mechanical engineer. "We were looking for a supplier who had reasonable scale and the right combination of lead time and cost."
When pioneering a new technology—like providing hyper-detailed maps of hundreds of acres in just a couple of hours—affordable iteration and scalability are top priorities. In Shapeways, Kespry found a partner with a proven process that could develop parts using high-quality digital manufacturing services, then integrate those parts into end-use manufacturing.
Incorporating Additive into Full-Scale Production
Croom came to Kespry from the aerospace industry, where additive manufacturing is proven in both metals and plastics. "I had a good understanding of what was possible," he says. "We were in a unique place to be able to incorporate additive manufacturing into full-scale production." This ability, which is becoming increasingly routine, lets Kespry order hundreds and hundreds of parts per order with Shapeways and then incorporate the parts directly into its production process.
"Leveraging 3D printing and Shapeways allowed us to get things out there faster without paying an exorbitant premium," Croom adds. Additive manufacturing also empowers Kespry to make constant improvements and modifications without interrupting delivery to customers. If the company relied solely on injection molding, Croom estimates it would take "a couple of months" to make any changes.
This capability was emphasized when it came to the aesthetic covers on Kespry's drones. Using injection molding would have been cost prohibitive, so the company turned to Shapeways for support. As a result, Kespry has the flexibility to modify the covers frequently without much cost impact because there is no fixed tooling. For drones in particular—yet most everything else these days—getting products to market faster is a key to success. 3DP comes through with flying colors in enabling necessary adjustments and improvements, as needed.
Shapeways also has scaled production, right alongside Kespry. "Going from just a few parts a week to hundreds per month, Shapeways has been able to absorb the increase in demand," Croom says. "It's reflective of both Shapeways and the state of the industry and technology that we're able to do that in reliable and repeatable ways—without having any negative effect on usability and reliability."
Innovative Technology Requires Innovative Manufacturing
Keeping up with the drone market's rapid pace of innovation requires a manufacturing process possessing equally innovative qualities. Shapeways' additive manufacturing expertise makes it possible to stay in step with the market's rapid changes and demands.
While some drones are made completely with injection molding, several factors are making this approach increasingly unfavorable. First, creating the molds remains extremely costly, necessitating large numbers to be produced before the process is profitable. At the same time, as new business models and opportunities emerge in the drone market, drone makers need new and more flexible ways to tweak, differentiate and produce their designs and products.
"The drone sector offers a lot of room to pack more features into smaller and more flexible products," says Quantum-Systems' Seibel. "We see lots of projects ahead—and all require the use of 3D printing."
---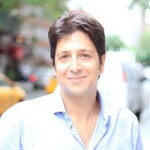 About the Author: Miko Levy is chief revenue officer for Shapeways. He joined the company in 2019, taking responsibility for initiating and implementing growth strategies, expanding sales channels and standardizing corporate outreach. He previously worked for Outbrain, ROASTe.com and 888.com. He holds an MBA in marketing and entrepreneurship from Tel Aviv University and a B.A. in economics and management from the Academic College of Tel-Aviv.