Last week, Bentley Systems held their annual Year in Infrastructure conference, featuring the Going Digital Awards, with this year's event taking place in Singapore. Each year, industry leaders come together to recognize the most impressive and innovative infrastructure projects around the world, with awards being handed out in 12 categories based on how Bentley users utilize technology and innovative strategies to maximize their work on projects. The 12 categories this year were:
Bridges & Tunnels

Construction

Enterprise Engineering

Facilities, Campuses & Cities

Process & Power Generation

Rail & Transit

Roads & Highways

Structural Engineering

Subsurface Modeling & Analysis

Surveying & Monitoring

Transmission & Distribution

Water & Wastewater
A full list of winners chosen by independent jurors can be found here, and you can also see the winners of the Founders Awards – a separate category with winners chosen by Bentley founders Greg and Keith Bentley – here.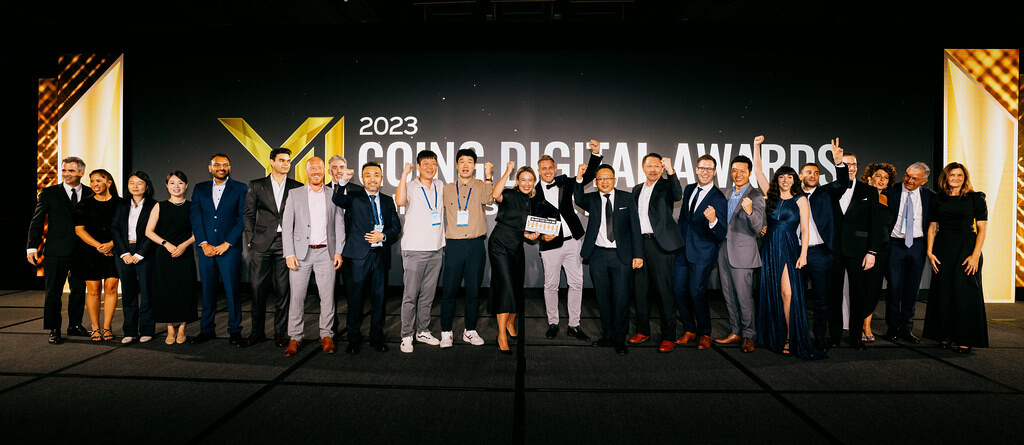 This year, I had the opportunity to attend the annual event in two capacities, as a member of the press in addition to having the honor of serving as a member of the juror panel for the Surveying & Monitoring category. One of the aspects of this year's conference that immediately stood out was how apt of a host city Singapore proved to be. Really at the forefront of so much technological adoption for urban planning and infrastructure in particular, so much of the city-state's work was on display throughout the week, including during the event's keynote talk when Dr. Victor Khoo, Directory of Survey and Geomatics with the Singapore Land Authority (SLA) joined Bentley CEO Greg Bentley on stage.
The two-day event featured one day of finalists presentations, in which the three finalists in each category had 10 minutes to present their project followed by 10 minutes of question and answer from the juror and audience at large, followed by a day of keynotes and industry-specific breakout discussions. There was also a time for all attendees to check out projects from each category in the main ballroom, along with an "iLab demonstration" showing off how modern visualization tools can be properly utilized.
Absorbing all the show had to offer, here are three more takeaways I had from attending the event.
Data sources and capture techniques are merging
Over the last few years, the big trend in the reality capture and modeling space has been improved accessibility of data capture techniques, providing professionals more ways to model certain structures without using expensive, traditional laser scanners. That's certainly not to say that these are no longer used, but rather that some workflows can and now are being done without them. However, while being able to use those tools has become more of a reality in recent years, the next step was being able to relatively easily merge the data with minimal headaches, creating accurate and usable models that can be shared among stakeholders.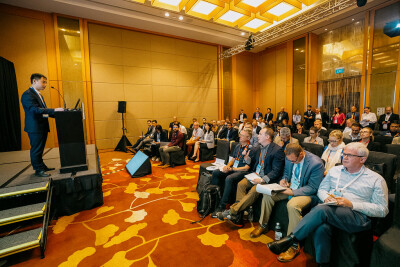 Judging by the projects that were on display throughout the week in Singapore, it appears we have reached the point where this is possible. Using Bentley software – there are other companies who offer ways to merge this data as well, of course, but this conference was focused on use cases utilizing things like ProjectWise, SYNCHRO, and iTwin, among other tools – many of the projects merged many different data types to create visually stunning models that provided key information to asset owners and other stakeholders. Italferr, the winner in the surveying and monitoring category, for example, collected data with total stations, drones, balloons, and more, combining it all into a model of Saint Peter's Basilica in Vatican City which will be incorporated with IoT sensors to assist with upcoming renovations to the iconic structure.
Also falling into the merging of data types theme was the repeated emphasis of Seequent, a company which Bentley acquired in 2021 to provide subsurface data collection capabilities. Many of the discussions throughout the keynotes, press briefings, and breakout panels touched on the importance of adding this data into infrastructure workflows. The company also announced the acquisition of Flow State Solutions, a software solution for geothermal simulation.
Visualization remains crucial
We are well beyond the point now where the idea of representing plans and information in three dimensions as opposed to two is a novel one. Today, most everyone realizes that it's more naturally informative for humans since that's how we interpret the real world on a day-to-day basis, and there is more awareness around the fact that the tools exist to better create these 3D representations.
Even so, visualization was still a major theme throughout the Year in Infrastructure event, both throughout the finalist presentations as well as during the ancillary events and talks. In particular, the iTwin platform was on center stage for so many of the impressive projects on display throughout the awards show. This comes as no surprise, of course, especially considering our conversation with Bentley co-founder and long-time CTO Keith Bentley earlier this year in which he indicated his belief that the iTwin platform would be the major player in carrying Bentley forward in the coming years. At his keynote, Greg Bentley indicated that the proportion of finalists at this year's Going Digital Awards which credited iTwin rose to 64 percent this year, a marked rise from previous years.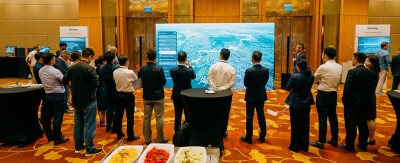 The aforementioned iLab also showed off the next generation of 3D visualizations and what can be possible. This was more of a proof-of-concept being shown off in the conference's main ballroom, but it illustrated what the near future can look like for cities and other entities to visualize large data sets. Using Singapore as an example, the visualization included ongoing projects, transportation systems, and more, and could be visualized in a few different ways. They showed examples of using a regular desktop setup, a game controller, and VR headset, all of which could be used in concert with different stakeholders simultaneously viewing the model with different hardware for maximum collaboration.
Owners are buying in
Traditionally, practitioners have been eager to implement new technology into their workflows to streamline their efficiency and open up new possibilities. The rub in adoption, however, has often been on the owner side. In an industry like construction where margins are so small, it's understandable to be risk-averse, and investing in new technology is certainly a risk. That said, we know that so many of the hardware and software options available in today's market do provide real ROI, and based on my time in Singapore it appears that asset owners are catching up to that reality.
In many conversations I had throughout the week, including with Bentley's Benoit Fredericque and Robert Mankowski, there were many indications that one of the biggest changes people have seen is owners being more likely to embrace all of the new technology available today. There are many reasons for this, including the fact that ROI has now been proven by early adopters, but current worker shortages are currently playing a role. This was another aspect touched upon by Bentley in his keynote address, noting that finalists for this year's Going Digital Awards reported a median savings of 18 percent despite these worker shortages.