Webinar
Where to Begin with AEC Digital Twins
On-demand Webinar | Free
The construction industry is one of the oldest on the planet, and it's also known, fairly or not, for being relatively behind in terms of technological adoption. In fairness to those in the space, the industry is certainly making strides in the right direction, though there is still work to be done. Many see the next big shift on the horizon being a mass adoption of digital twins, which for a long time has been considered just a buzzword in the AEC world without much tangible value. That is rapidly changing, however, with the market around the technology supporting that movement. One estimate projects the digital twin market value to exceed $131 billion USD by 2030, with a 40 percent compound annual growth rate (CAGR) from 2021 to 2028.
This is going to be a topic and technology that only continues to grow in prominence in conversations around the AEC world, and it's important for stakeholders in the industry to be familiar with digital twins. To that end, we recently held a webinar led by our own Carla Lauter with three experts in the industry discussion where to begin with AEC Digital Twins. Joining us on the panel were:
Matt Wunch
AEC Solutions Engineer
Autodesk

Dominique Pouliquen
CEO, Cintoo
Mark Oden
CEO of BIM Designs, Inc.
Moderator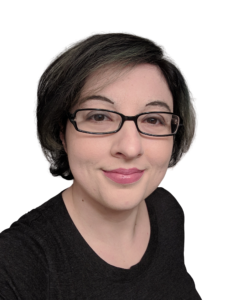 Carla Lauter
Editorial Analyst, Geo Week

In the fascinating discussion of the emerging technology, there was no shortage of important insights from our three experts for those who are looking to dive into the world of digital twins. Below are just a few highlights from the hour-long conversation.
What is a Digital Twin?
While it's no longer fair at this point to refer to digital twins as simply a buzzword with no tangible effects, it is also true that there is still no clear definition for the term. If you ask 10 different people how they would describe the technology, you'd likely get 10 different answers. That makes simply defining the term the place to start when discussing how to get going in the field, and it's exactly where this conversation got going.
The three experts on our panel certainly did come up with slightly different definitions of the term, there was broad agreement on what differentiated a digital twin from, say, a BIM model, and how it does and does not play into the idea of a metaverse, which is another term quickly making its way into almost all technology discussions. They key point all three on the panel brought up was that the digital twin has some combination of sensors feeding into it to provide real-time information.
The digital twin starts with an accurate model, whether it be BIM or CAD, but cannot simply stop there to be a true digital twin. In order to provide valuable insights throughout the life of a building, from pre-construction, to the construction process, to the as-built stage and into the operating cycle, Internet of Things (IoT) sensors are generally involved. Depending on the needs of a user there can be more or fewer sensors compared to other models, but information flow in real-time, or close to it, is the big addition we're generally talking about when having these conversations about digital twins.
How to Sell the ROI of Digital Twins
While the adoption of digital twin tools is growing rapidly, there are still many in the business who are hesitant to adopt it, or still simply unsure of what the technology even entails. Oftentimes, those who are still hesitant are relatively high up in a company, people like building owners and/or facility operators. These are, of course, the people who ultimately need to be sold on the tool as a worthy investment, and it's important to have strategies to make sure one can properly sell an owner or operator on the ROI that can be achieved with digital twins.
This was a major part of the discussion between our panelists, who shared some of the key ways this argument can be made. For example, Oden talked about the collaborative power that digital twins can hold, referring to the idea of total inclusivity throughout stakeholders and the building life cycle as the "golden goose." At this point, most everyone in the industry understands the value of a BIM model, and Oden mentions the key idea of digital twins "keeping the BIM model alive throughout the life cycle of a building," ultimately allowing for key information to be readily available at all times, including if and when building owners want to make upgrades or renovations to an existing building.
One of the other major barriers that can be difficult to overcome when having these conversations is around the idea of security. With so much data involved in the creation and upkeep of these digital twins, particularly as the number of sensors being utilized grows, more of this work is being transferred to the cloud, but there remains some uncertainty about security when moving away from local data centers and into cloud servers. Pouliquen speaks to these apprehensions and notes that major cloud services like Amazon, among others, are becoming FedRAMP compliant and in many cases are starting to become even more safe than local data centers.
The Future of Digital Twins is Bright
As with any conversation in the technology realm, our panel discussion turned their eyes to the future in addition to tips for getting started in the industry. What exactly the future for digital twins looks like is anyone's guess, but there are a lot of important developments that should assist the projected growth discussed above.

Perhaps most important among these developments is the continued democratization of the reality capture technology needed to create these digital twins. Wunch speaks to these developments, noting how expensive traditional laser scanners were even two decades ago, while now some scans can be done with newer versions of the iPhone and iPad. He makes the important point that not all scans can be done properly with these more accessible tools, but many projects can be completed much more easily, opening up the space for more people to get involved. This technology isn't going away, and our conversation with these three experts is a great place to get started for those still on the fence, or those looking for ways to invest more deeply into the space.