Webinar
Take Your Firm's Business Intelligence to the Next Level
On-Demand Webinar | Free
To stay competitive, it's imperative that your organization has accurate and timely reporting to drive success. However, simply having the numbers is not enough. Knowing how to interpret the data your firm produces, setting KPIs in relation to that data and focusing on appropriate actions in response to the data is as important as the data itself.
Firms that operationalize around business intelligence in this way can make decisions that are more informed and, studies have shown, outperform their competition and can be a better prepared in a climate of rapidly changing market conditions.
In this webinar, you will learn about the importance of business intelligence and how its use can impact your firm's success.
Learn more about:
How to look at how you consume data today
Power of a feedback loop in the context of business intelligence
Best practices around the application of business intelligence
Speaker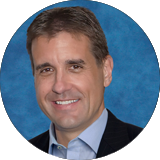 Bret Tushaus
Vice President Product
Management, Deltek