Webinar
Combine Laser Scanning and Photography Using Revolutionary Hybrid Processing
On-Demand Webinar | Free
Previously Recorded: December 15, 2016
Laser scanning or photogrammetry? Now you can get the best of both worlds! By combining laser scanning and photogrammetry, Bentley ContextCapture provides a new hybrid processing that enables you to input any combination of photos and laser scanning data to produce engineering-precision reality meshes which are ideal for downstream use in virtually any engineering workflow.
Learn how this breakthrough innovation allows you to leverage the best available imagery to produce highly precise models and cost-effectively capture much larger areas to provide both breadth and depth of 3D contextual models of the real world.
Learn how laser scanning professionals can benefit from ContextCapture and how professionals using UAVs and other aerial and ground-based photography can increase the required precision of photogrammetric 3D reconstruction in specific areas by incorporating point cloud data.
Speakers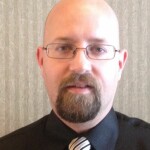 Kurt Rasmussen, Bentley Systems, Application Engineer
Moderators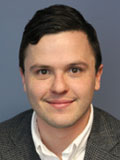 Sean Higgins, SPAR 3D Editor