Webinar
A New Lidar System for Efficient Road Inspections
On-demand Webinar | Free
XenomatiX, a true solid state lidar company specialised in road asset management and digital twins of the roads, took a step-in easing 3D pavement measurement by introducing the Dual Lane lidar system, the latest addition to the company's XenoTrack product portfolio.
The Dual Lane lidar version of the XenoTrack is designed to survey two neighbouring lanes in a single pass. While the vehicle drives in one lane, the system simultaneously measures the road surface condition of that lane and the neighbouring lane. All XenoTrack products including the Dual Lane system use an innovative, highly accurate lidar as main component, offering 3D and intensity maps of the road. Additionally, 2D RGB camera images can complement the 6D Road Survey concept.
Traditional road assessment systems are limited to measuring the width of one road lane on each pass while the Dual Lane lidar system allows a surveyor or road inspector to save time, resources, and budget by measuring two lanes in one go.
In this webinar you will learn:
The concept of 6D Road Scanning

The features of the new Dual Lane Lidar system

The additional time savings with on-board (post-)processing

A recorded live demo of the dual lane system from set up to data analysis
---
Speaker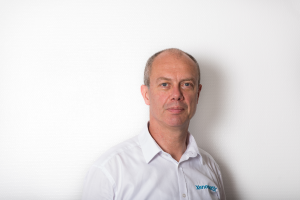 Kris De Meester
Vice President Sales & BD, XenomatiX