FJDynamics, one of the leading robotics companies focusing on digitization and automation, launched its new 3D LiDAR Scanner -the FJD Trion S1 - in July, 2022. The product offers a new way to scan the world with ease. Powered by its leading SLAM technology, FJD Trion S1 can quickly capture high-quality real-time scans of the environment, whether it is indoor, outdoor or underground.
"You can scan wherever you go, indoor and outdoor, even in the sky with drones," says By Bin, Head of FJDynamics S1 Research and Development team.
FJD Trion S1 can be applied to diverse scenarios, including Building Information Modelling (BIM), surveying and mapping, heritage conservation, pile measurement, volume measurement, forestry surveying, etc. All you need to do is simply hold the scanner by hand while walking around a building for a few minutes., after which you receive a highly accurate 3D map as a result. You can then view, process and compare the real-time point clouds on the map on a mobile terminal.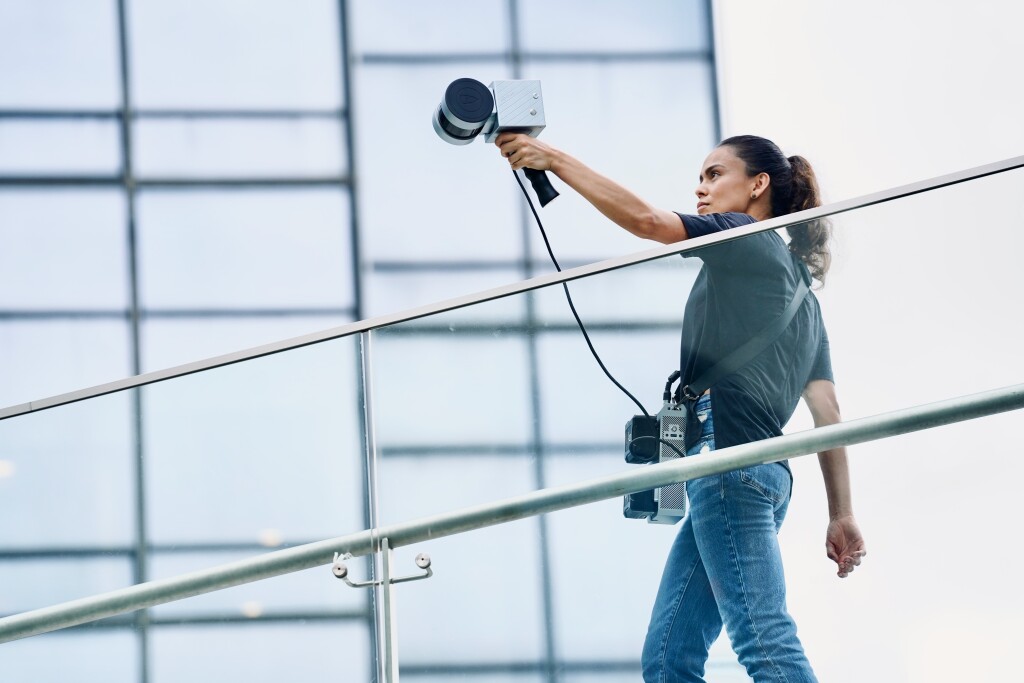 Go-and-Scan Mapping Is Your New Choice
Imagine how time-consuming it can be to use numerous static setups of the tripod-based systems to map buildings, construction sites, indoor facilities, outdoor areas, etc. With SLAM mapping devices, things become much easier. You can simply walk around the site and create a highly accurate 3D map as you move. Without the need of manual surveying, it is several times faster to collect the data and it saves your money as well.
What's more, the lightweight of the LiDAR scanner makes it possible for you to carry the SLAM mapping device everywhere and to map anything anytime. Weighing only 1.8kg, the FJD Trion S1 3D LiDAR Scanner can be as versatile as it is portable, for it can be handheld and carried in a backpack, aboard drones, cars or ships. For both newcomers and professionals, this easy-to-carry scanner makes it possible to measure different environments and to get high-quality 3D maps as needed.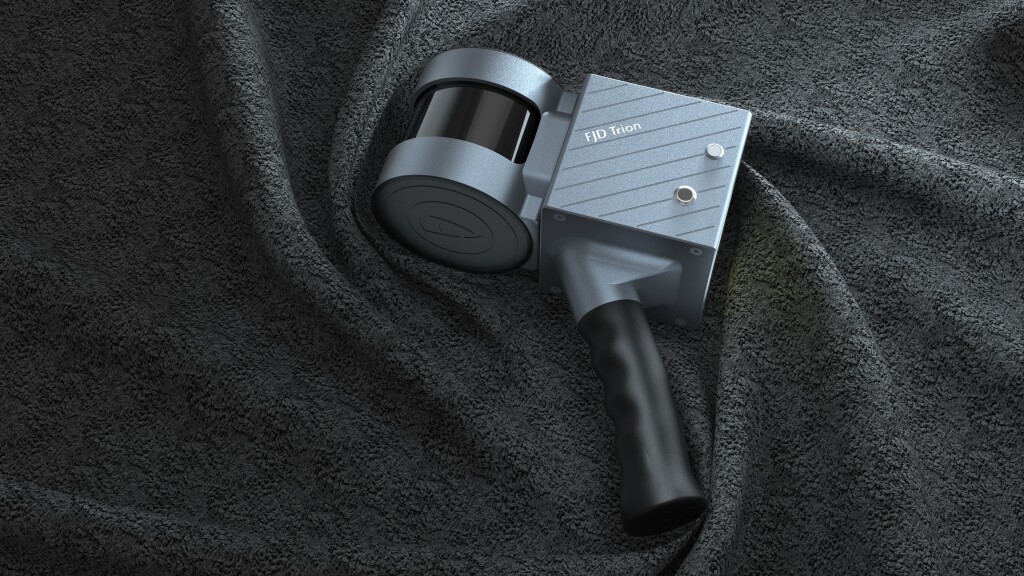 The go-and-scan mapping allows you to measure various environments with high efficiency. The LiDAR SLAM scanner enables you to reach some enclosed spaces or rugged environments where GPS doesn't work, and you can scan them simply by hand. The LiDAR SLAM mapping system relies on laser beams rather than GPS. It means that in places where GPS signal is blocked by obstacles or where large equipment cannot enter, you can still use the handheld LiDAR SLAM scanner to collect the most accurate data rapidly.
Point Clouds Studio
With FJD 3D point cloud software, users are able to track the real-time point cloud path and process the data on different devices easily. Trion Scan, the real-time visualization of 3D point cloud software, allows you to track the point clouds in real time and manage the scanned project file wherever you go. With Trion Metahub, the point cloud post-processing software, you can manage and modify your point cloud project with little effort. This easy-to-use platform enables you to denoise, colorize, stitch, transform and classify your point clouds based on your needs.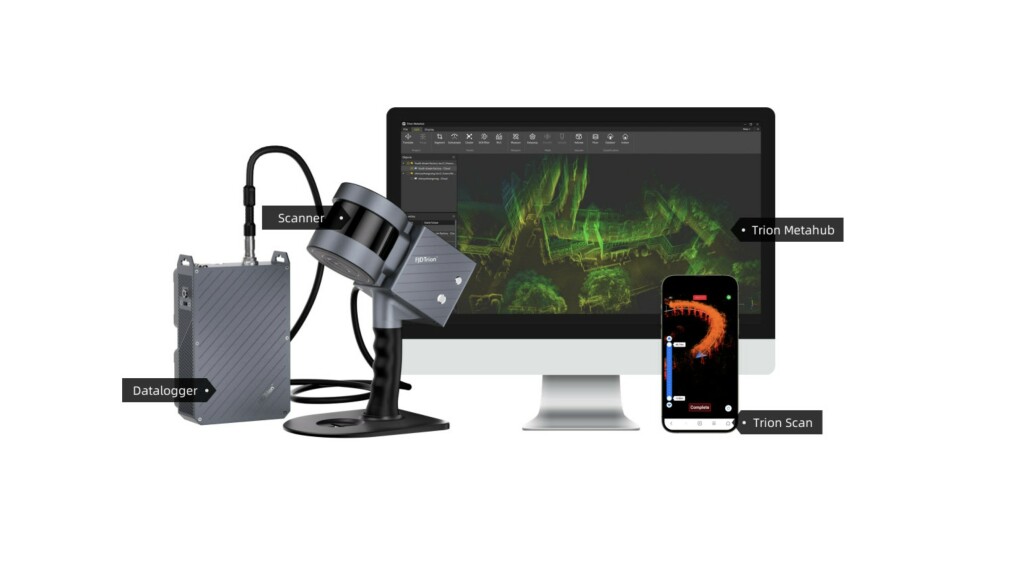 Highly Accurate 3D Point Clouds for Professionals
In contrast with traditional mapping, point clouds created by 3D LiDAR scanners provide more features and texture details to your 3D models. The laser beam of the scanner creates vertical and horizontal angles and calculates a 3D X, Y and Z coordinate position for each point within the environment. All these point clouds can be transformed into digital 3D models that give you more details of your objects. The denser the points, the more details they reveal.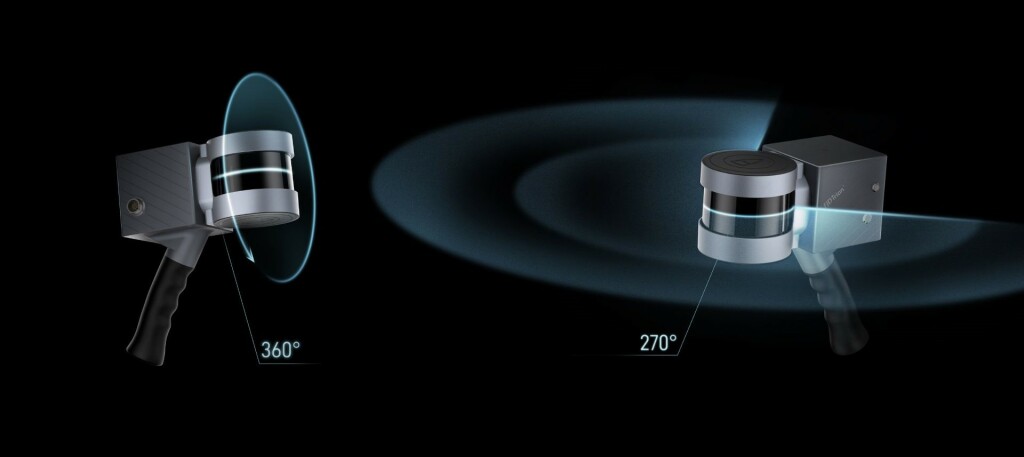 With 320,000 points per second, 16 sensors and an accuracy of 0.8-2 cm, FJD Trion S1 enables you to capture precise measurements within a 120 m range capacity. The horizontal field of view of the FJD Trion S1 is 270°, while the vertical field of view is a full 360°.
The "walk-and-scan" method of data collection redefines the ways to map the world around you. For example, in architecture, handheld SLAM scanners reduce the times you revisit the place and generate real-time virtual models with high precision as you walk around the site. Millions of 3D point clouds will be generated after only tens of minutes of scans. These points can be applied to BIM, measurement, visualization, animation and rendering applications.


FJDynamics is a robotics company focusing on digitization, automation and new energy. We are committed to making useful and affordable robots for the most labor-intensive industries, using our technology to drive carbon neutrality and improve the working environment. At present, our technology has been widely applied across agriculture, gardening, construction, surveying and facility services. The company has R&D and operation centers in Singapore, U.S., Sweden, mainland China and Hong Kong.
Want to become our dealers or get special offers? Visit our website or contact us now!