HANOVER, Germany – Z+F announced here at Intergeo it has enhanced its 5000-series of phase-based scanner by releasing the Imager 5010c, which is notable for the inclusion of an integrated HDR camera.
Calling it the i-Cam, Z+F says the new addition will allow for full-color panoramic scans with as much as 80 megapixels of resolution. It has a CMOS image sensor and is fully integrated into the rotor, company officials report, and so it is protected against environmental influences and is essentially plug-and-lay. The user simply selects the i-Cam at the time of the scan and the 5010c does the rest.
A total of 42 images are stitched together to create a fully panoramic scan. The results look something like this: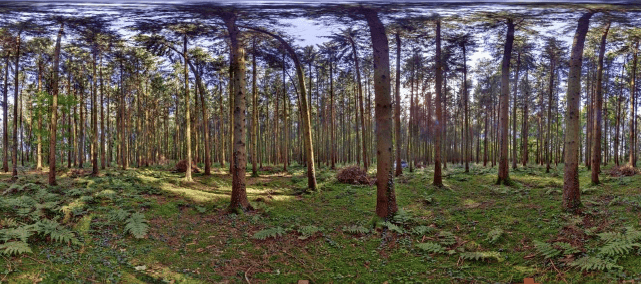 The image processing and color-mapping to the laser data is performed automatically for the entire project in batch processing, Z+F said in a press release. A full scan with panoramic imaging should take about three minutes, 30 seconds.
In all other respects, the scanner is the phase-based scanner you've come to expect from Z+F, a class 1 laser, collecting 1.016 million points per second with a range of as much as 187.3 meters (unambiguity interval). It also has a dual-axis compensator, laser plummet, 64GB of on-board storage, a touch-screen color display, and ports for two USB drives.
The scanner is also designed to be compact and portable, at less than 10 Kg, and measuring 170 x 286 x 395 mm.