This post is part of Demystifying AEC Tech: A Series Profiling AEC Next Expo Presenters. For more on the cutting edge of AEC tech, see the other parts here.

Architect Steven Burns is hoping to disrupt the way you do business. He doesn't want to get in the way of your work, but rather, help you to improve it.
Burns, chief creative officer for BQE Software and a speaker in the upcoming AEC Next Conference and Expo, has earned a few degrees in architecture and sculpture, and is now one of the top executives at a firm helping architecture and engineering companies to improve their workflows and business models. The registered architect has coupled his technical knowledge, business insight and natural creativity to help others mold their firms into more profitable, efficient organizations.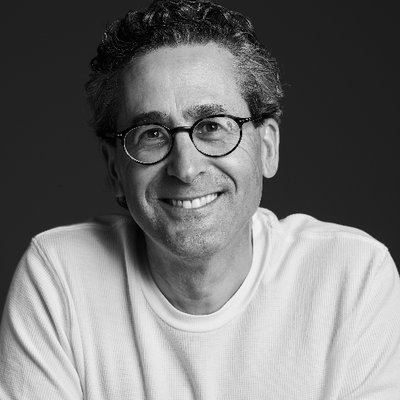 Like many creative people, Burns is happiest when he's doing something new. That drive to learn new things has informed both his own professional view, and the business model of his company.
"As an architect, every new project is exciting, and then becomes less exciting. For us, we're a company that's always looking to change. We believe the status quo is not acceptable," he said. "I think companies need to look at the tools on the horizon. It's not just adopting technologies, it's figuring out what to do with them."
He's not only an advocate of disruption in the workplace, he's also a proponent of it in his own firm. So, why does he like disruption? Because he's seen the results of taking such an approach to business, in his own company.
"We had to go through [an intentional disruption]in our own software company. We saw the writing on the wall five years ago—we realized that unless we radically transform, we'd be left in the dust. I'm speaking from a place of experience, not theory," Burns said.
His presentation will focus, in part, on helping conference attendees see that the workplace is constantly being transformed by technology. Burns knows disruption is a lighting-rod word, but he aims to convince executives they can't do without it.
"In our own business, simply trying to help firms implement systems in their office is met with fear. I like to show the reality of tech—that it's moving at an extraordinarily rapid pace… Fear tends to get people to listen," Burns said. "I do point out other some other industries that have seen the writing on the wall, like Amazon and Uber…. And almost overnight, customers change their behavior."
BQE Software, like many software companies these days, regularly updates its products. But unlike some providers who will update their tools a few or more times per year, BQE Software does it every week. The firm will have representatives in Booth 226 at the Expo, who will be talking with attendees about the firm's approach and products.
Burns recommends constantly training your firm's employees in adopting and effectively using new tech tools. In some ways, that approach is counter-intuitive to many professionals. People often are professionally and even psychologically vested in systems they've used for a while and so, some are averse to change.
Unlike other companies, BQE Software is always looking to invest in tools that are emerging.
"You have to keep your company in shape. It's like getting in shape—you don't get in shape and then stop working out. Our company was initially selling, maintaining and supporting products that originally were conceived 20 years earlier. We had certain processes we used, but the world's very different than it was 20 years ago," he said.
But how can a company begin the process of analyzing its business model and workflows? And will such an effort require a team of employees dedicating a lot of time each day or week to the task? The answers are, of course, specific to each company. But there are rules of thumb that Burns recommends.
"You should analyze your company at least once a year. It's not productive to have too many people involved. But if it's one person [doing the analysis], they must commit to it," he said. "Get the least vested person who is bright, in the department you want to improve, to lead the project. They'll find the time to do it. It's simply a consistent effort that's needed. All those involved need to meet regularly."
There's also the issue of training. While some companies allow employees to become comfortable in the systems they're using, it's not advisable to get too comfortable, Burns says. He recommends being more proactive, because he's seen how it can speed innovation in a company.
"We serve predominately architecture and engineering firms, so I love talking to architects. They're creative and very demanding and will tell you when things don't work," he said. "With software, every mistake—or opportunity for improvement as I like to call it—we take."
Essentially, nearly every process of a company should be considered for possible improvement, in Burns' view.
"If you feel like you want to be in the game and want to be innovative—then you are going to have to scrutinize your company's operations. You also have to find the right pairing of the best technology with the firm's culture," he said.
Taking stock of a firm's present state is partly a question of figuring out which things are working in the firm and which aren't. It's also a matter of keeping an eye on the future and understanding the possibilities that are coming.
"Companies need to look at the tools on the horizon. It's not just adopting new technology. It's figuring out what to do with those tools," he said.
The evolution of Building Information Modeling (BIM) provides a case in point. While most architecture, engineering and construction (AEC) companies have adopted BIM—many out of a necessity, to stay competitive—some aren't fully realizing that tool's potential.
"BIM has changed enormously. It allows you to have so much information and because of that, fee structures have changed for architecture and engineering firms. But other things with their businesses haven't changed," he said.
To meet Burns and BQE, come to AEC Next on June 5-7 in Anaheim. The conference and expo will feature a wide range of presentations and vendors of the latest AEC technologies. Register now.