This post is part of Demystifying AEC Tech: A Series Profiling AEC Next Expo Presenters. For more on the cutting edge of AEC tech, see the other parts here.
For some companies in architecture engineering and construction, adopting Building Information Modeling into their workflows can seem like a big job that they'd rather avoid.
Many don't want to spend more money on training employees in BIM. Some think it is cheaper not to bring BIM in house, disbelieving assurances of others who say the return on investment in BIM is fast and substantial. Such companies are missing out on opportunities to save on BIM by doing it cheaper, to take advantage of the agility and power of BIM, and more.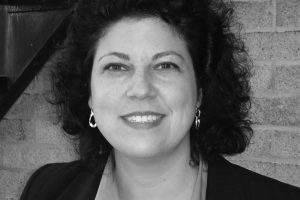 AEC Next Expo and Conference speaker Erleen Hatfield, PE, AIA, LEED AP is a Partner of Burro Happold, a global multi-disciplinary engineering consulting firm. She is also an advocate of BIM use—she believes in the technology. Her experiences using BIM have informed her belief. She knows what BIM can do.
With more than 25 years of experience in the design of projects including sports facilities, high-rises, and residential and academic buildings. She is a licensed structural engineer and architect who often lectures on technology and innovation in construction. She was the Principal in Charge of the Mercedes Benz Stadium, home of the Atlanta Falcons football team.
She enjoys telling other AEC professionals why BIM is essential to working in construction. As she talks about BIM tech and AEC in general, her excitement is obvious; you hear it in her voice, which is joyful, and her thoughts, which are more insightful as she talks.
"BIM matters more and more in engineering because we do all of our work in BIM. And as architecture becomes more heroic, it becomes more powerful," Hatfield said.
The technology is helping companies cut costs and increase productivity; strong incentives for BIM adoption.
"Any company can take advantage of BIM, because it automates so many tasks. Once you get up to speed with it, it's much better with the design process, making it smarter, too," Hatfield said. "BIM is integrated into everything we do… We can now do things in 3D faster than we could in 2D—structures that are far more complex than 20 years ago."